The Harbour is what makes Sydney, as everyone knows, and so what better way to get around it than by ferry?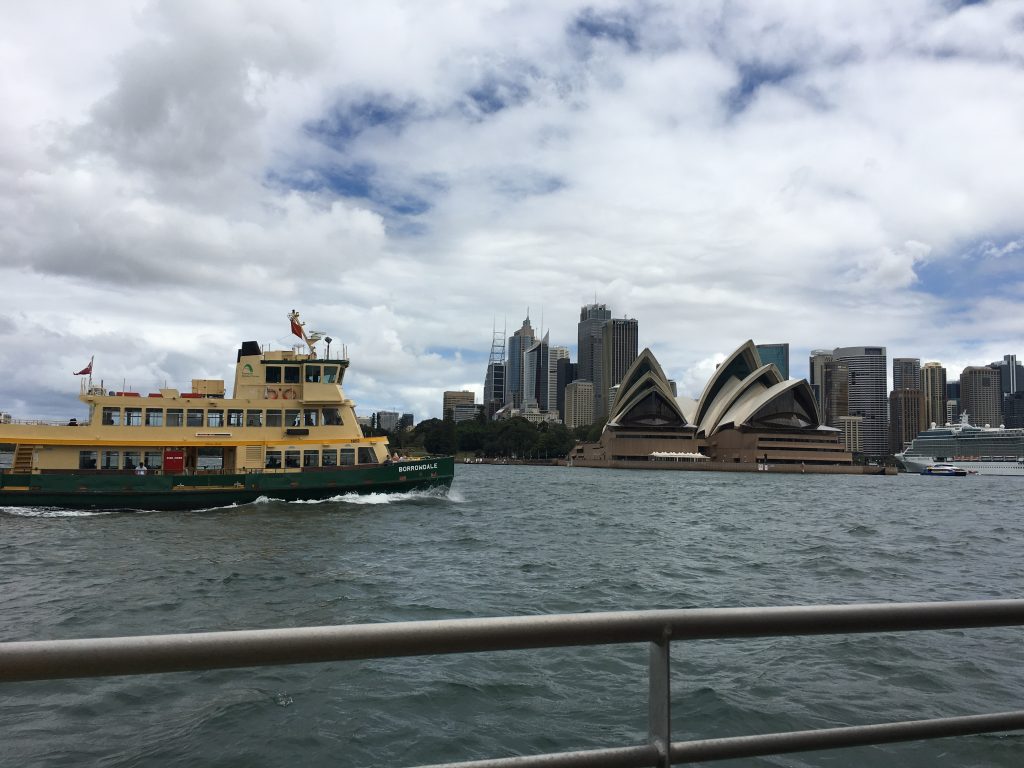 We'd taken the ferry to Balmain on our first day in Sydney and so as the clouds cleared on our second morning, we grabbed our Opal Cards and set off. This time rather than getting in the ferry at Pyrmont Bay we decided to walk across the Pyrmont Bridge and walk around to Barangaroo.
Barangaroo is a new trendy mix of business and hospitality. Being a Saturday morning it was not particularly busy and so rather than stopping for a coffee, we decided to hop on a ferry and head to Circular Quay. I thought we'd have an early lunch at Cafe Sydney, but it was closed and with the weather still a bit dodgy we decided to have a light lunch at one of the Harbourside restaurants. I was surprised how pleasant the meal was given these are so often straight tourist traps! We were able to sit and watch the people and ferries go by as well as look across to a large passenger ship moored at the International terminal. Looking at the ship again reconfirmed why I remain not that keen on a cruise – all those people and nowhere to hide!!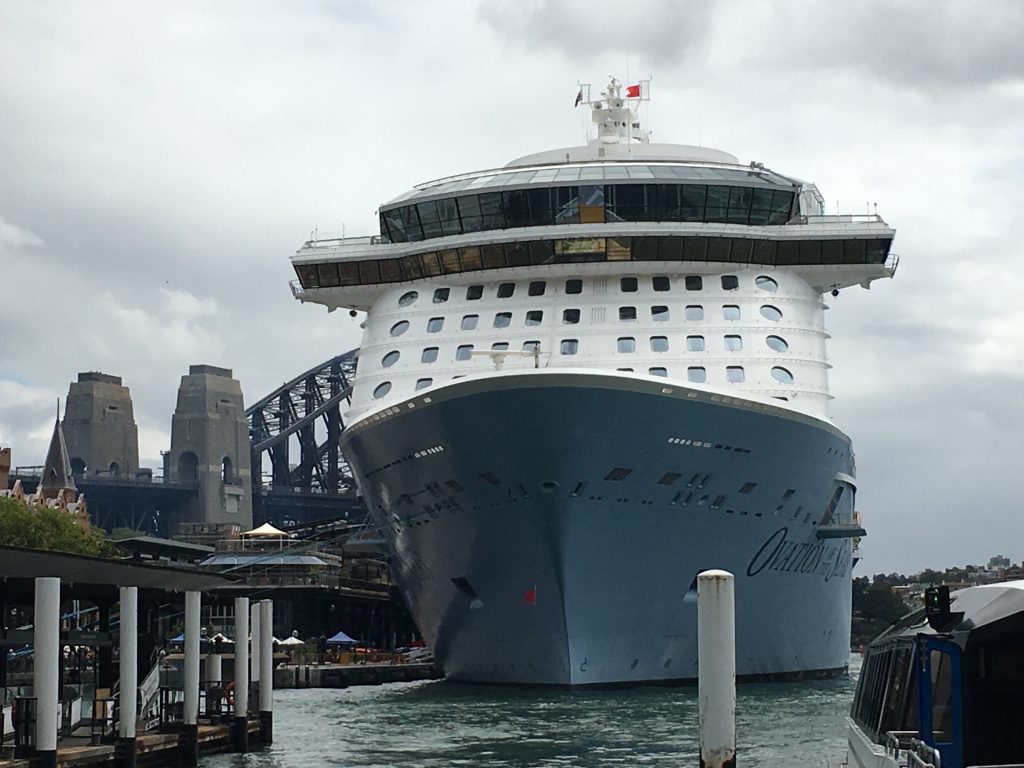 As we sat the weather cleared and we decided we head into Watsons Bay, not for lunch as we had originally planned but for a glass of wine. It's about a half hour trip via Rose Bay. This ferry ride gave us a great chance to see the Harbour in all its glory.
Once at Watsons Bay, we headed for the Watsons Bay Boutique Hotel and it's 800 seat bar and dining area, known as the Beach Club. How can anything that seats 800 be boutique? Continue reading →