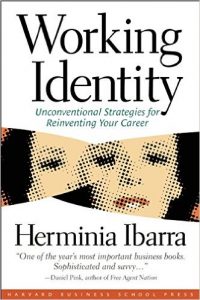 I credit Herminia Ibarra's book "Working Identity – Unconventional Strategies for Reinventing your Career" as the critical step in how  I have approached "What's Next".
As I was reviewing the book for a presentation recently, I decided that I'd interview myself using the Interview Guide that formed a key component of the excellent case studies within the book.
Tell me about your career to date?
From school I went straight to University, actually an Institute of Technology and studied Accountancy. I started my career as an accountant whilst an undergraduate and stayed in the accounting profession for the next 37 years.
More than half of that time was as a partner of a Big 6 and then following merger a Big 4 firm. I have been privileged to have this opportunity
Why did you change careers?
The firm I worked for made it clear that 55 was a key date. In order for their to be renewal in my firm, it was necessary that partners didn't stay too long. I'd known that for 20 or so years so it wasn't a surprise.
How long did it take?
On reflection, I think I started the process the day I joined the firm. Continue reading →