It is so easy to get stuck in Rome and not venture far afield. There is quite literally something amazing at every turn. An ancient ruin here, a church there and of course an obelisk always nearby. There is also some of the best shopping you'll find anywhere.  The days whizz by with visits to the Colosseum, Vatican, Roman Forum, walking through the gardens around the Villa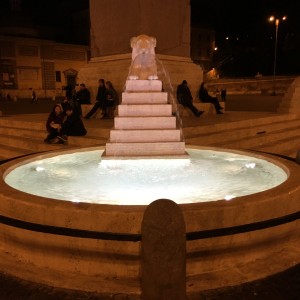 Borghese …
In our case this has meant that in previous visits to Rome we haven't ventured very far, however this time we made a decision to venture a little further afield. This meant looking at the guidebooks for that section towards the back of the book that says something like Day Trips or Excursions. It will never say what to do when you've seen all there is in Rome as that is just not possible!
So with a steely resolve we ventured to the back of the guidebook and settled on Ostia Antica for our first foray out of Rome. It's about 25kms from Rome and easily accessible by Metro and Train.
Ostia Antica is a port city that it is said dates back to the 7th century BC. A town whose fortunes rose and eventually receded just as the sea did, such that by the 9th century it was abandoned. It's a port city that is now some kilometers from the sea!
With the entrance fee paid and our guidebook purchased at the site in hand we were ready for what turned our to be something very special. After just a few minutes at Ostia Antica we wondered why there is such an obsession with Pompeii. Perhaps it's Vesuvius?  Continue reading →