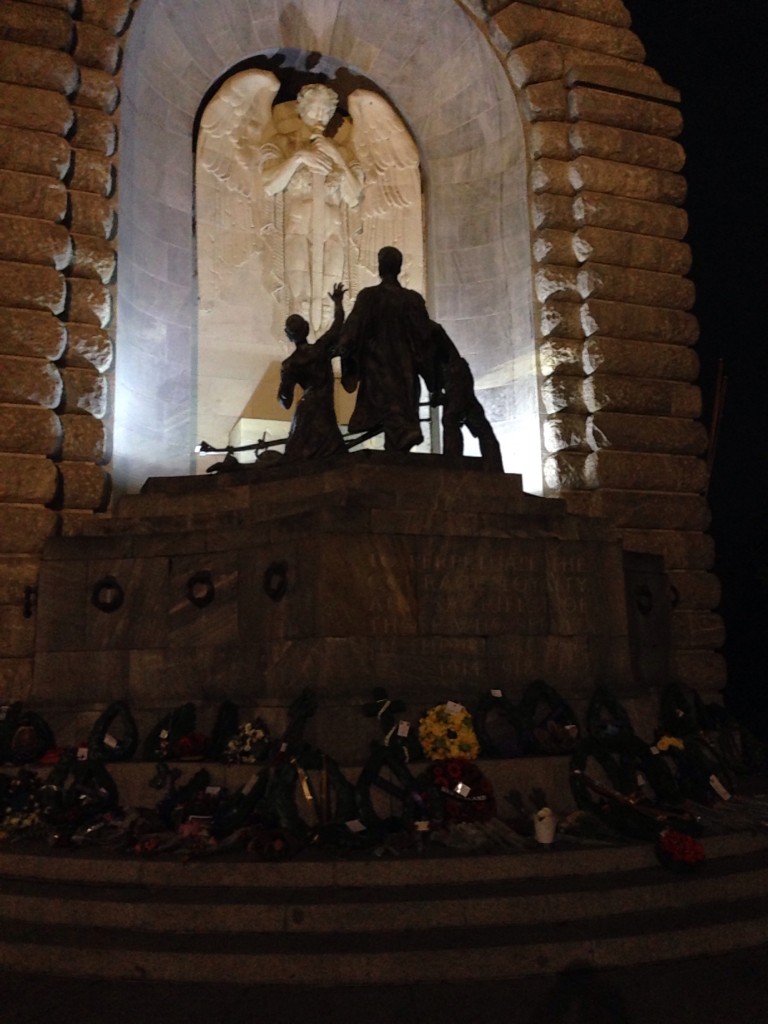 Australia and New Zealand took time to remember those who fell 100 years ago at Gallipoli on Saturday.
I along with about 20,000 others attended the Dawn Service in Adelaide. Hundreds of thousands also attended at other locations elsewhere in Australian and around the world. It wasn't the first time I'd attended but certainly with so many more people present and it being the 100th Anniversary of the Gallipoli landing it had a little more meaning than usual.
Anzac Day is quite possibly the most significant day in the Australian calendar, as it signifies the day when to many Australia came of age. As I stood there yesterday listening to the service and the speeches I was taken by the comment made by the service's MC, a returned serviceman, that it matters not whether you have a view that Anzac Day is jingoistic or one that views with scorn the decision to get involved with a war on the other side of the world or somewhere between, it is simply an opportunity to remember those who have fallen in battle.
For me it's not a day of celebration but a day of contemplation. To reflect on the sacrifice made willingly by so many for what they considered to be an important cause. It's also a chance to acknowledge those who have served since and those still serving. It is not in my view appropriate to take disagreement with the cause out on them but to acknowledge their contribution.
As I was in my period of reflection I recalled the Vietnam War era, where as a child I recall hearing that returning vets were spat on and jeered at while marching at the Anzac Parade. Even the as a child it seemed wrong that those opposed to the war took it out on them, particularly as so many were conscripted.
Governments make the decisions to enter these wars and those who are in our Armed Forces are called into battle. To me they deserve our admiration and gratitude. They have made Australia a better place for their sacrifice and I for one am grateful.