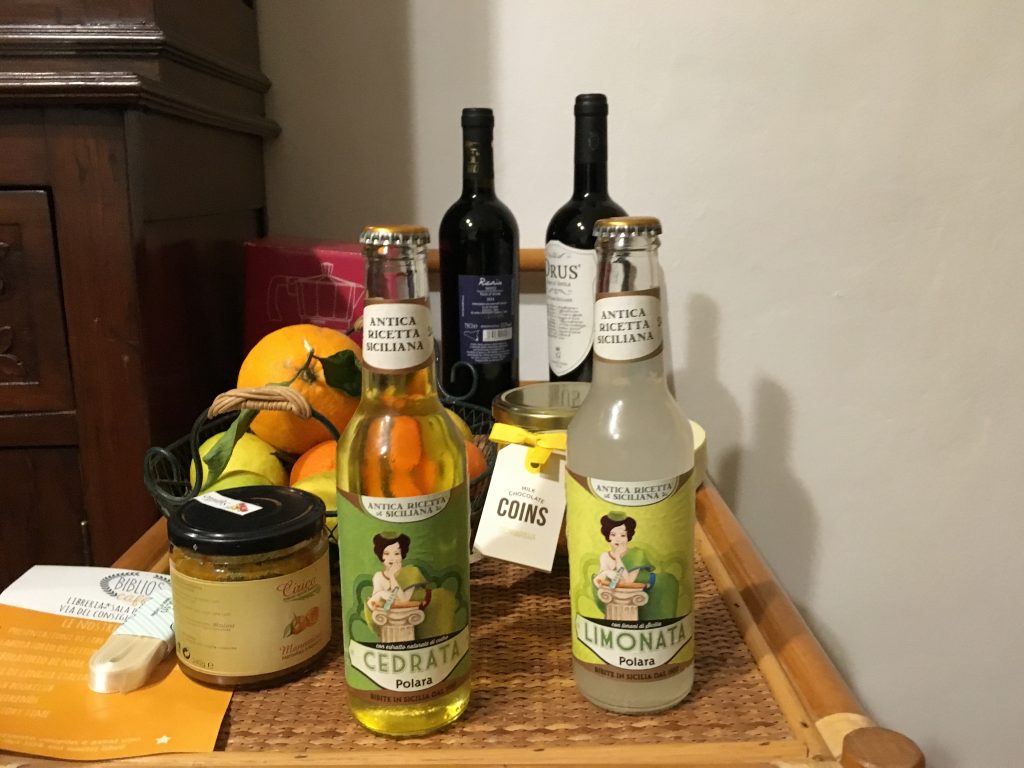 Sitting at our favourite local coffee shop on a lovely Adelaide Autumn day, my favourite person and I quickly returned to our usual conversation – Sicily and when we can get back there.
There are so many things to talk about when it comes to Sicily but it's the food that becomes the centre piece of pretty much all of our coffee conversations. Is it the freshness, the fish caught that morning, the local vegetables (seasonal produce only) or  the sweet temptations?
I guess it depends on what takes your fancy and across our nearly 2 months in Siracusa it all took its turn in delighting us. Staying so close to the Ortigia food market all food thoughts started at this truly special local market, just over the bridge on the island of Ortigia and next to the ancient Temple of Apollo. The choices grapes, pears, carrots, brocolli romanescue, bread, meats, fish and cheeses.
Even on days when we didn't plan to cook in our apartment,  we still seemed to find things to buy at this delightful local market.There is so much to tempt. Almost all visits ended at  Caseificio Borderi for purchases of favourites that include prosciutto crudo and freshly made ricotta seasoned with garlic olive oil and oregano, just great for a snack late in the day or as part of a meal that might include ripe tomatoes, basil bought  in the market accompanied by their freshly made mozzarella. The Monty Python line "blessed are the cheese makers"  was made for Caseificio Borderi.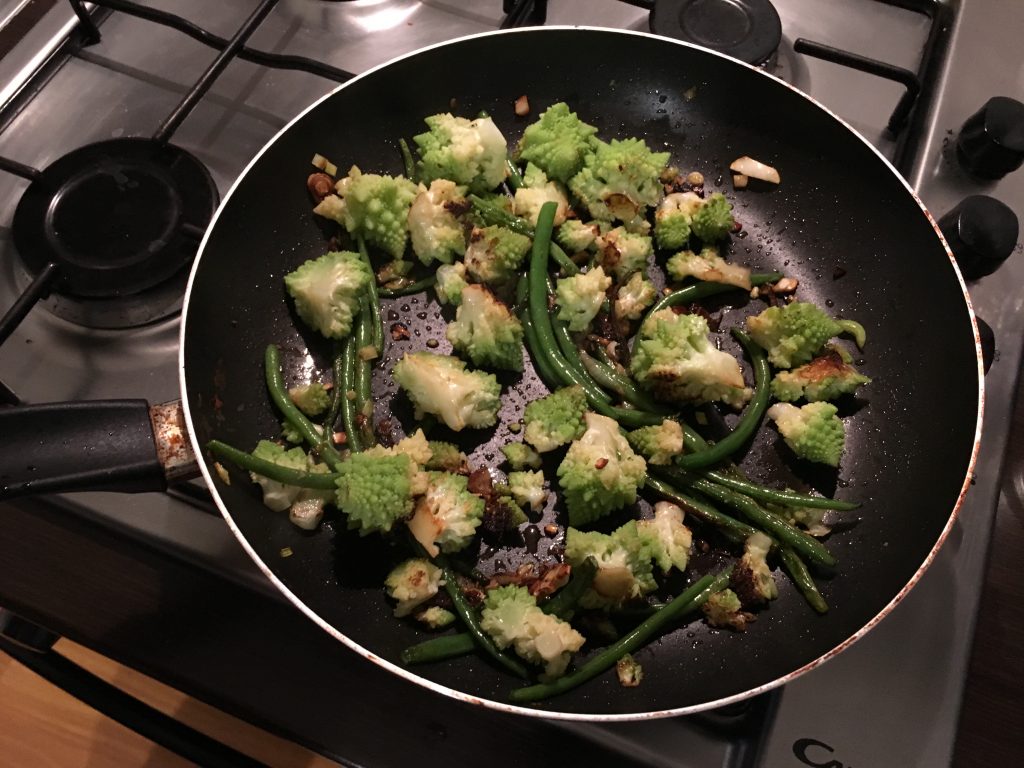 When it comes to a glass of wine, what better than the local wine? Being winter that was usually Nero D'Avola. Whether it was the €3  a litre plastic bottle or a bottle of our favourite, the local wine never disappointed. We loved that so many restaurants only provided house wines. No need to look at wine list just the local family wine. What could be better?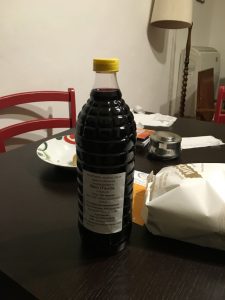 If was breakfast on the run, espresso and pastry from Midolo fitted the bill. Custard, cholcolate filled pastry, it doesn't matter – they are all a delight however  it is their arancini for which they are most famous.
We also were regulars at Bar Marciante.  Perfect for breakfast, a snack on the run or a munchie late at night. There are so many options it quickly became our favourite. We almost always left with freshly made biscuits!
The restaurants all have fish as their specialty, not surprisingly as Siracusa is on the coast and is home to two harbours full of fishing boats. Whether in pasta, risotto or as the centerpiece the sea bass or swordfish won't disappoint. If it's seafood instead massive prawns, octopus, calamari are all in plentiful supply – we passed on the sea urchins.
Everything is all so reasonably priced.
Vegetables and fruit for the day less than €5. Bread change from €1. Breakfast (coffee and pastries) for my favourite person and I for no more than €4, less than price of 2 coffees at our local in Adelaide. Dinner at one of the hundreds of restaurants is just so reasonable. Bruschetta enough for 2 about €4 and a pasta dish for €7. Half a litre of the local wine €5. You might not have the best meal of your life for that price but you'll be welcomed in the door and served a freshly prepared meal, most likely made by mum in the kitchen – really what could be better.
No wonder our coffee chats seem to quickly return to food in Siracusa – what a delight!