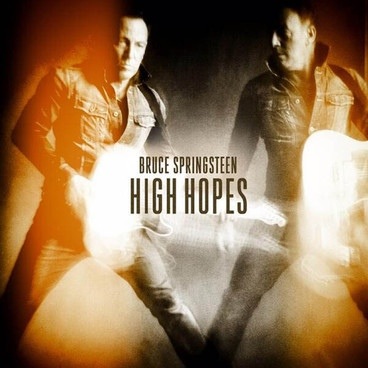 I found Bruce Springsteen's "High Hopes" on Spotify today providing me an early opportunity to listen to it as it was not available at my local CD store.
I'd read a few reviews in the lead up to the release of this album and they hadn't necessarily been fulsome in their praise. As a result I was a little uneasy as I hit the play button on my iPhone.
A sense of relief overcame me as I listened to the title track and progressed through the album. It probably won't be regarded as a classic but it's definitely one to be reckoned with. "High Hopes" is a CD which is a collection of songs and as such isn't cohesive. I don't think it matters. As Springsteen said himself in a promo from his website, the album is made up of songs that he'd kept going back too. I can understand why with concert classics like the stunning American Skin (41 Shots) and The Ghost of Tom Joad providing a sound base along with others which had been recorded previously but hadn't made the cut until their rework for this album.
For me, the stand out is the Saints classic Just Like Fire and Would. Awesome is not too strong a word for it. An Australian classic recorded by The Boss and a feature in his last Australian Tour although not the night I saw him.
The album closes out with Dream Baby Dream which might just be seen as a classic in years to come.
As I said at the outset this isn't going to be a Born to Run, but let's face it nothing ever will be, nor is it even a Wrecking Ball but there is plenty here to enjoy.
Other reviews
Billboard – track by track
– Bruce Springsteen's album of offcuts, covers and reworkings adds up to a slice of the Boss at his best
Paste Magazine – High Hopes is a perplexing affair