For the first time in a number of years I had a full 2 week break at Christmas. Something to really enjoy, a time to relax, catch up with friends, family and to do some planning for Italy!
We had been discussing the idea of three months in a little town on the Amalfi Coast. We love the area and its breathtaking scenery.
I have been taken with the idea of cycling the road ever since a chap on a bike followed us for a number of kilometres along the coast road on our previous trip. It's proximity to Sicily and Naples Railway Station meant it ticked more boxes!.
I googled apartments for long term rent on the Amalfi Coast and up came plenty. Which town to choose? I was quite taken by Minori. It seemed like a quaint little town near Amalfi and on the bus route. The apartments looked reasonably priced.
As we continued to discuss the potential location of our stay I went to the Italy Forum Section of Trip Advisor to see if there was any guidance. It is a fantastic website/app for planning and we have used it extensively since our 2008 trip. Maybe not surprisingly someone else was asking a similar question. I followed the responses to his post as well as seeking some guidance on where to stay on the Amalfi Coast for 3 months on a budget? Was Minori a good idea?
The responses to my post were interesting with a couple of comments particularly so, one that three months on the Amalfi Coast may be a little dull and another that "on a budget" might be a challenge. The responses to my fellow traveller's post however threw up the thought of Florence. We had been to Florence with our children in the late 90s but not in our subsequent visits. We had really enjoyed it and decided that we should include it as a possible base.
So what had seemed an easy decision had been complicated by a tempting alternative! Amalfi's fabulous coastline, Possitano, Ravello,Pompeii etc versus Florence, the Duomo, Michelangelo's David, the markets, and that it is after all Tuscany!
Being practical meant considering how much would Florence cost? A scan of posts on expat sites etc suggested somewhere between €800 -€1200 per month for a suitable flat in which which visitors could also stay. Our son's girlfriend's Christans Card had already floated the idea that she wass looking forward to staying with us! A quick review of airbnb suggested plenty of options.
With plenty of time until our trip it will be fun to weigh up the alternatives and in some ways planning is half the fun!
Should we go straight to Italy or make a few stops on the way. London has been our jump off point the last couple of times.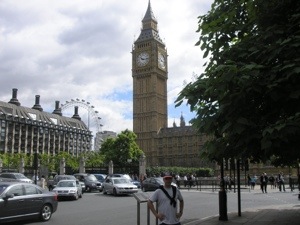 London is amazing, easy to spend time acclimatising with so much to see Buckingham Palace, Westminster, Big Ben,etc. Starting there makes it logical to then go to Paris, only a couple of hours by train. We need no convincing to go to Paris, the people the sites and Shakespeare and Company Paris's iconic bookstore. One of my very favourite days was on a work trip to France where I had a day all to myself, I was truly in the words of Joni Mitchell " A Free Man in Paris". It's a day I will cherish forever!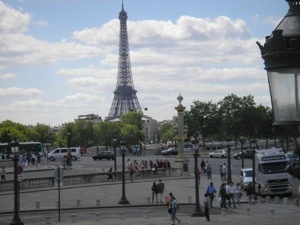 This time though, given our current thoughts are to arrive in Europe in Spring it might be wise to avoid the cold of London. That way we don't need to pack as much cold weather clothing. Maybe we should land somewhere a little warmer?
So with these basic thoughts and plans Christmas and New Year was all done it was back to work!