Today was an opportunity for me to get on the bike for the first time and go for a ride. It had been over a month since I'd had my last ride so I was definitely looking forward to it.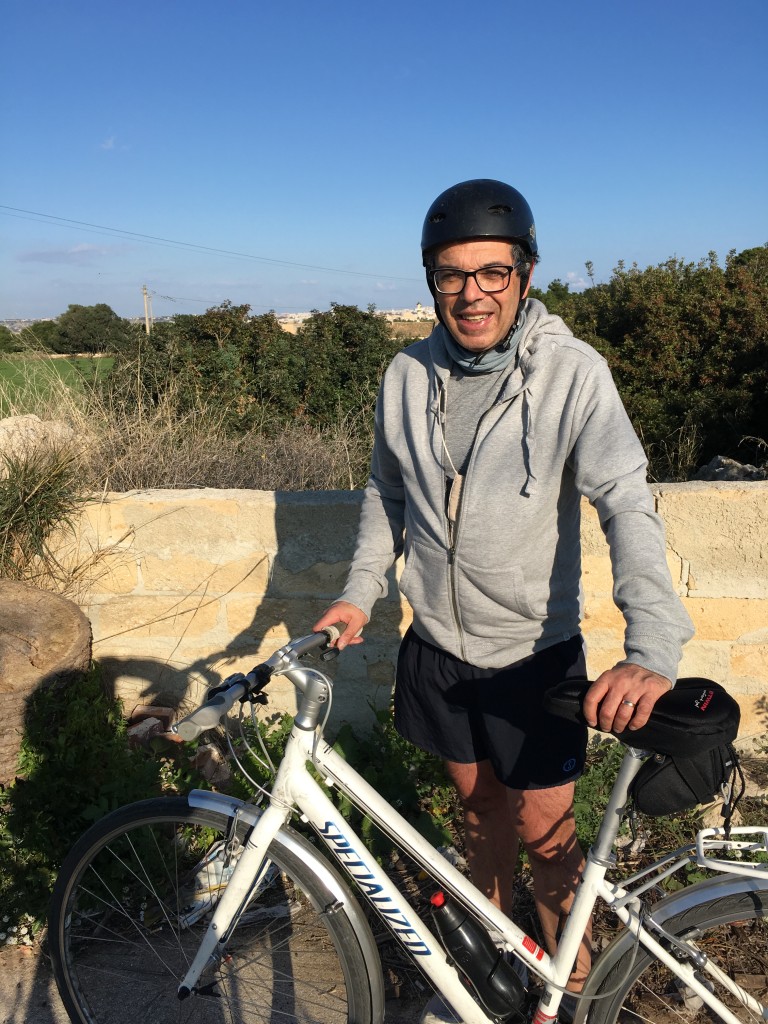 I had toyed with the idea of riding the roads around Lake Como and had explored hiring bikes before we left. I very quickly dismissed that idea once I saw the narrowness of the roads, however in Siracusa the roads are wider even if there is a lot more traffic.
Our amazing Airbnb host doubles as a tour guide. He set a course for a ride around the big harbor, to the lighthouses, old World War Two lookout points, some of the beaches and the general surrounding area. We covered just over 50kms on hybrid bikes.
As it was my first ride in Siracusa, I set new personal records for each and every segment on Strava! I don't plan to publish my time or average speed as they were at best slow. It really didn't matter.
As we stopped at destoyed World War Two sites, I had the realization that this had been foreign soil that the Allies had to win from the people who were now our wonderful hosts..
We stopped for coffee at a couple of bars, the second of which was a lifesaver for me as I was exhausted. Coffee and a ricotta pastry that gave me the energy to ride the last few kms back.
It was a most enjoyable ride and I had managed to ride on the right hand side of the road the whole time!