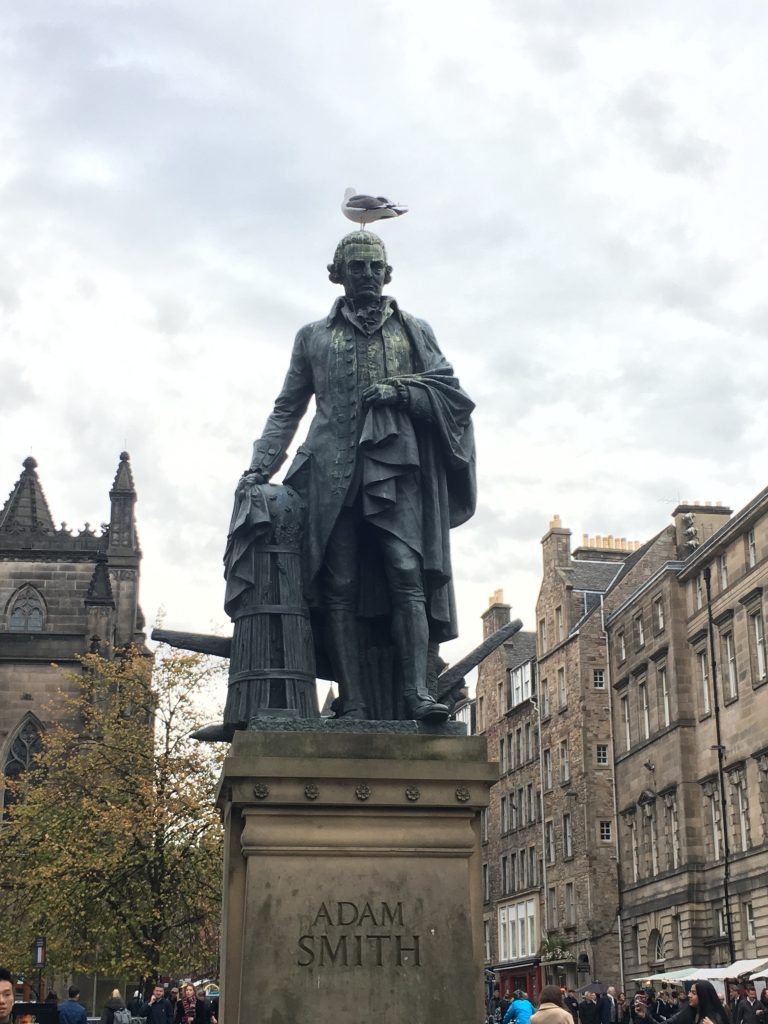 Walking around Edinburgh is the best way to see it. It's narrow streets and closes. It's history, galleries museums, houses and pubs. These are not seen from the top level of a double decker bus or car. They are seen by walking, stopping and looking, not cruising by. For us walking makes it our own journey of discovery, not someone else's pre-packaged highlights reel.
If we hadn't been walking in Edinburgh, we would not have seen the wonderful textile exhibition at the Dovecot Gallery. The Dovecot Gallery and coffee shop are in a side street,  a short walk from the Royal Mile.
---
We stumbled on the Museum, sure, it was on our list but it was magic just walking down a street, seeing it and walking in.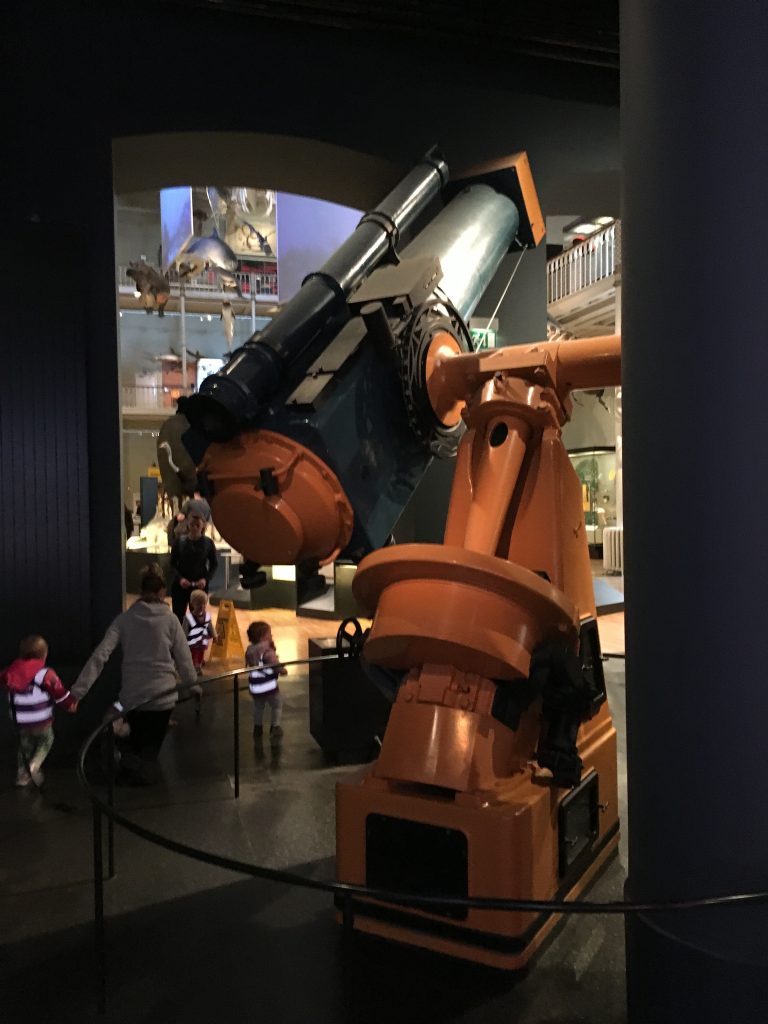 The busking piper we found in front of The Scott Memorial and Balmoral Hotel couldn't have been heard from a double decker bus but as we walked down from the mound we could here the pipes and decided to investigate.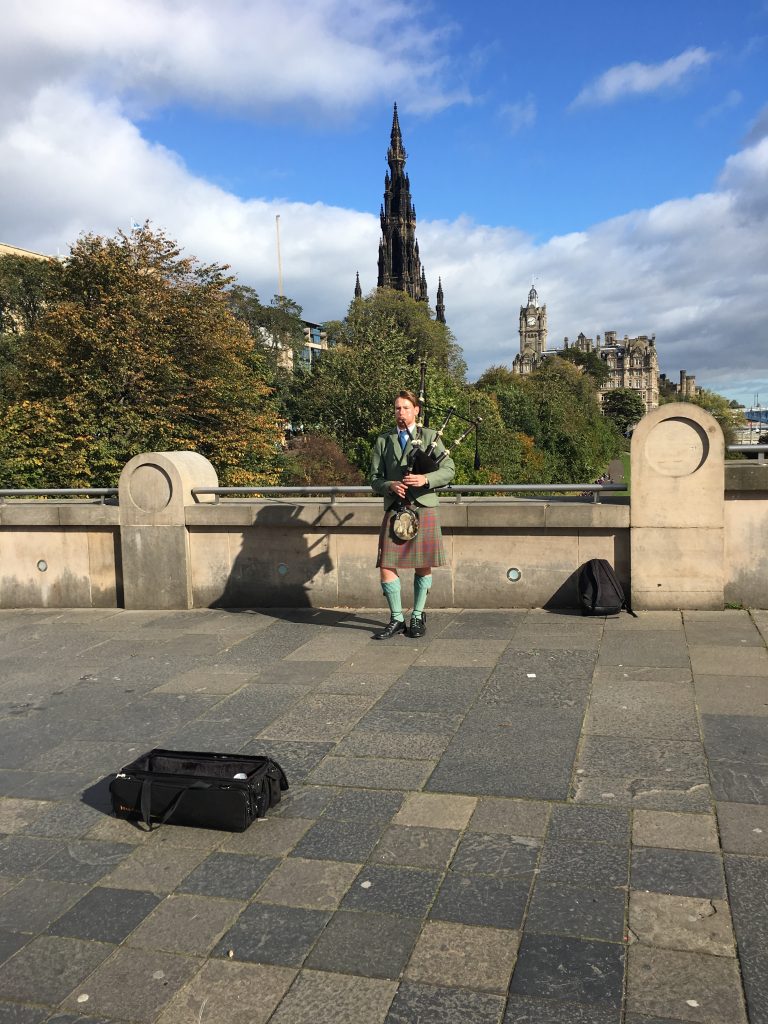 We walked the length of the Royal Mile,  Edinburgh Castle at one end and
Holyrood Palace at the other. If we hadn't been walking we wouldn't have stumbled on Oink! Yes oink, a group of stores scattered around Edinburgh that sells pulled pork rolls in 3 sizes – piglet, oink and grunter.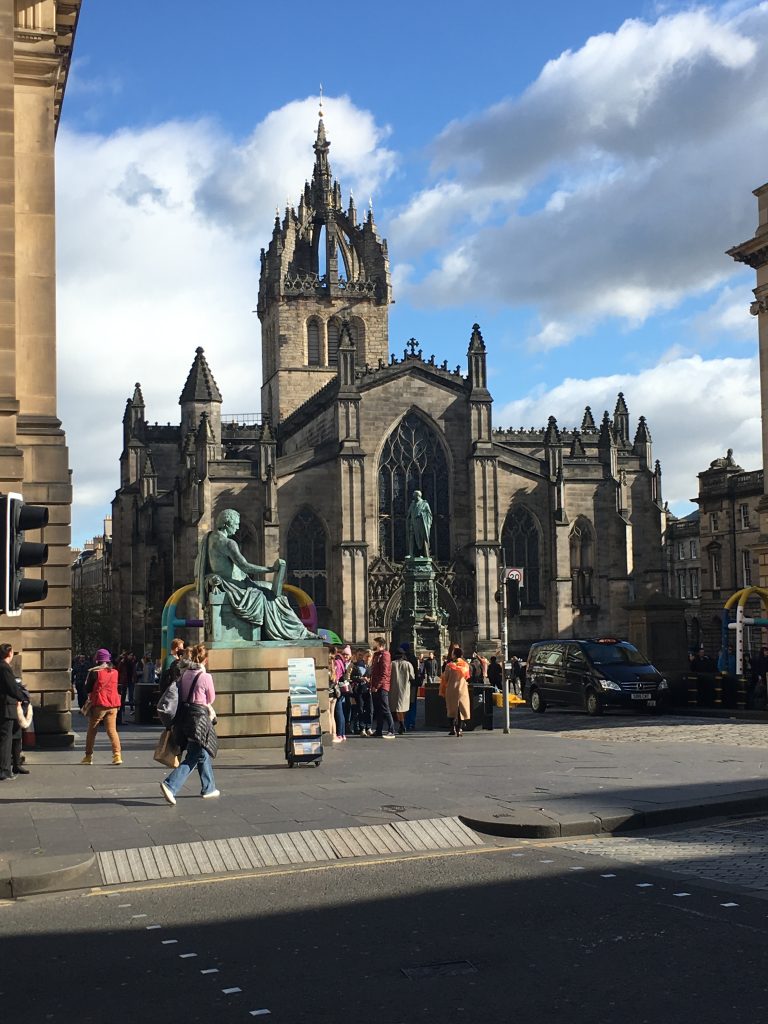 Walking, allowed us to seamlessly exit Old Town and enter into New Town.
The New Town, is hardly new with its Georgian architecture. It  is the retail heart of the city. Whether its technology at The Apple Store or clothing, or something between, wandering the streets is the best way to find it. For me it was sorting out a problem with my phone and for my favourite person it was a visit to LuLu Lemon.
Our walking took us to two contrasting National Trust houses, The Georgian House in New Town and Gladstone's Land in Old Town. Each provide a perspective on the social history of the Old and New Towns through the eyes of two families.
Then there are the pubs, coffee shops, and restaurants that you just find. For us it's a chance to catch our breath, rest our feet, enjoy a coffee or a glass. Our drink at Monteiths lead to a meal at pizza restaurant Cervinos, where we were at least 25 years older than everyon else in the place – the pizza was great!
But, if you ever needed more proof of why walking the streets of Edinburgh is the best way to see the city,  these views of Edinburgh Castle and Hollyrood Palace taken from the walking track upto Arthur's Seat prove it.