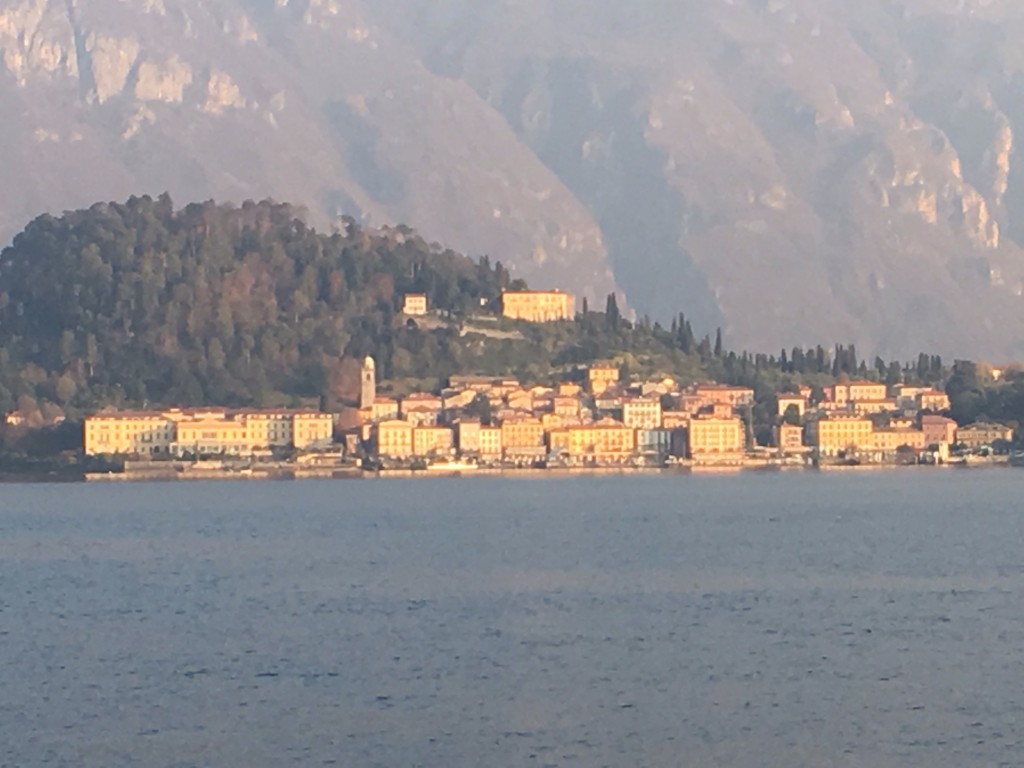 How can it be that a place like this actually shuts?
Even the trees were closed!
The signs of how quiet it would be were evident when we got on the bus to our hotel. We were the only ones with suitcases.
The town we stayed in had only one restaurant open on the day we arrived, a Wednesday, and it wasn't full for dinner!
Lake Como is truly idyllic and being able to have it largely to ourselves more than made up for the fact that pretty much everything was closed.
We took largely empty ferries between Tremzzo, Bellagio and Varenna. There were just 5 of us on the ferry to Bellagio, so it wasn't surprising that the town was close to empty. It's hard to imagine that only a couple of months ago it would have barely been possible to get a table at the lakeside restaurants or a room in Bellagio. During our visit they were pretty much all closed, a ghost town, just a chilling wind whipping down the narrow streets. We travelled onto Varenna, where there was a little more activity, including a delightful little bar, where we were able to shelter from the biting wind and have a pizza and a glass of red.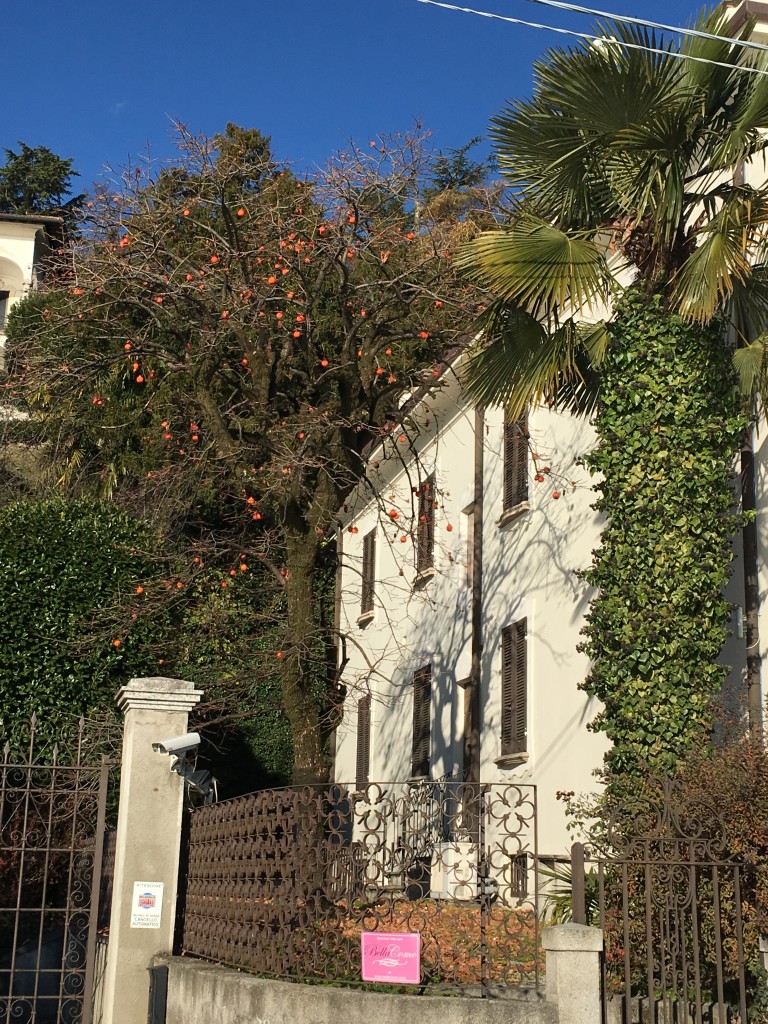 We decided on a day trip to Como on our third day, Friday. Unless we wanted a dawn start,
it needed to be a bus trip. We opted for the bus rather than a 7am hydrofoil ride!
Como is a reasonable sized city so there is plenty happening, providing a real contrast to Tremezzo. The town had shops that were open, street markets and people!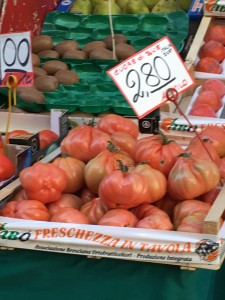 We took the funicular to the town above Como, Brunate. The views across the lake to Como and to the mountains are spectacular. Of course the highly recommended, must eat at restaurant, was closed. Food is overrated anyway!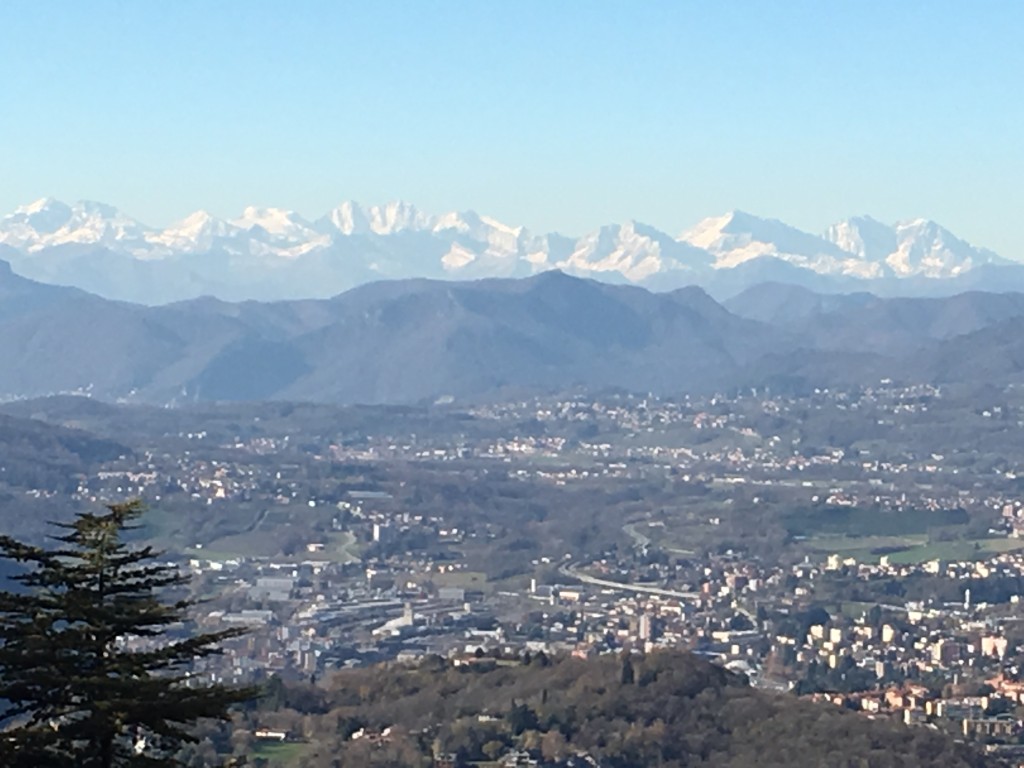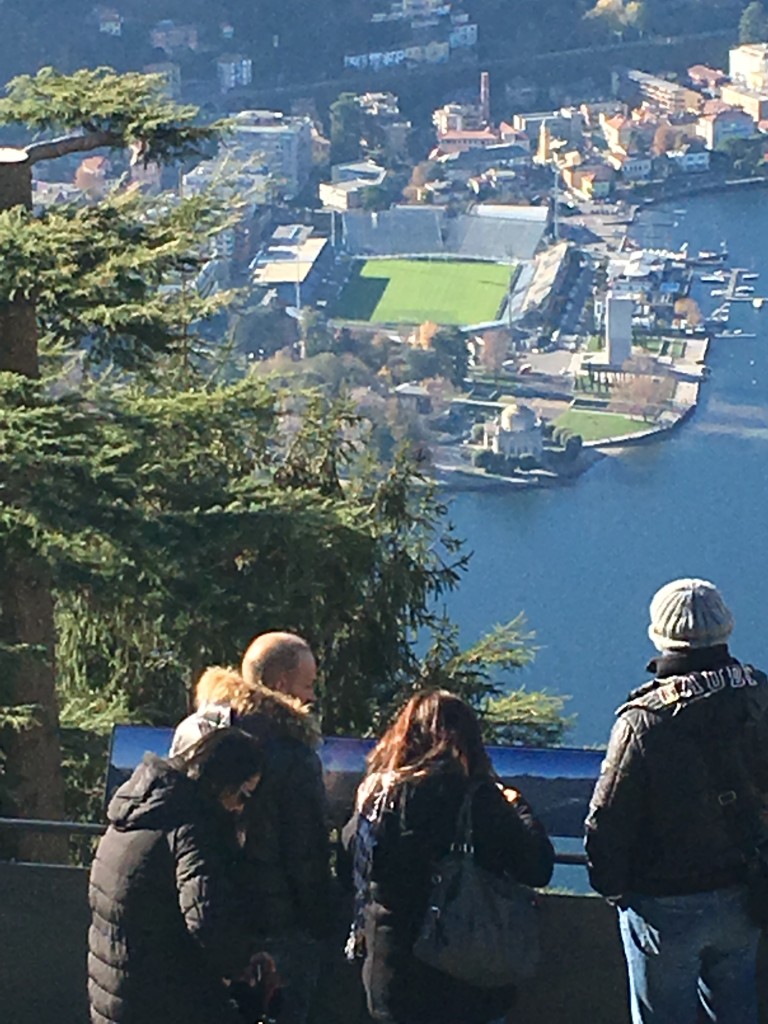 So to Friday night. There was an extra bar open or so we thought. We rugged up for the short walk, finding a sign that said, up the stairs and right. Why this sign was necessary when the next set of steps, unsigned led you to the door is best answered by – "It's Italy". It was open but there was a private function meaning it wasn't open to us. Cunningly, we checked to see if it was open on Saturday and the answer was yes! The excitement was almost unbearable.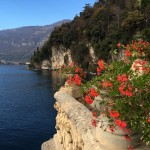 So to our last day. We had identified that at least one of the villas was open, Villa Del Barbianello. It is apparently where the wedding in Star Wars was filmed and Daniel Craig was filmed during Casino Royale. No sign of film crews on our visit in fact there barely signs of people at all. There were about a dozen people in the gardens and only half a dozen on our tour of the villa. The collections in the villa detailing the exploits of renowned Italian expeditionist, Guido Monzino, were definitely worth the price of the tour.
Saturday night. Tremezzo is hardly buzzing but the bar is open! Musty smelling and in a tunnel. Initially we had it to ourselves, chatting with the young barman about the lack of excitement of living on Lake Como in winter! It was easy to understand the point of view of this very likeable young man. His knowledge of the wines gave us a good insight into the nearby wine regions. We were also treated to wine being poured via mini decanter the likes of which we hadn't seen before.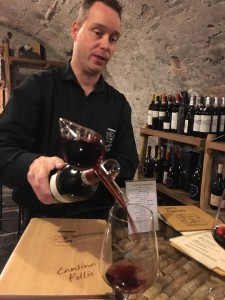 We loved our time at Lake Como. It was cold, quiet and very peaceful.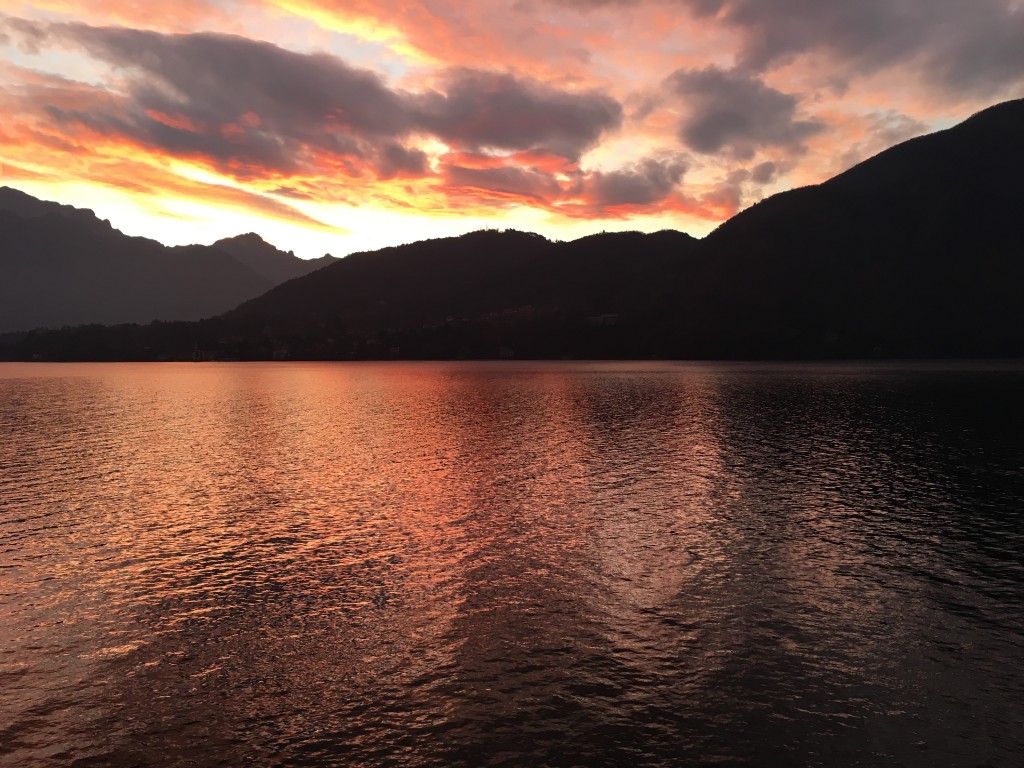 Reposted by link to https://dailypost.wordpress.com/photo-challenges/solitude/