The very nature of Slow Travel is that you can establish a daily routine because there is no need to race to the next new thing.
Over our weeks in Sircausa our daily routine became a leisurely walk through the streets of the Island of Ortigia and its nearby mainland. Siracusa is a place that has seen so much over more than 20 centuries. it was something that we came to appreciate as we walked the streets each and every day.
While our daily routine almost always started in search of a coffee and a pastry we were always captivated by Ortigia's narrow streets that were laid out centuries ago.
These are streets that Plato quite possibly walked. It was amazing to imagine Archimedes having walked the same streets pondering some problem as we sought to solve the difficult problem of where to go for our morning coffee!
Reading the guides or Jeremy Dummett's book about Siracusa makes it impossible not to wonder whose footsteps we were retracing as we walked to coffee or just meandered through these narrow streets. In one of these streets Archimedes was murdered. These streets had seen soldiers capture and liberate a city that was once the most significant in the world. These were streets that hadn't just seen luminaries such as Plato, Archimedes and Cicero walk them but common people as well going about their daily lives.
Walking the streets its a matter of a ruin here, a few Roman columns there and an overgrown dig site every couple of streets. Slow travel allowed us the time to take it all in.
The Greek and Roman Theatres still in use today have seen performances for centuries. Sitting on the stone seats it's easy to find yourself transformed back in time and imagine the people who may have sat in my seat and then who of the famous Ancient Greek and Roman aristocracy had also been here.
The Duomo is a reminder that St Paul had been here, albeit that he appears not to have preached there.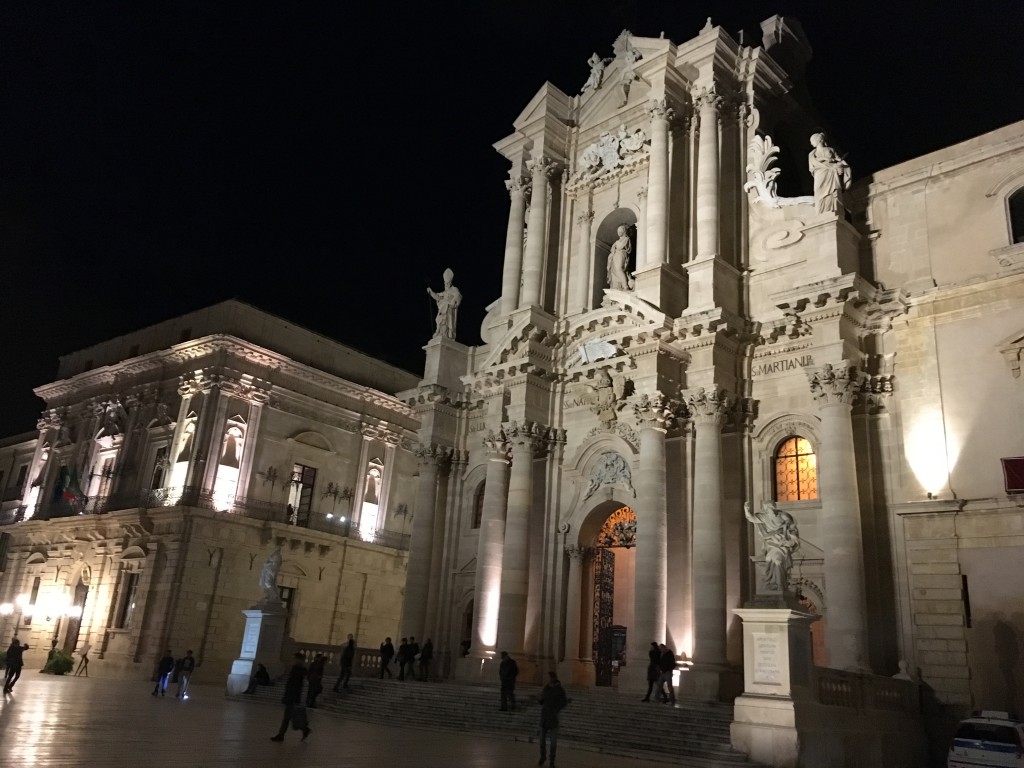 A walk through the streets of Siracusa takes you to Catacombs that were in use through the third and fourth centuries. Theses ancient burial sites provide rich detail, about the life of those who lived in those times. Roll forward to the Second World War and these ruins provided refuge for the citizens during the bombing raids. Walking through the Catacombs it is not possible to also wonder who else has been here, what celebrations of life had taken place or the fear of the children as the bombers flew over during the Second World War.
Then there is the celebration of the city's patron saint, Santa Lucia on December 13th. Thousands of people, young and old stand in the streets or follow the procession that is the city's major celebration. Its an experience that locals and visitors alike have witnessed for centuries as Santa Lucia's statute passes between the Duomo and Piazza Santa Lucia.
Slow travel provides the opportunity to take it all in, bit by bit. It allowed us to walk each and every street not just once looking for that "place of interest" that the guidebook highlights but each and every street. Slow travel is something to savor.