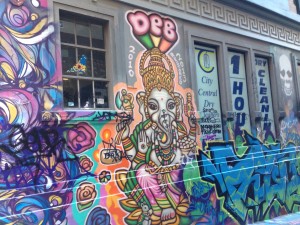 As my final holidays before I retire from my firm came to an end we decided on a few days in Melbourne.
Melbourne often claims to be the sporting capital of the world, however it can rightly claim to have the best shopping and quite possibly the best eating in Australia. Melbourne is an hour on the plane from Adelaide and nearly as long by cab to the city.
We arrived on Friday and decided to go out for dinner instead of going to see the Socceroos trounce Kuwait in the opening round of the Asian Cup. A good choice given the weather. We went to Movida an awesome tapas bar located in Hosier Lane which is also famous for its graffiti walls. Movida has great atmosphere, always noisy and very tasty food. It's been there a long while and never disappoints.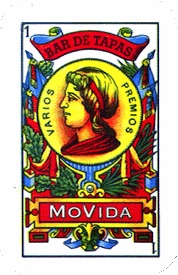 A dash back to the hotel in the rain and a good night sleep ahead of a visit by my favourite person to Cos. After a successful visit,
the wallet very much later, we met an old friend and had a light lunch at Supernormal. This is an awesome restaurant nestled in Flinders Lane and fast rivaling Chim Chin as the "go to" place. The New England Lobster Rolls are "to die for" as are the greens, pickled vegetables and the lamb – it was yum.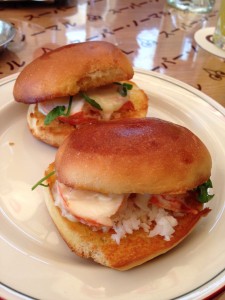 We saw our friend off and after a relaxing hour or two it was time to try out The Gin Palace.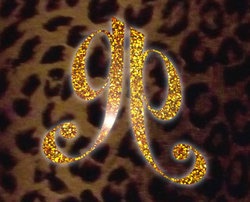 If you are gin lover this is the place for you. Massive selection of gins, enabling a choice of gin flights, great cocktails and Negronis. It wasn't busy so the staff had time to talk about the gins which all added to the experience. It's a step back in time, eclectic decor, dark and great music to accompany a drink or two.
From there it was back to freshen up before embarking on dinner. I had read about Nieu Amsterdam, so thought we would try it out. It was OK but probably better in a group and if we were 20 years younger. Really attentive staff, not at all pretentious and very reasonably priced – just not really our scene. One to mention to our kids I think.
Sunday morning and much better weather, warm and the Sun was out! We decided to forgo the included breakfast at The Westin and walk upto Cumulus Inc, a place that our daughter had recommended on numerous occasions. We arrived early as we didn't fancy a line up. It was already busy but not frantic. Plenty of young families. Crumpets and coconut rice washed down with coffee. Excellent and not massively expensive. Staff were very attentive and pleasant. We didn't feel at all rushed eventhough by the time we left they were very busy.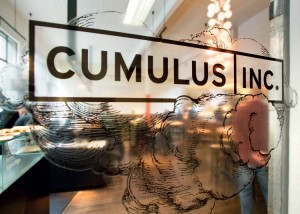 Then it was back to retail therapy. Out to Hawkesburn and South Yarra to check our Bassike and a wander past Jack and Jack. We stopped at the very bustling Hobba for a coffee. Coffe was great and again great staff.
Is read a couple of reviews about poor service in Melbourne – what rubbish!
In the afternoon we decided on Hairy Canary for a cocktail. Relaxing and very pleasant.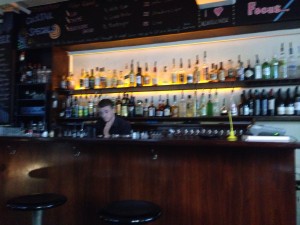 After that a little retail therapy and preparation for dinner. There is clearly a theme to this weekend!
Just down the street from our hotel is Chin Chin which we had a fleeting thought about dining at. A queue as usual meant we didn't bother. We walked another 100 metres and stepped into Terra Rossa for a pizza. Pizza is comfort food for us.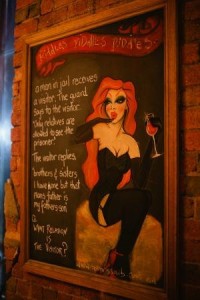 We finished with grilled peaches and almond tart which were both excellent. It was a good choice for a quiet Sunday dinner. After a short walk back to our hotel we settled in for the night at the very comfortable Westin Hotel.
Monday morning, time to get organised and head back to Adelaide.
That's my last holiday before I retire complete.
Note: Photo sources either my own, from Trip Advisor, Urbanspoon or restaurant websites.