It was so pleasing that the Prince and Duchess waited until we arrived in London for the Royal Birth. Normal big news like the fact that it may also be the warmest night on record seemed pretty minor on our arrival given the news of the birth.
That said it was hot even by Australian standards.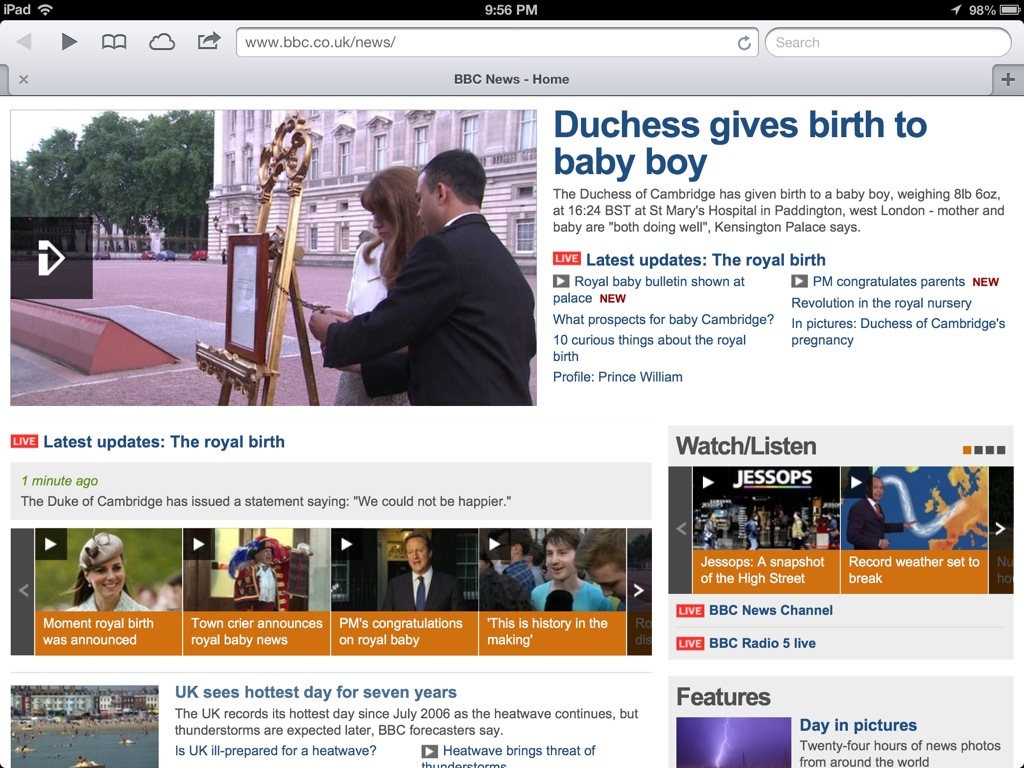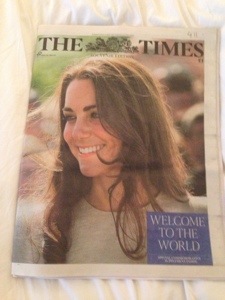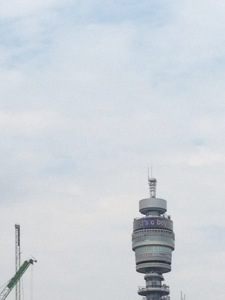 With the papers and TV full of coverage of the new Prince's birth we thought we should visit Buckingham Palace. We were not the only people who had that thought! As well as the thousands of people there was a real media scrum!
The Post Office Tower proclaimed the birth quite simply with – "It's a boy".