It was so pleasing that the Prince and Duchess waited until we arrived in London for the Royal Birth. Normal big news like the fact that it may also be the warmest night on record seemed pretty minor on our arrival given the news of the birth.
That said it was hot even by Australian standards.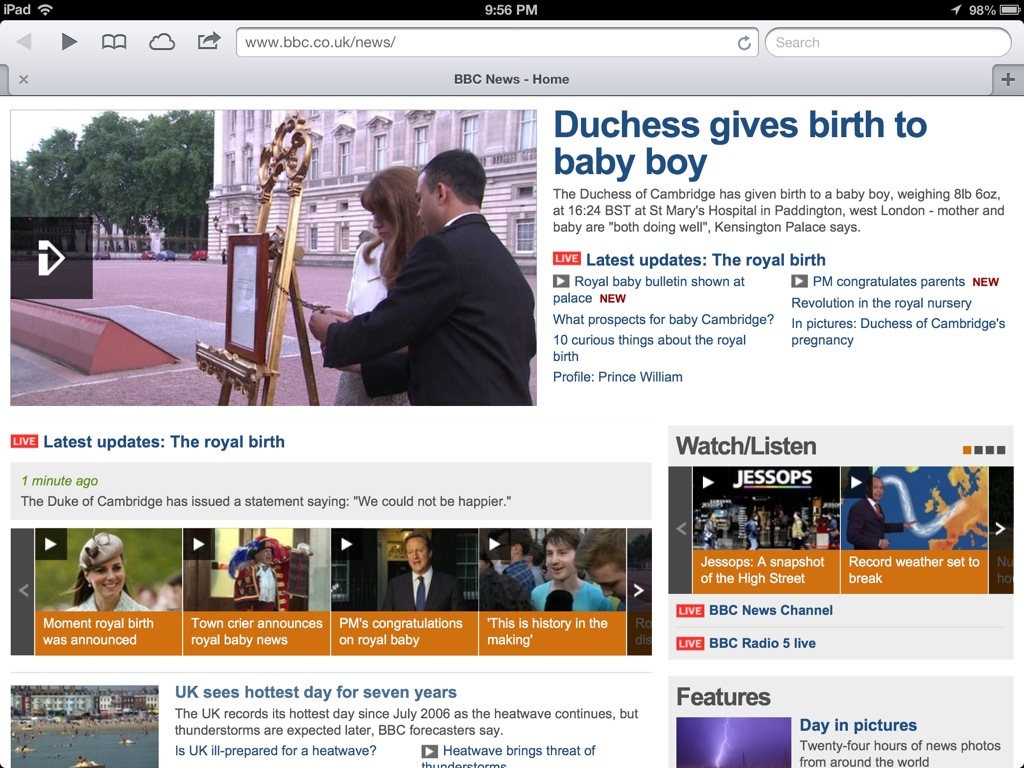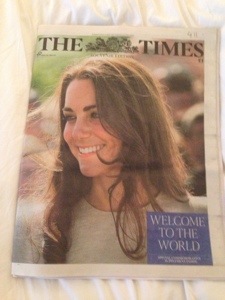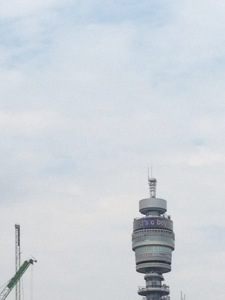 With the papers and TV full of coverage of the new Prince's birth we thought we should visit Buckingham Palace. We were not the only people who had that thought! As well as the thousands of people there was a real media scrum!
The Post Office Tower proclaimed the birth quite simply with – "It's a boy".
We had said shopping was not a priority, however that seemed to go out the window in London with visits to Pull and Bear, Cos, All Saints, Acne, Lambretta, Aesop and Jack Wills again! Some of it was presents and some more summer wear given the continued warm weather. We certainly didn't pack for cold weather but hadn't expected every day to be well into the 20s and beyond. Our jackets may only be needed when we get back to Adelaide.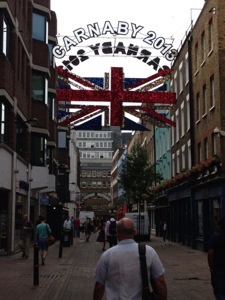 A walk down Carneby Street was not what it would have been like in the Sixties but it was cool to be able to do it. That's certainly something about London, turn a corner and its a well known street. We accidentally found Saville Row as well. There's also that continued sense of Monopoly, with each step a roll of the dice as you land in Bond Street, Regent Street or Euston Road.
My recollection of Oxford Street was that it was more upmarket. Seemed a bit dingy until we got towards Mayfair. It was busy not just with people but buses as well.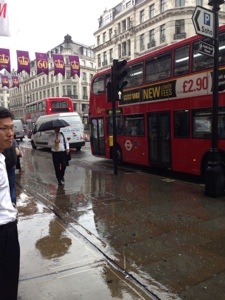 After three weeks of sunshine we finally hit rain. A downpour whilst shopping albeit brief.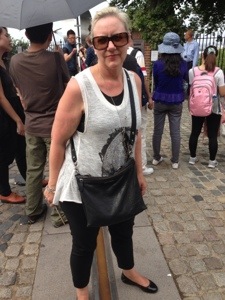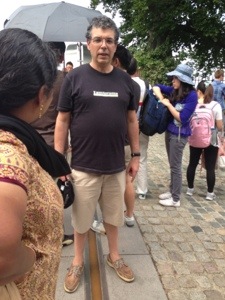 On the list of things to do in London has always been a visit to Geenwich. Definitely worth the visit to see the Cutty Sark, the Greenwich Observatory and the Naval Museum. It was pretty cool standing either side of the Greenwich Meridian
It also provided an opportunity to train through the business district on the way and a return trip by ferry gave us some different perspectives on London.
My favourite place in London is The British Museum. The Rosetta Stone, Ancient Egypt and the Elgin Marbles were incredible but maybe the Samurai Warrior was the pick of a very short visit. It's a place where you could spend days.
The coffee at Princi was also up there in the best coffee we have had on the trip. On our last visit this had been a bakery and breakfast/lunch cafe but this time it also did dinner. The Pizza was excellent.
London is special. It is a mix, pomp and ceremony (a Royal Birth during our visit), shopping (all the brands), so many different cultures, the pubs, and museums (none better than The British Museum). A great place to spend a couple of days as we wind our wy to the end of an awesome three weeks.
As we continued our interesting saga of travel we decided to upgrade from EuroStar Standard to Premium for a small fee for the trip to Paris. Given how cheap the original fares were, as a last minute decision, this was a good and cheap option. It was fortunate we had got on early as the seating was a shambles with numerous double seat bookings. Our previous journeys have all seen similar stuff ups, which on one occasion saw me seated with a French Family whilst Kathy and Ellie were a few rows away!
This was our last rail journey. I am delighted to report it all went without a hitch! This is very much thanks to The Man in Seat 61's website a must for any traveller not familiar with rail travel in Europe or the UK.
The last word on our time in London came from The Private Eye…