Earlier in the week my wife said it didn't feel like Christmas. As we discussed this further it became obvious why – a lack of Bing! That's right, not Bling but Bing!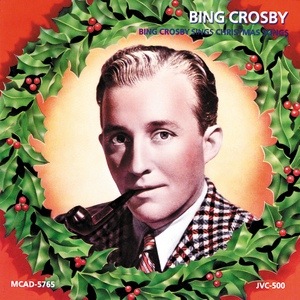 For her Christmas is synonymous with White Christmas. For me it's pretty similar and for about a week in each year, I look forward to Christmas favourites. I actively seek them out from my own CD rack, Pandora, Spotify and on the TV. Foxtel obliged this year with their 20 favourite songs most of which were also in my favourites as well.
So along with everyone else I thought I'd have a go at my favourite Christmas Songs.
Band Aid – Do they know its Christmas and John Lennon's Happy Christmas (War is Over) are my quintessential Modern Christmas Classics.
White Christmas – Bing's is simply the best!
More Bing with Do you Hear what I Hear.
I have always loved Andy William's Little Drummer Boy although Bing and David Bowie's version is pretty good.
Kylie's version of Santa Baby is a hoot! I had always assumed it was originally sung by Marilyn Monroe, but infact the originalwas sung by Ertha Kitt.
Springsteen's Santa Claus is Coming to Town. I remember the first time I heard it was on a very scratchily recorded bootleg in the 70s. Maybe one year I will see Springsteen at Christmas and see it sung live! Until then I will have to be satisfied by the numerous versions on YouTube.
Mary's Boy Child by Bony M is on my list; it's certainly a blast from the past.
I'm not a big Mariah Carey fan, but make an exception of her at Christmas with All I want for Christmas is You
The Pogues A Fairytale in New Yorkis one that I have played pretty constantly in the run upto this Christmas. Whilst not in any way uplifting it is the most played Christmas a Song in Britain this century.
Littls Saint Nick by The Beach Boys reminds me of Summer Nights at one of my close friends place.
It used to be a family tradition that I would get a Chieftains CD at Christmas, which one year was The Bells of Dublin. A collection of Celtic songs with a Christmas theme and regularly gets a spin on Christmas morning.
I also love Tori Amos's Midwinter Graces with Star of Wonder my favourite.
From an Australian perspective it's hard to go past Paul Kelly's How to Make Gravy .
Pretty much everyone has had a go at a Christmas Song. In my search I found songs by Jimmy Durante, Gene Autry, Nat King Cole, The Beatles, Wings, O'55, Miley Cyrus, Rod Stewart, Destiny's Child, Tegan and Sara, Elmo, The Muppets and the list goes on.
I also love the traditional carols Hark the Herald Angels Sing and Come all ye Faithful but have to join the majority in saying that Silent Night is my favourite carol.
What's your favourite?
Here are some other posts to get the brain flowing
Forbes Magazines – Christmas Songs you'd play in February