So after an early start and a last trip down the stairs in our Airbnb apartment in Florence, it was time to head to Syracusa, Sicily. Our taxi arrived a minute or so after we got our luggage downstairs and it was a short trip to a very foggy Florence airport. Our plane left on time.
After about 40 minutes we were in Rome and then onto Catania. We had been concerned that the recent eruption of Mt Etna might have caused problems in getting to Catania but the eruption had settled down making it a spectacular fly past. Shortly after we were on the ground at Catania airport and greeted by our next Airbnb host, who also provided the transfer to our apartment in Syracuse where will be our based for the next 7 weeks!
The views from the bedrooms and kitchen were amazing as was the weather a very balmy 19C – what a difference from the low teens and below temperatures we had experienced in the previous two weeks. Even better news, it looks like the weather will be like this for another week or so at least.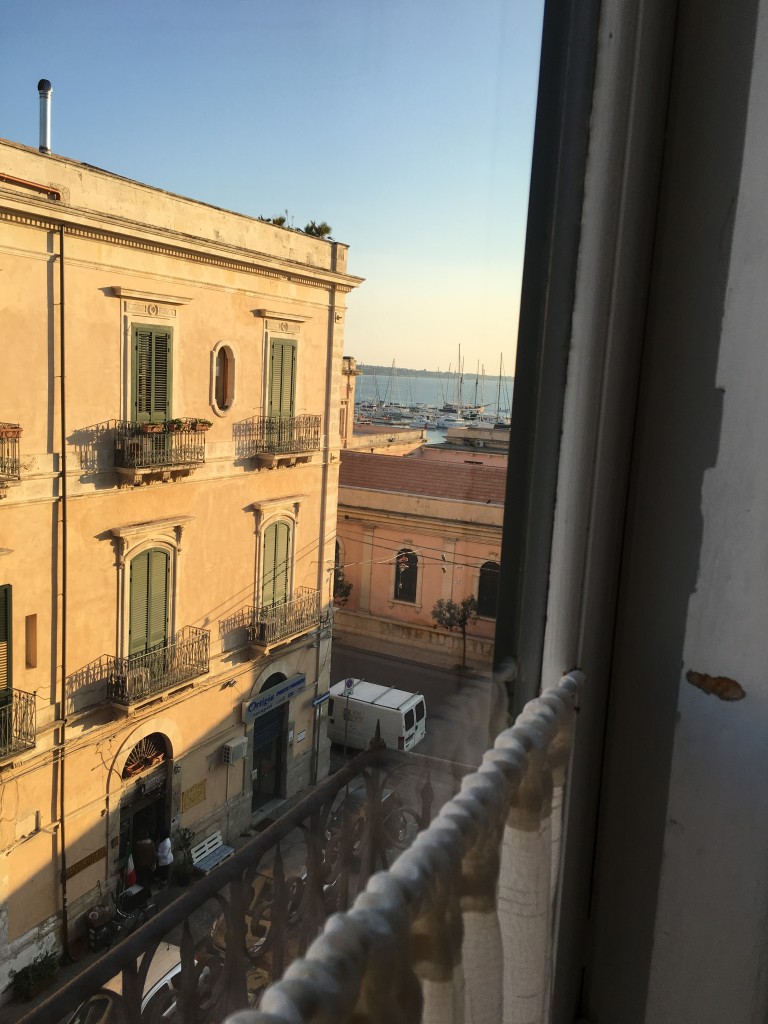 Our Airbnb hosts then took us to Ortigia and the street market which was wrapping up for the day. Evenso we were still able to stock up on some fruit and vegetables.
We were introduced to a number of the market stall owners who were happy for us to sample their produce before we made a few purchases. But then their was lunch – oh my! All of this for the four of us with a bottle of Nero d'Avola. Not sure how we will make room for the Canoli that our Airbnb hosts bought for us.
Our next visit will definitely see us trying one of the sandwiches! The store owner makes them with such passion!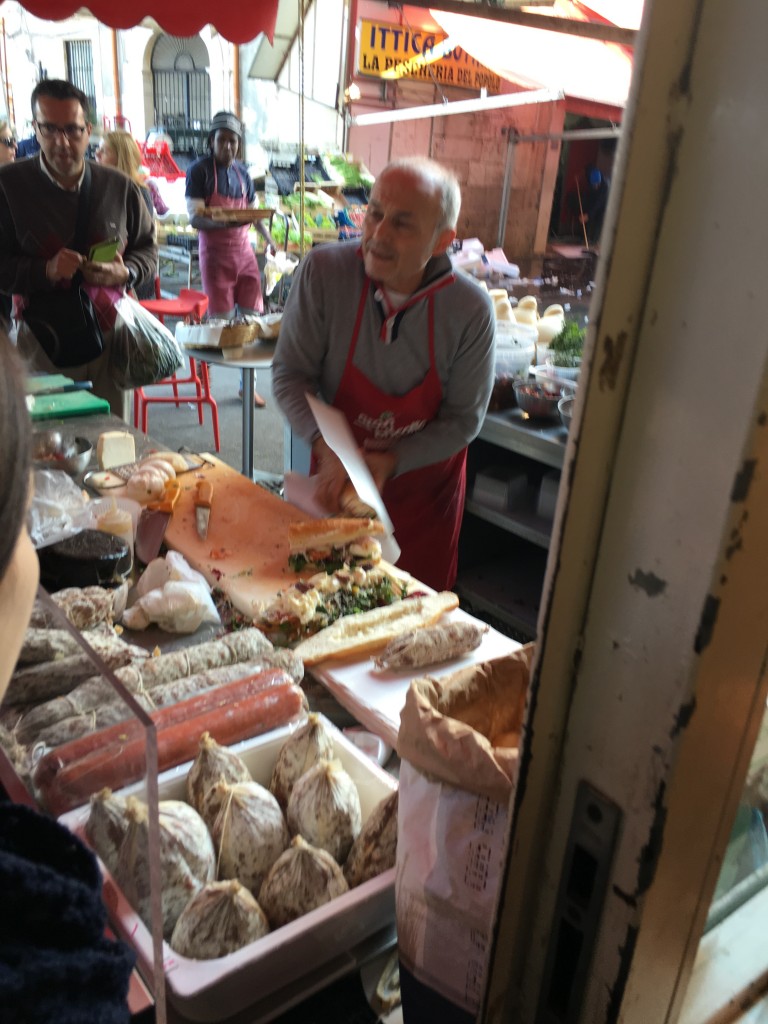 And perhaps some of this amazing panettone.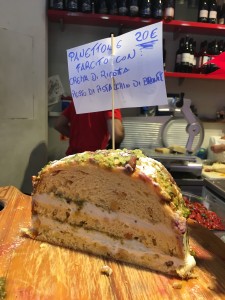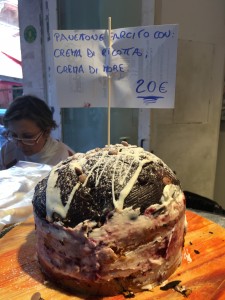 After we took our purchases back to the apartment and unpacked it was time for a walk around the neighbourhood. We had been here for a day in 2008 so had really seen very little. Very quickly we realized what we'd missed. It's great that we will get time to explore and that our children will as well. They arrive in relays from mid next week until early January.
So that's day one of our 7 weeks in Sicily!
Reposted in The Daily Post under Tourist as this was my first post  of our wonderful 7 weeks in Sicily. I could have tagged any number associated with our 3 months in Italy or Europe 2013. 
Reposted in The Daily Post under Snack. As soon as I saw the daily prompt I immediately thought of the amazing platter we had on Day One in Sicily!