From early January Adelaide builds up to the Tour Down Under, the first event on the UCI World Tour Cycling calendar, a race based in Adelaide South Australia.
I am not sure whether it was the TDU hype, a January free from work travel or a lengthy break from riding during 2012, but my desire to get back on the bike has certainly been certainly increased.
The TDU is fantastic and we are lucky as the Tour Village is at the end of our street
and the Criterium course only a couple of hundred metres away!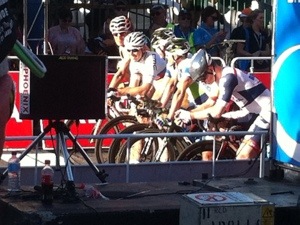 The criterium start line.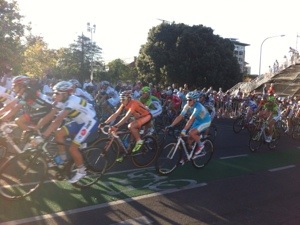 The Criterium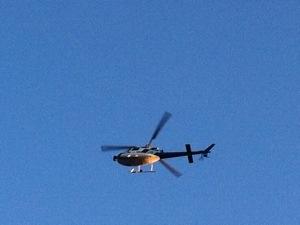 Why the TV coverage is so good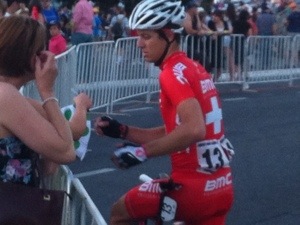 The Criterium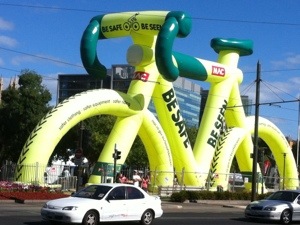 Entrance to the Tour Expo & Village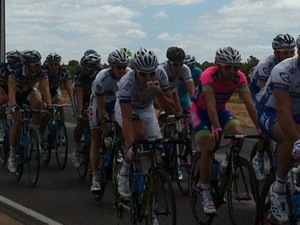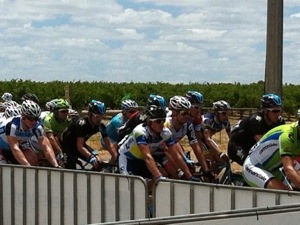 Willunga Stage where the race was won!
So why is this relevant to planning for our Italian trip? Simply that our current plans will see us in Italy during the Spring Classics and the Giro d'Italia.
In 2008 we had the opportunity to see two stages of the Tour de France and it was amazing.
>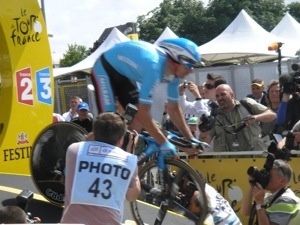 Cholet for the Time Trial. For a cycling devotee a Time Trial is a great way to see all the cyclists close up. I was able to see the cyclists warming up, start as well as walk to the finish and see that!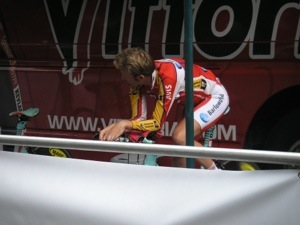 We also took in a road stage. Just standing on the side of the road with the French public gave us a chance to understand the true romance of the race. We stood on the side of the road for a couple of hours waiting for the cyclists. It seems like a long time just to see them go buy in a minute but that's the fun. First there's the caravan, the hundreds of cars that precede the race, a giant sponsors advertisement, then the noise of the helicopters signifying the approaching cyclists and finally they come. You are so close and then they are gone and into our cars and off we go. It's a great experience.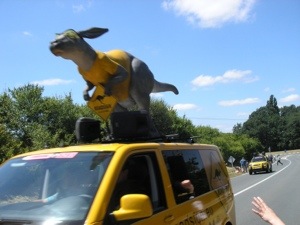 As an Aussie I couldn't resist this picture from the caravan.
We need to factor time watching some cycling and for me to ride!
So do I take my bike or hire? I have asked around and found that hire is possible but it's pretty expensive if you want to ride on multiple days. It does however solve the hassle of lugging the bike around.
There's more research to do on this one!