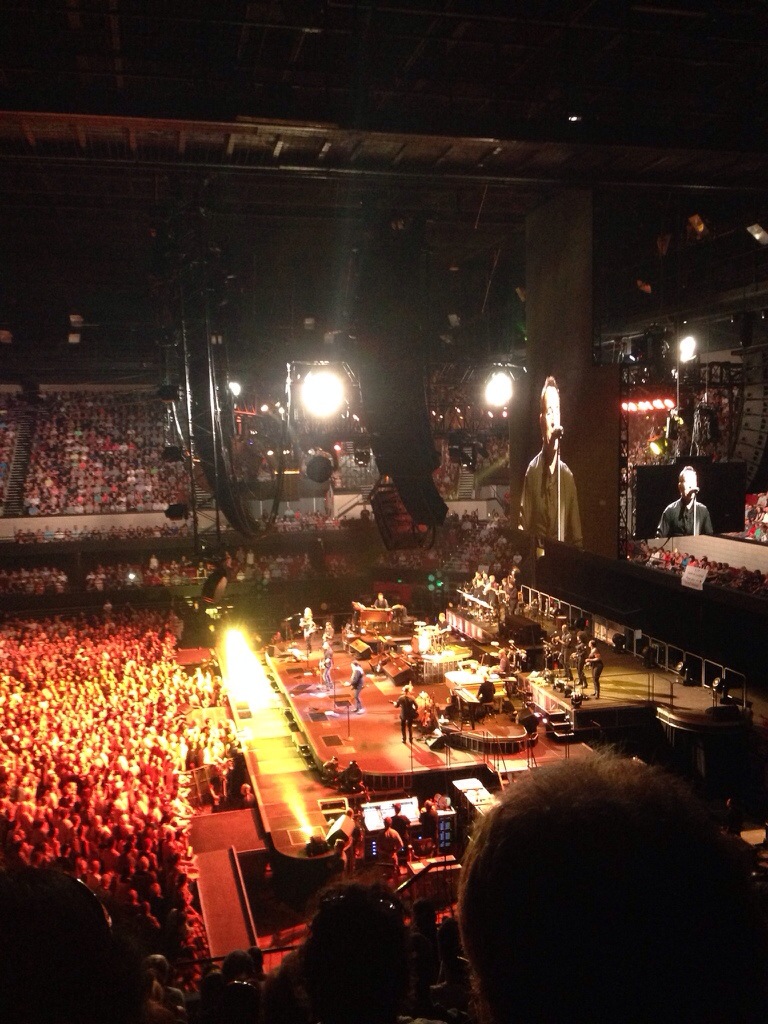 It's only eleven months since after the best part of forty years I saw Bruce Springsteen again and this time in my hometown of Adelaide.
This is the best concert I've seen since I saw Springsteen last year and that was the best concert I'd ever been too!
To say I am a fan would be a gross understatement. Just thinking of the concert whilst I write this post sends shivers down my spine. I'm sitting in a plane going back to Perth for the second time in the week listening to The Boss and the memories flood back.
It was another stinking hot night in Adelaide and
we were greeted to a reminder as Springsteen came out and played Summertime Blues. From there it was three and half hours non-stop!
I could write about the songs he sang but I think it was more the atmosphere that was important. Everyone simply loved it. Every time the house lights went up people were rocking, the new young fans and those of us who have been on the forty year journey, clapping along, raising their hands and lapping it up.
A seventeen piece band, a simple stage setting and that's all except for a 31 song set. This concert was so different to last time, more ballads and gospel and whilst I own everything ever recoded by Springsteen there were some songs I wasn't as familiar with but that's the point – you never know what your going to hear and it's awesome! So early in the tour and Springsteen has played 88 different songs already!
Back to the band, the reverence with which the members are held by both Springsteen and the audience is obvious including Clarence and Danny, two members no longer with us. Even newest members Tommy Morello and Jake Clemons are already held as icons, not to mention Miami Steve and Nils Lofgren, who never seems to age.
I said I wasn't going to review the concert in terms of the songs but how could I not mention the incredible version of Born to Run, Just Like Fire Would and the amazing final song an acoustic version ofThunder Road. I'm shivering as I write about them!
Just how good this concert was is impossible to describe and to think I've finally seen Springsteen in my hometown!
Concert Photos – check out the audience member playing guitar with Steve Van Zandt
So Adelaide, you finally witnessed…"the heart-stopping, pants-dropping, house-rocking, Viagra taking, earth-quaking, booty-shaking, love-making, did I say Viagra taking? – Le-gen-dary E-Street–Band!"
Source – Rip it Up Review
Postscript: you can download all the concerts a couple of days after – Link to Store