I was reading the wonderful blog Windows into History  on the  joy of slow travel, a subject upon which I have often blogged.  It is a reflection of travel close to home in 1900 by Richard Le Galliene, albeit in his case he is referring to the UK. A 100 plus years on when travel to pretty much anywhere in the world is true, Le Galliene's words still ring true.
For us , unlike last Christmas in the delightful Sirucusa, Sicily we were home for this Christmas. Christmas in Australia is synonymous with Sun and the Beach with Boxing Day seeing a trek down South for many South Australians including us.
We are lucky enough to have a beach house about 90 minutes drive from a Adelaide at the idyllic Second Valley.   South Australia, while locally more recently famous for its statewide  blackout in September, is also getting recognition as a destination with Adelaide identified as the place to discover in 2017 and our wonderful Second Valley beach one of the near city highlights.
Second Valley has an important link to the settlement of South Australia as Colonel Light, famous for his planning of Adelaide stopped there, his second stop on the Fleurieu Peninsula, hence its name – Second Valley. I have read but for the concern about access to fresh water it could well have been a candidate for Adelaide itself.
Second Valley until recently had boat sheds in the cove. They were recently removed but there remains a winch and plaque in commemoration of the once quaint sheds.  The old seawall leads to a jetty that provides a place to cast a line or just stroll. For those interested in the history there are a number of plaques that provide information of Second Valley's history.
Second Valley is a hidden gem in the Southern Fleurieu, a place so many South
Australian's visited as kids spending hot summer nights in the caravan park. It's a place to pull into on a drive to Cape Jervis to catch the ferry across to Kangaroo Island.  It's also a place just to linger.
Second Valley does not offer excitement although it has regularly been used for film shots including a recent Foxtel docudrama on Gallipoli where if you look closely you can see the fishing sign on the Jetty! It's a place to relax and take in the views. You pretty much need to bring your own entertainment with you.  Fishing on the jetty, swimming, snorkeling are easy from the jety or the beach. There is a small shop at the caravan park, now licenced and the lovely  Leonards Mill Restaurant.
As a cyclist it's a wonderful place to ride whether it's back through Normanville and across the Myponga Dam Wall, upto Parawa and down through gorgeous diary country, pine forests, Deep Creek Conservation Park  and into Yankalilla before taking in the c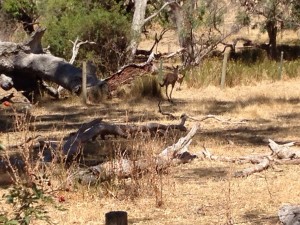 oastline back to Second Valley or the sharp hills to Rapid Bay or Cape Jervis. The views are gorgeous however the occassional kangaroo, emu or deer coming out of the forest to wave you past makes the ride even more enjoyable.  If kangaroos are your bag, they are mine, its not uncommon for them to hop past our place as they make their way to the hills only a matter of metres away.
For my favourite person it's just sitting on the deck, reading a book or taking in the views. When it comes to sitting on the deck I am all for it with a G&T, Negroni, Spritz in hand at sunset – winter or summer it is pretty special. Maybe not as glorious as a late afternoon Cocktail at the Galle Face Hotel, Colombo but it is pretty damn good.
Second Valley does not have an assured water supply making the regular topic of locals the weather, what capacity are your tanks and whether the water tanks have filled across winter. For us the tanks are part of the charm and the excuse for not having a garden!
While we may not have a garden, some do and Myles Baldwin's Australia's Coastal Gardens features a local garden that revels in its rough and dry terrain. So it can be done.
Second Valley with its north facing beach is one of the very few that looks back toward the city of Adelaide. New Year's Eve just sit back and look towards the city and the fireworks from Brighton and Glenelg are clearly visible but without the crowds.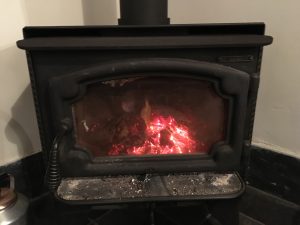 However its not all about Summer and Sun. In the midst of winter sitting by the slow burner fire looking out to sea, glass of red in hand or at the table with a rich stew. It doesn't get much better unless its a brisk walk to the beach with the waves crashing in.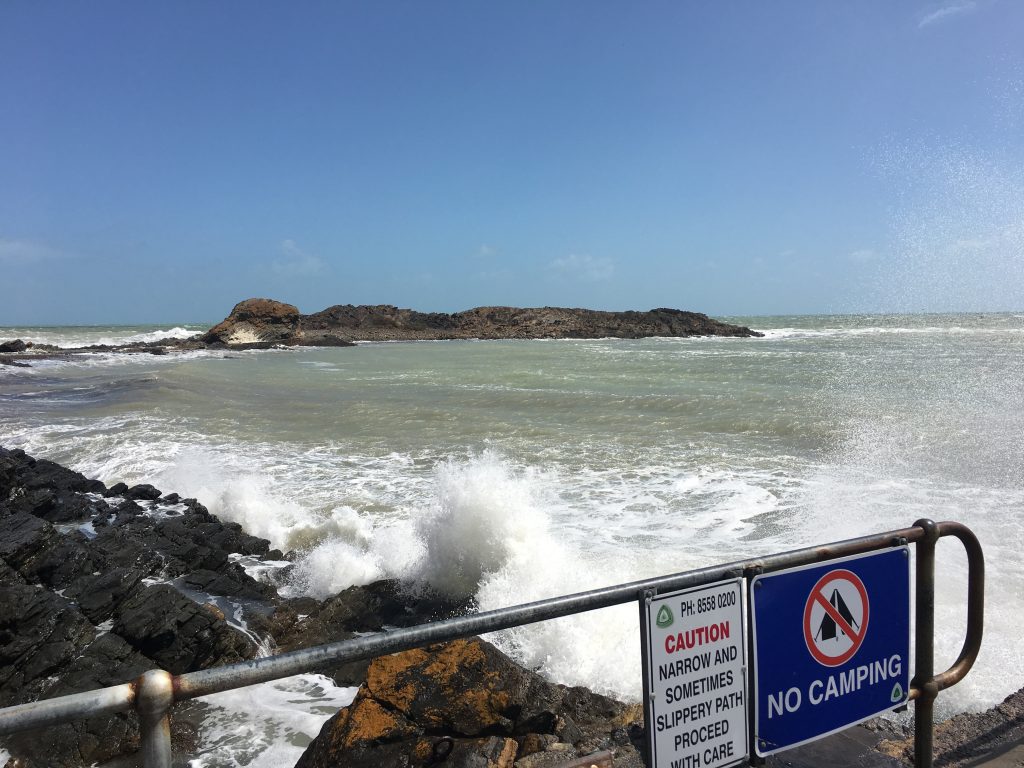 This is a beautiful place – all so close and a gem for this slow traveller who very much identifies with the sentiments of Richard Le Galliene.