We weren't sure what Christmas in Siracusa would be like.
What had been apparent in the run upto Christmas was a lack of Christmas cheer on the streets. There were no people singing carols in the streets, no Salvation Army bands, no Christmas music blaring into the streets from the shops. Only Zara seemed to be in the spirit with Spice Girls Christmas songs playing in their store.
There were Christmas decorations in the streets and houses but not the elaborate light displays we'd become used to at home. What we did see were poinsettias everywhere.
I found the lack of Christmas spirit a little surprising. Perhaps it was because unlike Australia, Christmas in Europe falls in the winter and is not the centre piece of the Summer holiday period.
That said, we approached Christmas Eve as we always have with a visit to the market. This time it wasn't the fabulous Adelaide Central Market but the market in Ortigia, Siracusa.
The market is one of Siracusa's highlights. Whether it's freshly caught fish, fresh and usual local fruit and vegetables, bread, cheeses, meats or olives, it's all there in a delightful little street by the sea. It was very busy with people stocking up for Christmas. We did pass on the sea urchins!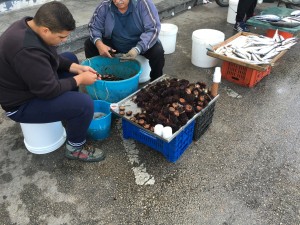 The market has all you need if you intend to eat in, rather than visit one of the numerous trattorias, enoteccas or restaurants. We spent Christmas Eve at home which we understand is very typical of the locals.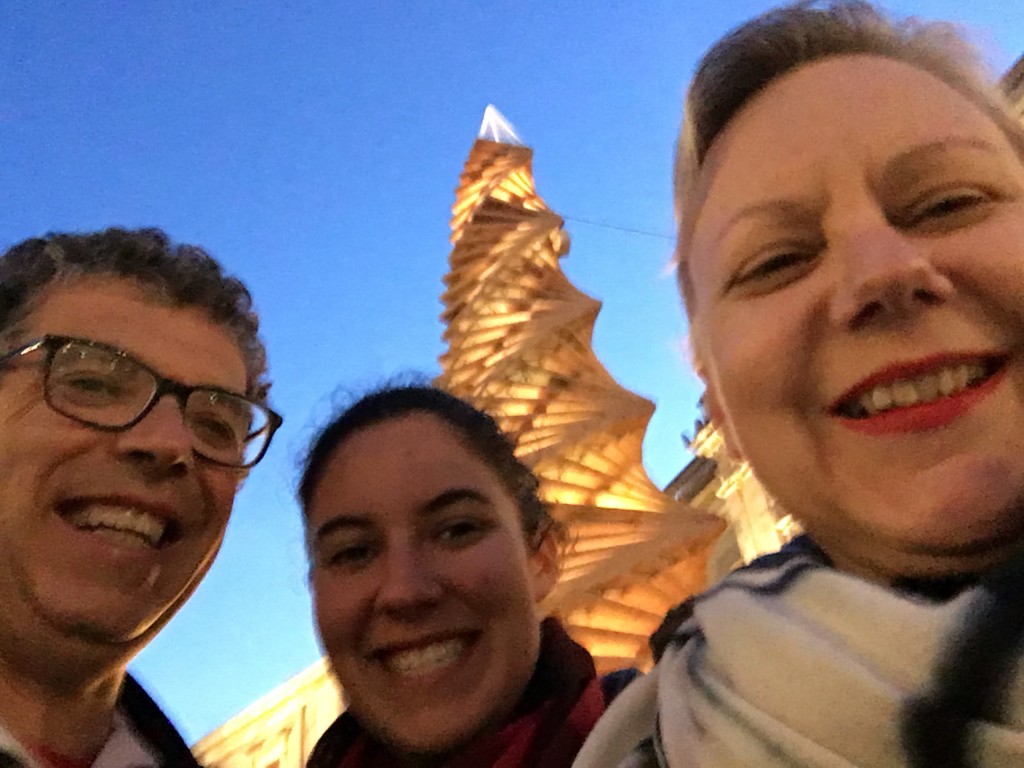 Just as our Christmas Days at home have been, our day started slowly with Panettone. It Is normally our chance to catch up with our children before they head off to their other events. Although there were only three of us this year, we didn't miss the opportunity in Italy – coffee, panettone, nutella and mascarpone.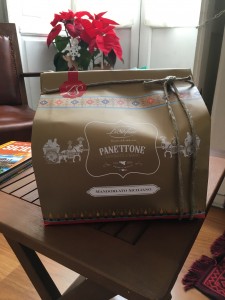 A walk around Ortigia before lunch provided an opportunity to take in what finally seemed to be the Christmas spirit. The shops were closed but there were many bars open where families congregated for coffee. There were also the usual market stalls around the Temple of Apollo selling clothes, ceramics, mobile phone covers (I'm not sure what the fascination with mobile phone covers in Italy is?)etc. We walked upto the Duomo where a Christmas service was underway. We stayed for a short time.
Our lunch was at The Grand Hotel Ortigia. We picked this location as we had stayed there in 2008. It was an excellent choice. Local food and wines with excellent service. The restaurant had a mix of tourists such as the theee of us and locals. Situated on the roof of the hotel we had panoramic views of the harbiur making for a very pleasant way to spend Christmas lunch.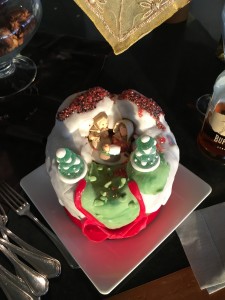 As it seems with Christmas Dinner across the world we rolled out of The Grand Ortigia late in the afternoon, wondering if we would ever need to eat again!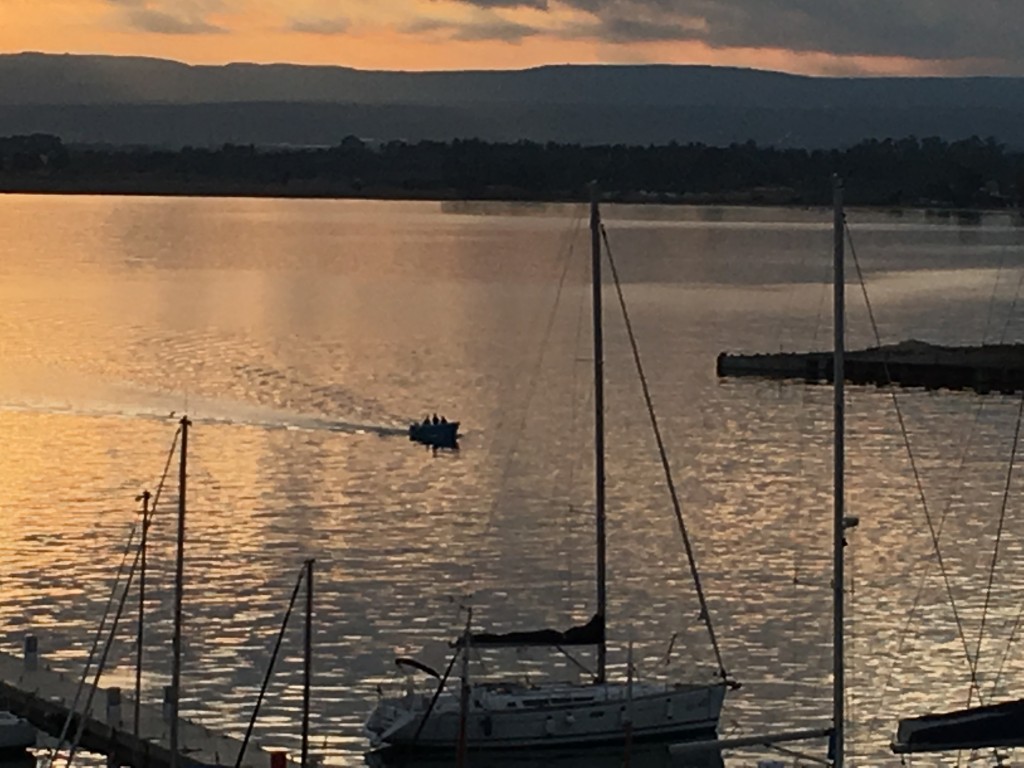 Post title took inspiration from the opening line from John Lennon's Happy Christmas (War is Over) – Earworm