Our daughter suggested it would be nice to go out for breakfast today and suggested Chianti. Great idea. Lovely breakfast and then onto a day of organising before the late afternoon flight.
A trip to Rundle Mall to buy some last minute stuff. The trip isn't complete without a couple of songs from our famous flute player.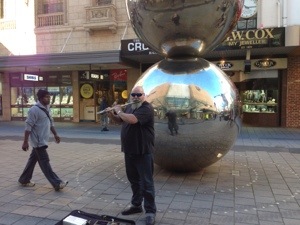 After a quick gym session, its home for a last check to see we have packed everything. I wonder what we've forgotten? Then off to the airport after a few laughs about organising the keys and car park passes for the children. It's late afternoon so the lounge was busy but relaxing although for some reason the wifi wasn't working.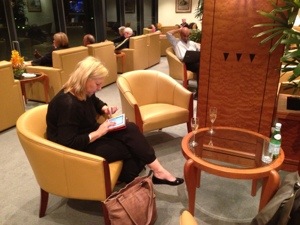 A quick flight in one of Qantas's new 767s and we arrived in Melbourne. Through Customs which took a while. We were so early the flight wasn't on the system! Once we were through Customs we were ready for a 6 hour wait for the flight to Dubai. at least we have access to the Emirates Lounge.
When we arrived at the Lounge it was pretty full however by 9.30 it was empty ie we are the only ones here!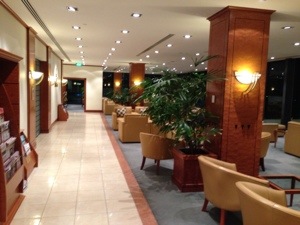 The great news is that I can with the Tour on my ipad while Kathy reads her book. Not all bad!