Whilst we loved our few days in Vienna we looked forward to our next city Prague. We had heard so many positives about it that we happily boarded our train bound for Prague with very fond memories of our first and hopefully not last visit to Vienna.
The train ride provided Four hours to do some reading about Prague, rework my next article for The Adelaide Review, and do a little catch up on work ( yes I know it's holidays).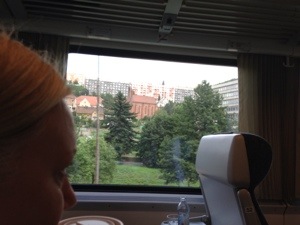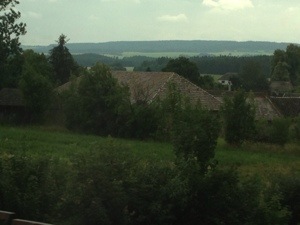 The train journey was enjoyable
with plenty to see out of the window. Through Austria fields with Sunflowers and wheat /barley and then the Czech border and a more austere feel. Appartment blocks and abandoned factories along the track as well as the usual graffiti.
That said outside the towns the country side is so green and lush, really gorgeous by contrast.
After the best part of 5 hours we were in Prague. Warned of the scams cabbies pull we asked about the fare to our hotel about 2 kms away. At the quoted fee of €25 we decided to take the 10 minute walk. By contrast our cab fare in Vienna which was about a 20 minute ride was €20!
All that meant a short walk to our fabulous hotel, Residence Agnes, in the Josefov, Jewish Quarter. An opportunity to take in some of the sights and experience the cobbled streets as we wheeled our luggage along.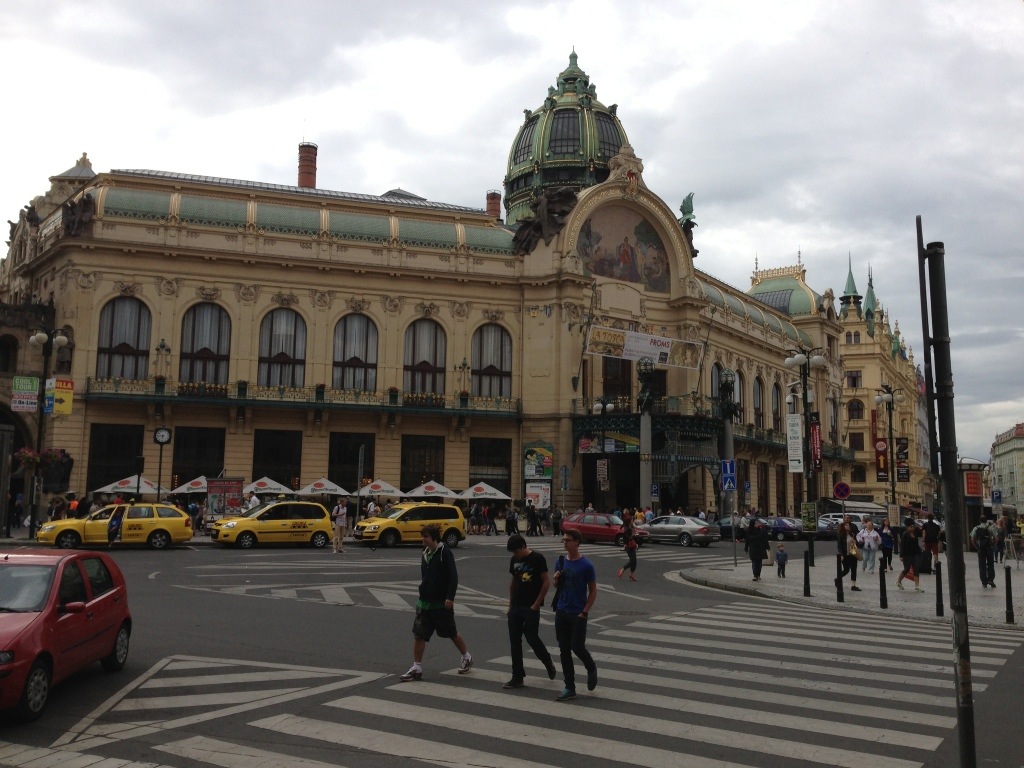 After a week of heat we arrived in Prague with a chill in the air and vindication for packing a jumper!
It was also quickly evident that every tourist in Europe is in Prague with us. I had thought there were lots of tourists in Rome but that was nothing when compared to Prague, as these photos of the Harles Bridge and Astronomical Clock show.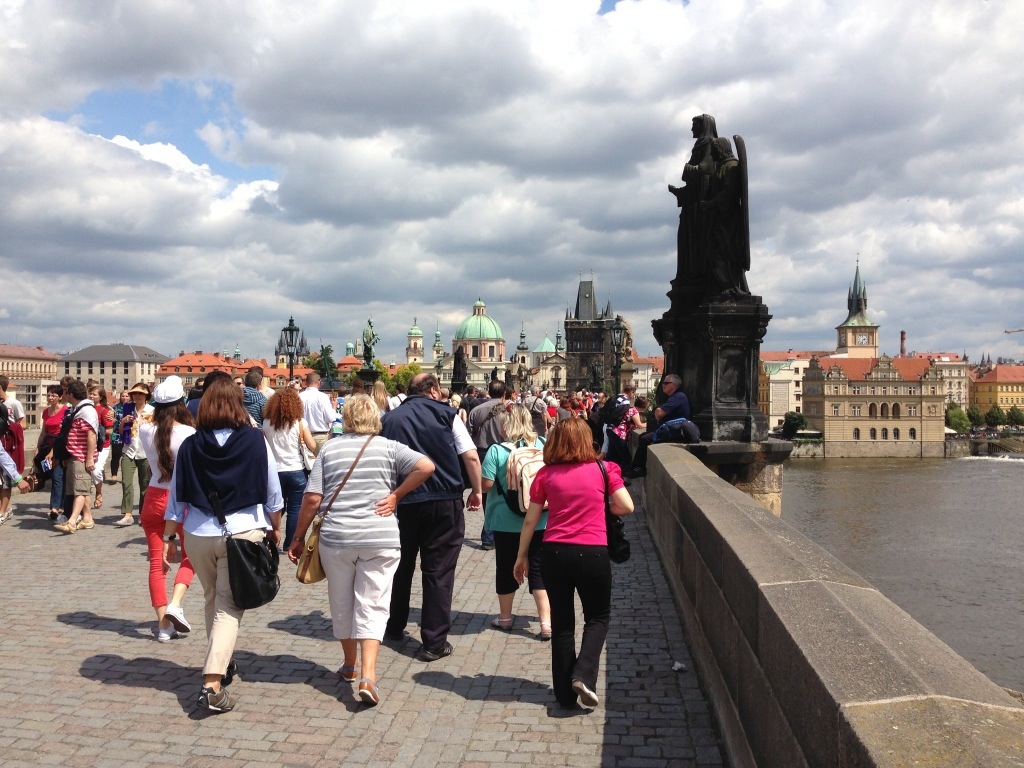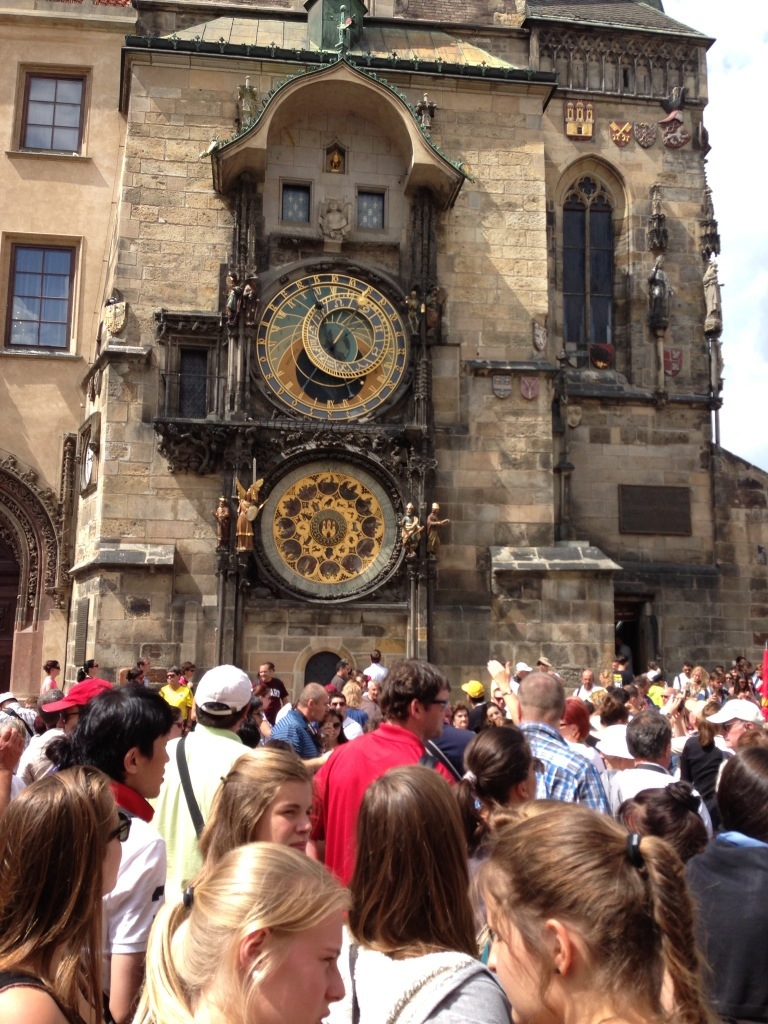 Even at 9.30 in the morning there was a traffic jam getting to the castle. A truly impressive complex. We took the short tour option being fully overloaded on collected treasure and art father Munich and Vienna.
St Vitus cathedral dominates the entry to the castle precinct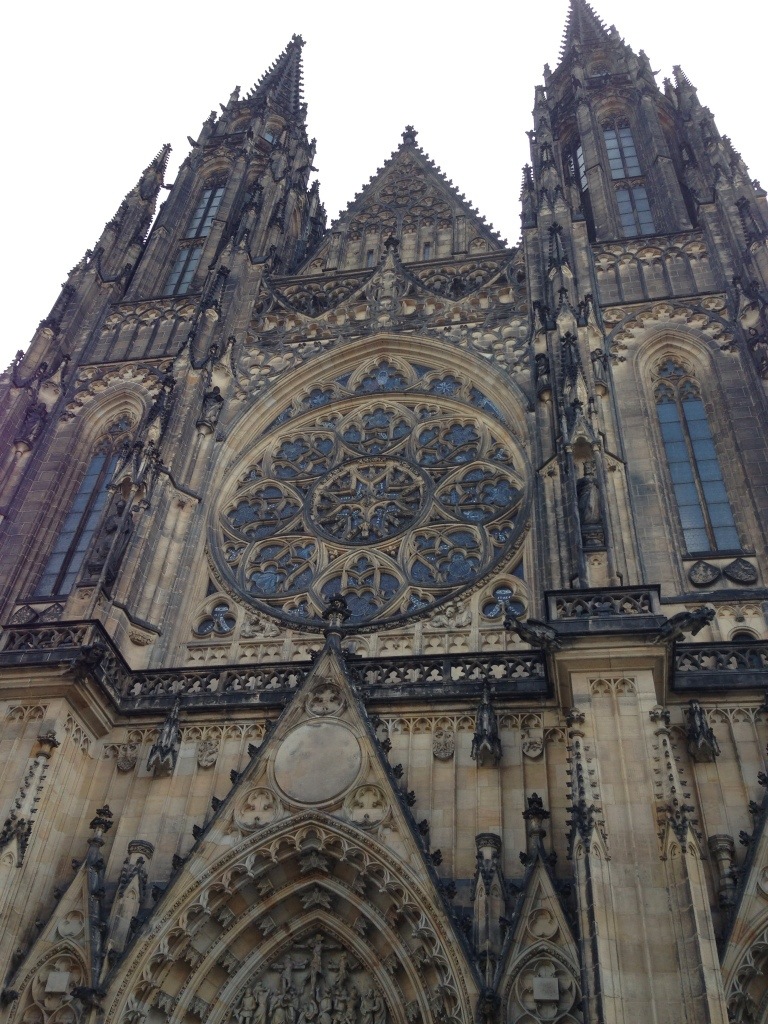 with St George's Basilica also impressive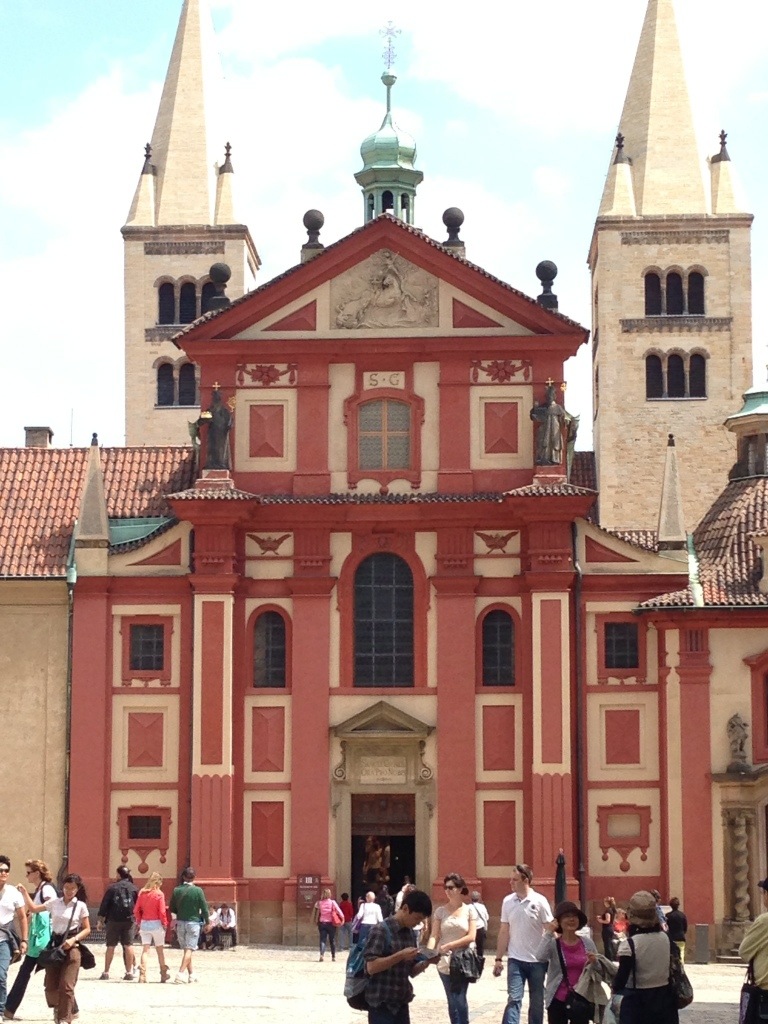 however the changing of the guard takes the cake!
A tradition dating all the way bak to March 1990 when Vaclav Havel, the Czech Republic's President, commissioned a native Czech costume designer from the film Amadeus to design new guard uniforms. To go with the new uniforms he also established a guard changing ceremony on the hour with the most impressive at noon. The fact that the ceremony was invented less than 25 years ago makes it all the more impressive in a fun way! Definitely worth the look.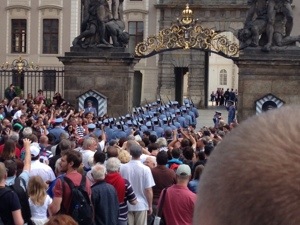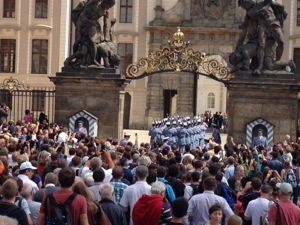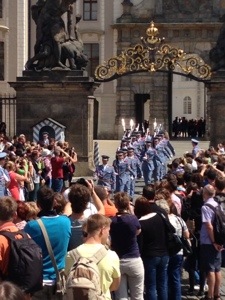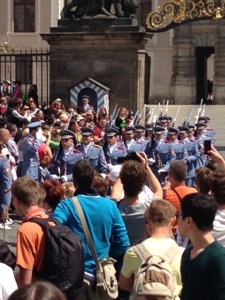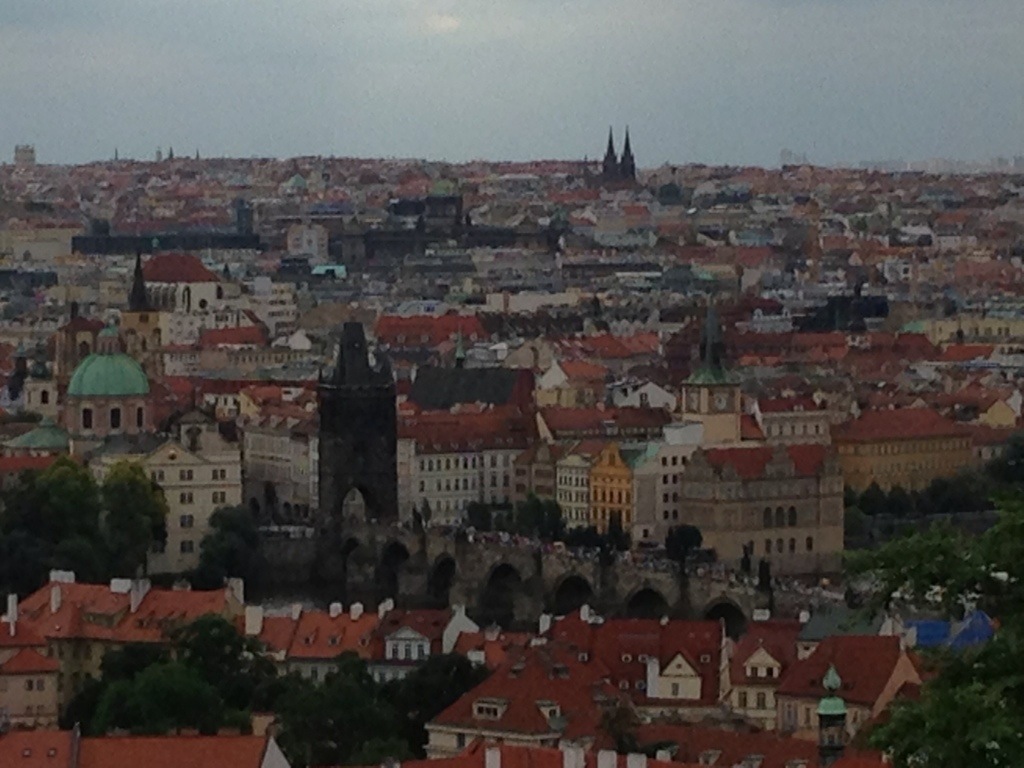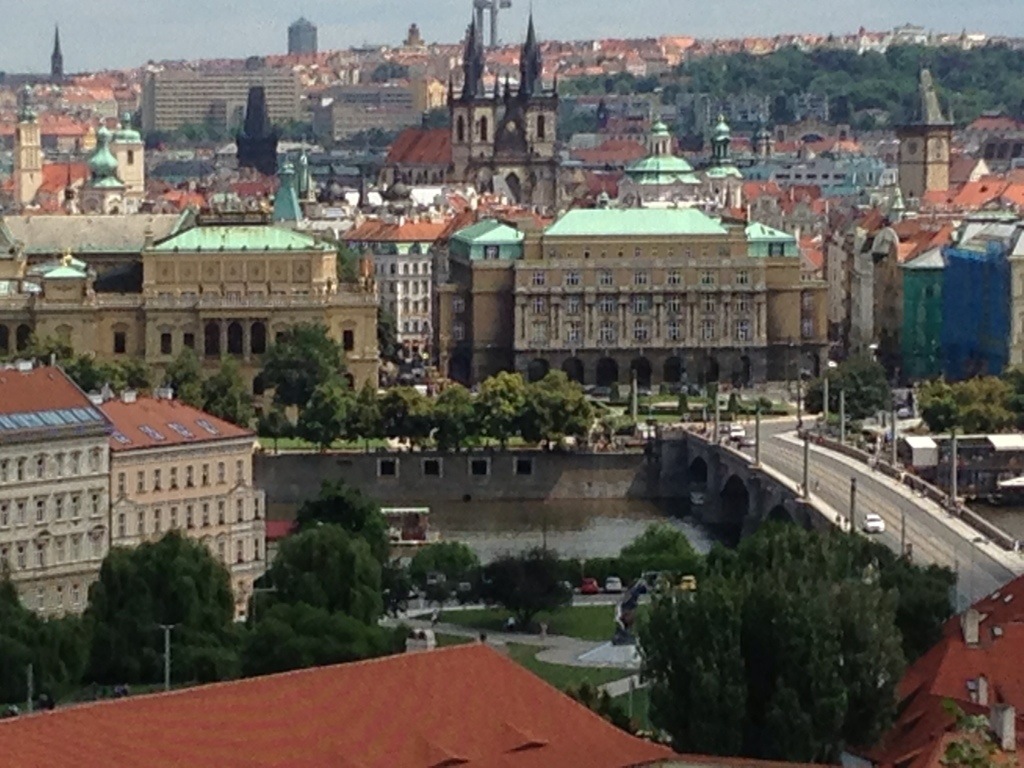 The views from the castle were amazing as are the size of the meals!