In the words of the British Band Ultravox, "Oh Vienna". What a breathtaking city.
We arrived by train. Four or so hours from Munich, just sit back and enjoy the scenery whizz by.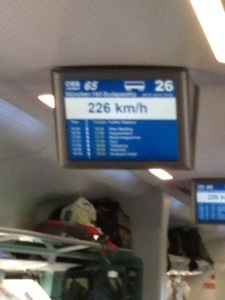 Whether it was the fact that we had been without our luggage for a for a few days, I am not sure but I found a weird fascination with the amount of luggage everyone has including ourselves.
I was asking myself important questions like
– could we have got by just with carry on?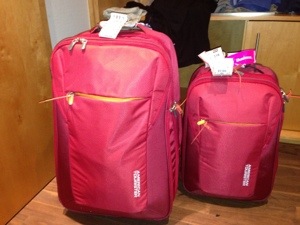 Given how warm the weather has been our jumpers and warm clothes seem of doubtful value, however we still have a few days in Scotland and London before returning home. Still with only one medium bag and a small bag we are traveling fairly light, especially when compared to many of our fellow train travelers.
We were seated at the back of the carriage so could watch everyone get on and off or more particularly watch them struggle with massive and multiple numbers of bags! One poor young lady was assisting her parents – they seemed to be traveling with their life's belongings!
Our time in Vienna has been fantastic with blue skies and temperatures in the 25C to 30C. Certainly much better than at home!
Whether wandering the streets or visiting the sites it's been amazing!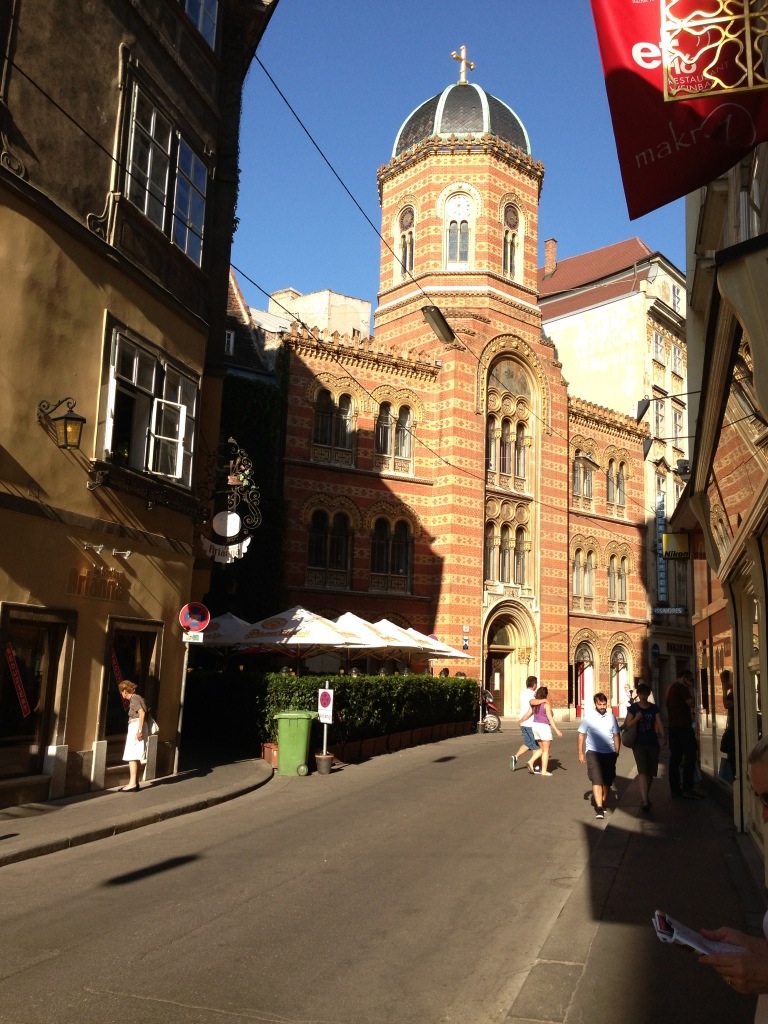 St Stephan's Church is the Old City's centre point with good reason!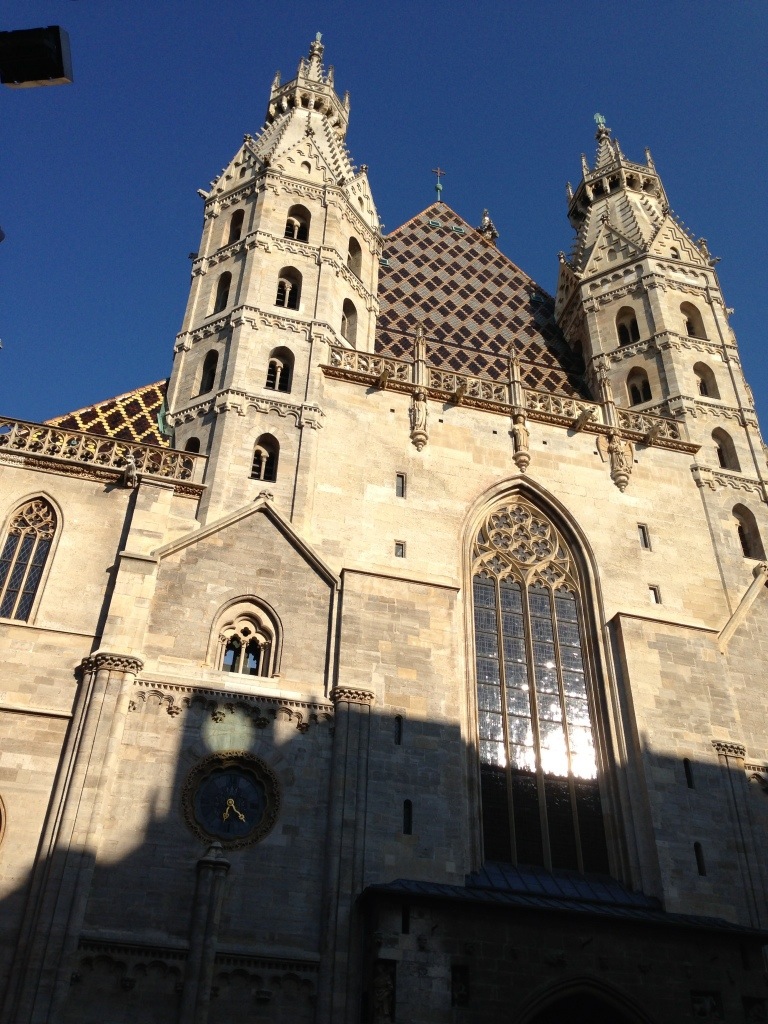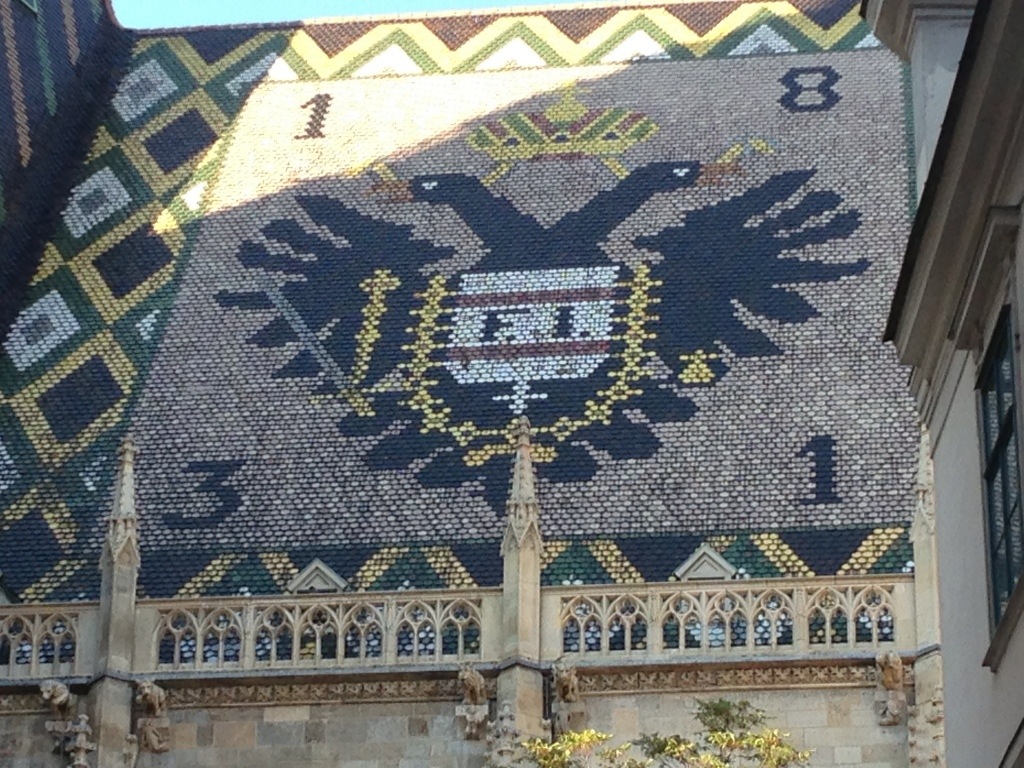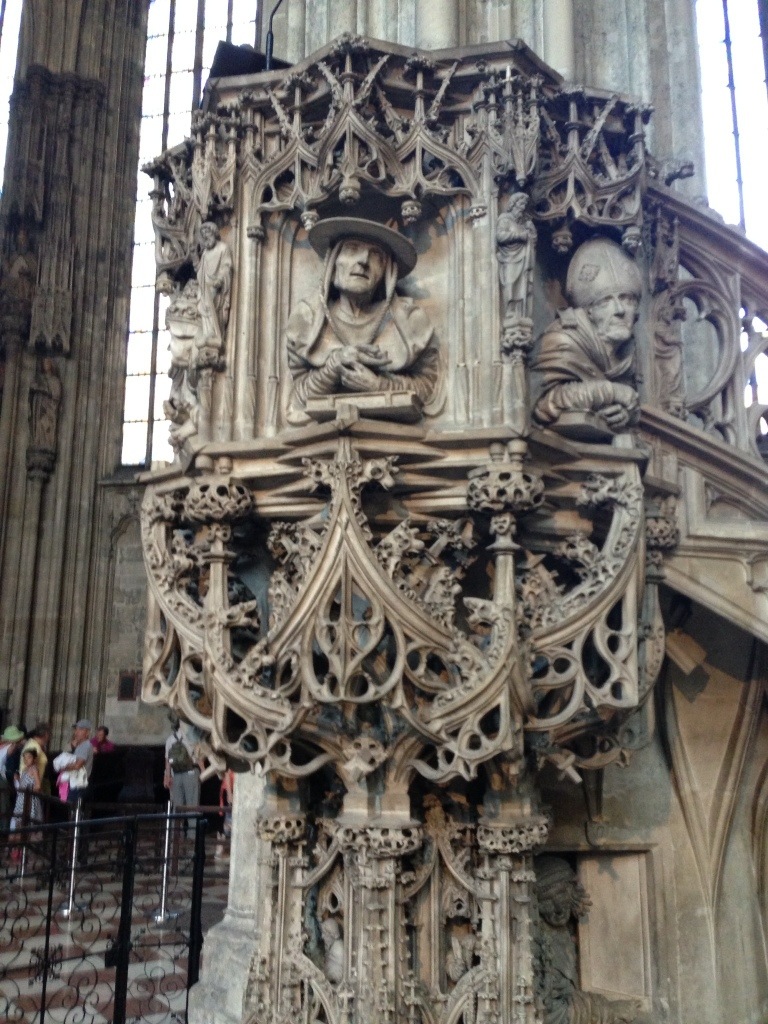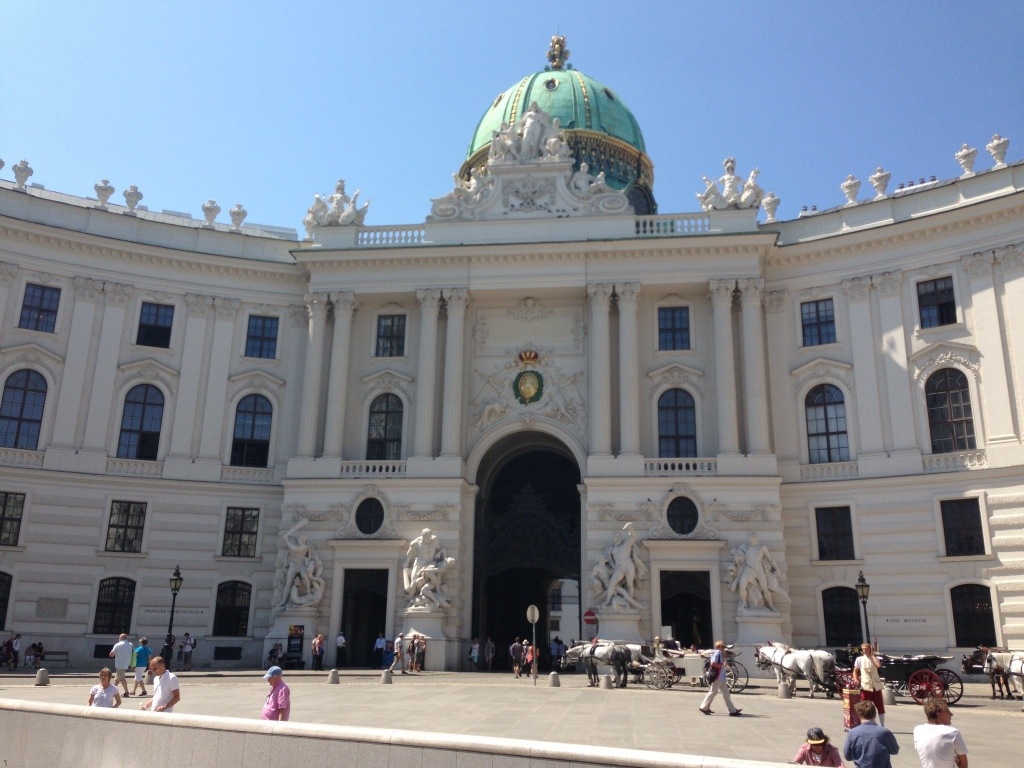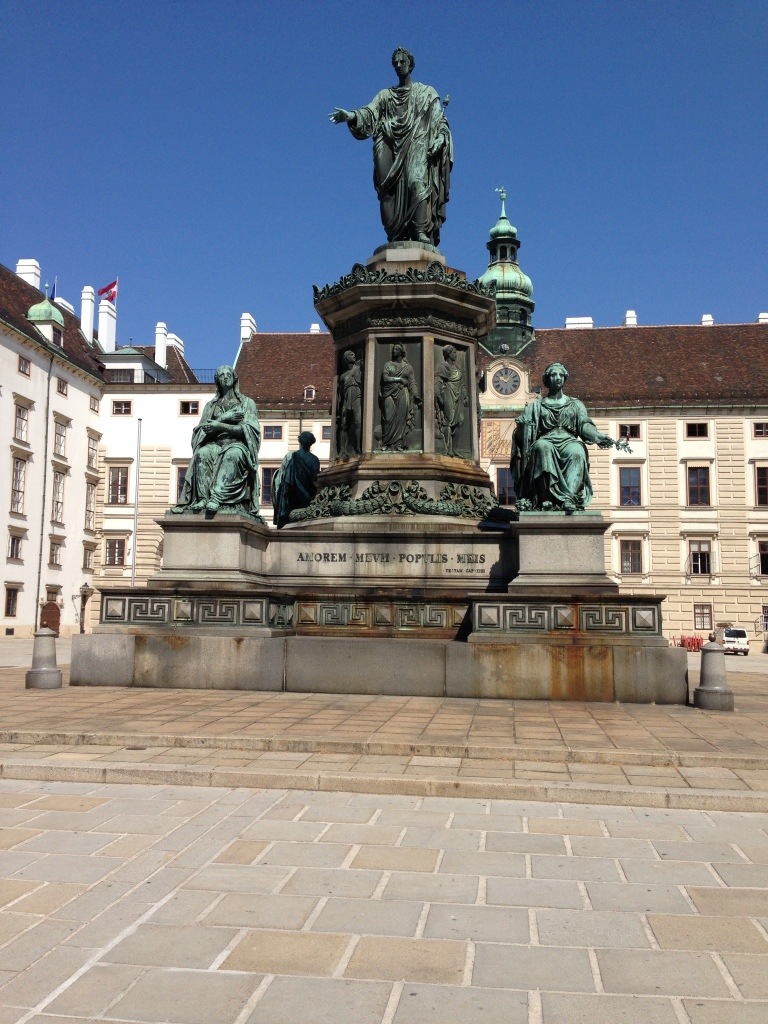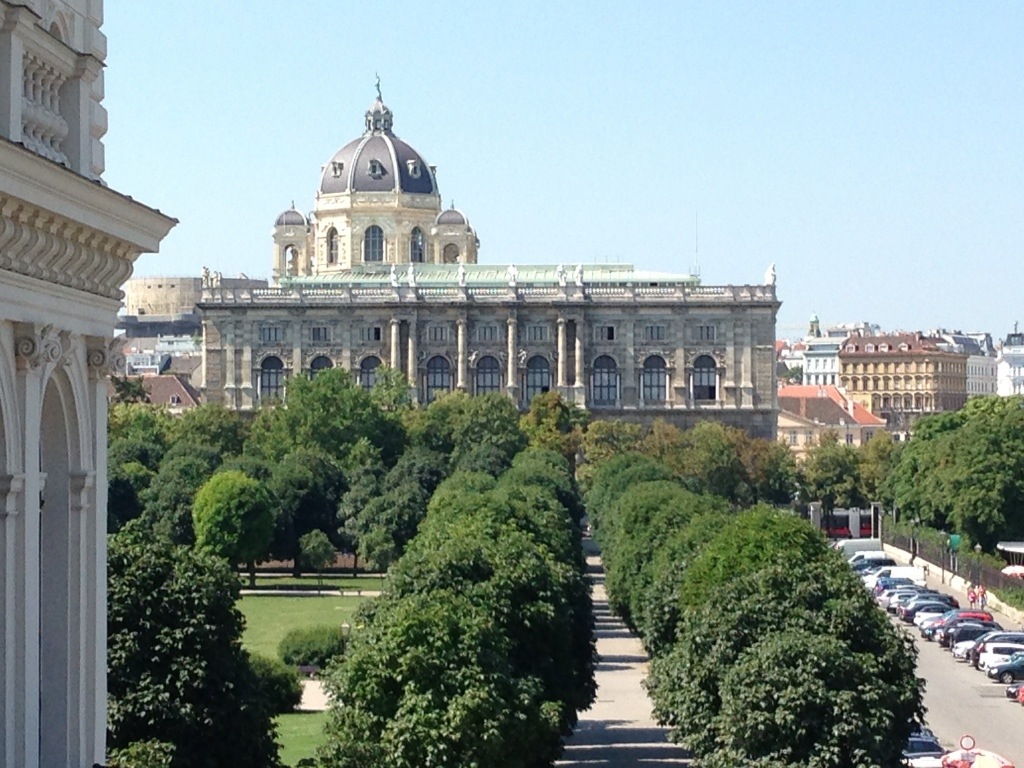 The Hofborg Palace, the Kunsthistorisches Museum, the Spanish Riding School were all excellent however each came at a price. My wallet has certainly taken a pounding!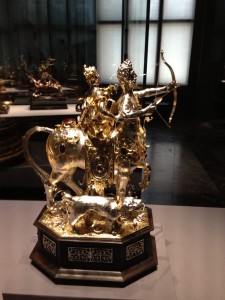 !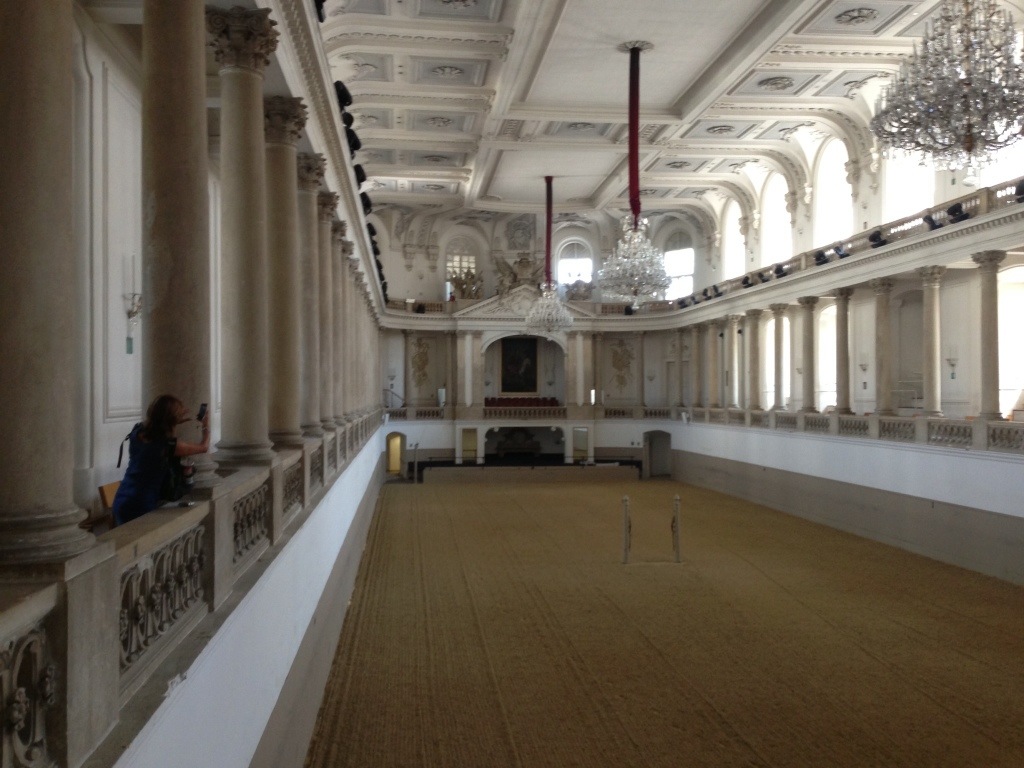 It was very enlightening to find that I am the right height to be a Lipizzaner Rider. But for my age and inability to ride I could have had a new career! Not sure that this was really in my thoughts when reading Herminia Ibarra's "Working Identities" book!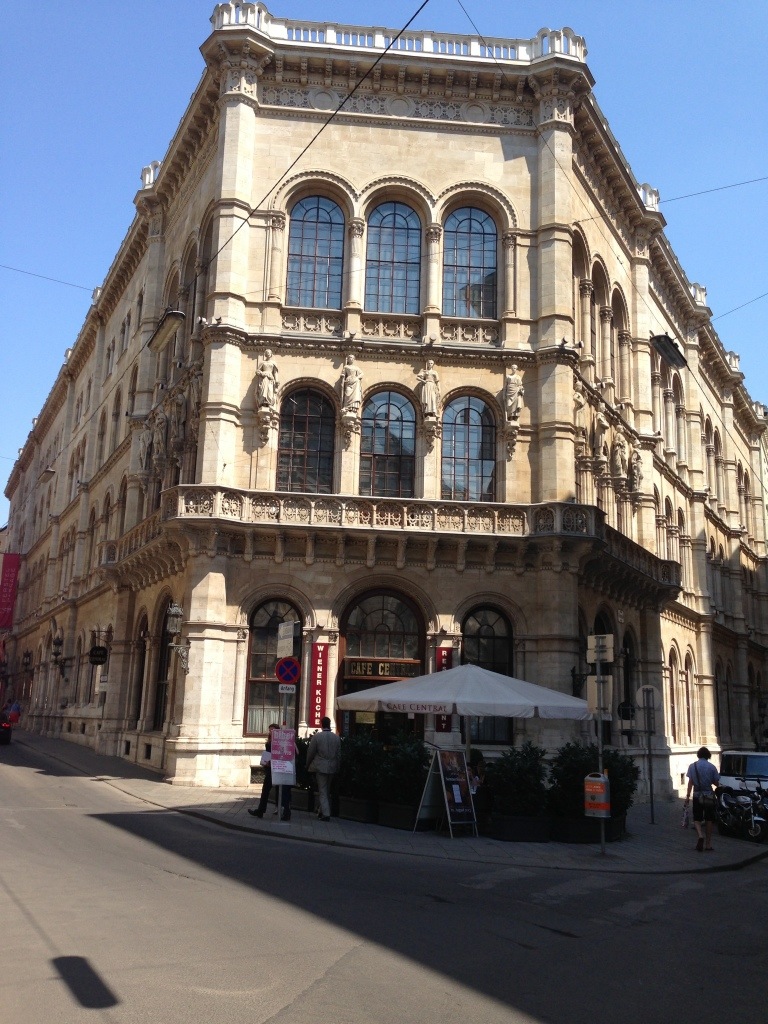 We have also continued our habit of visiting cafes. Not hard to do in Vienna! We visited Cafe Centrale (pictured above) for one of their specials – Espresso with Cream and Apricot Liqueor.
We have also visited Cafe Griensteidl and the Cafe-Restaurant Diglas and as a last stop before leaving Hass & Hass in Stephansplatz for a Ceylon Tea.
Our stay in Vienna was made even better by the fabulous staff at the Hollmann Beletage. Nothing has been too much trouble for them to arrange.
The hotel itself is really cool. Modern rooms and lots if space to sit and muse over what to do, reflect on what you've done or just relax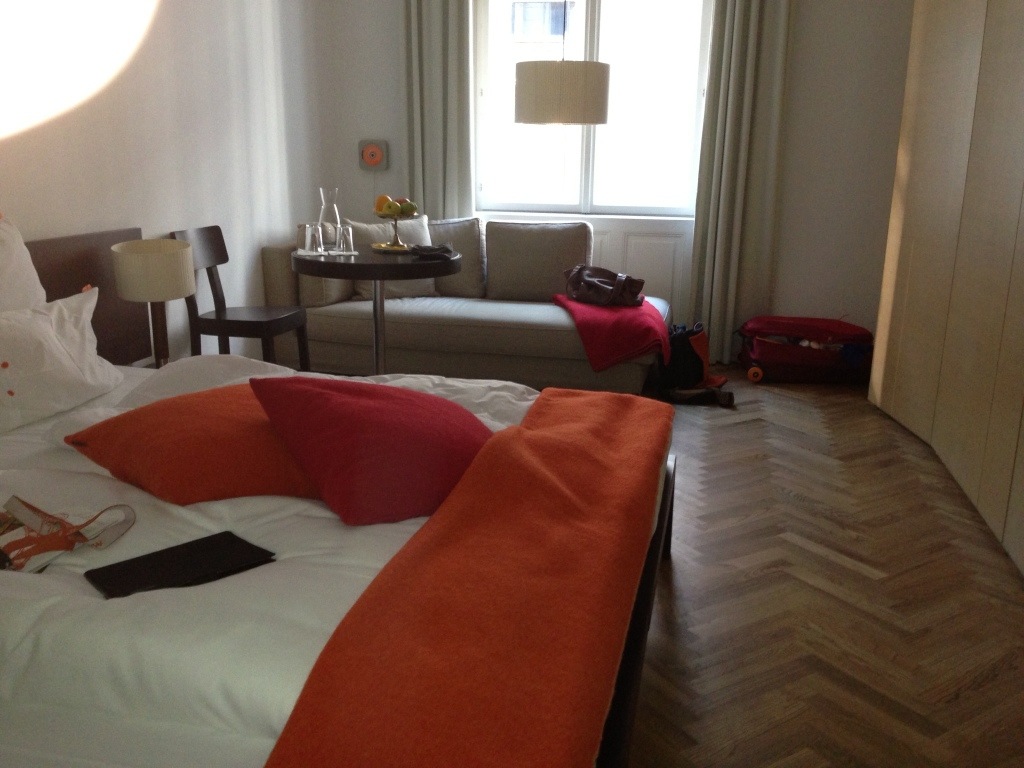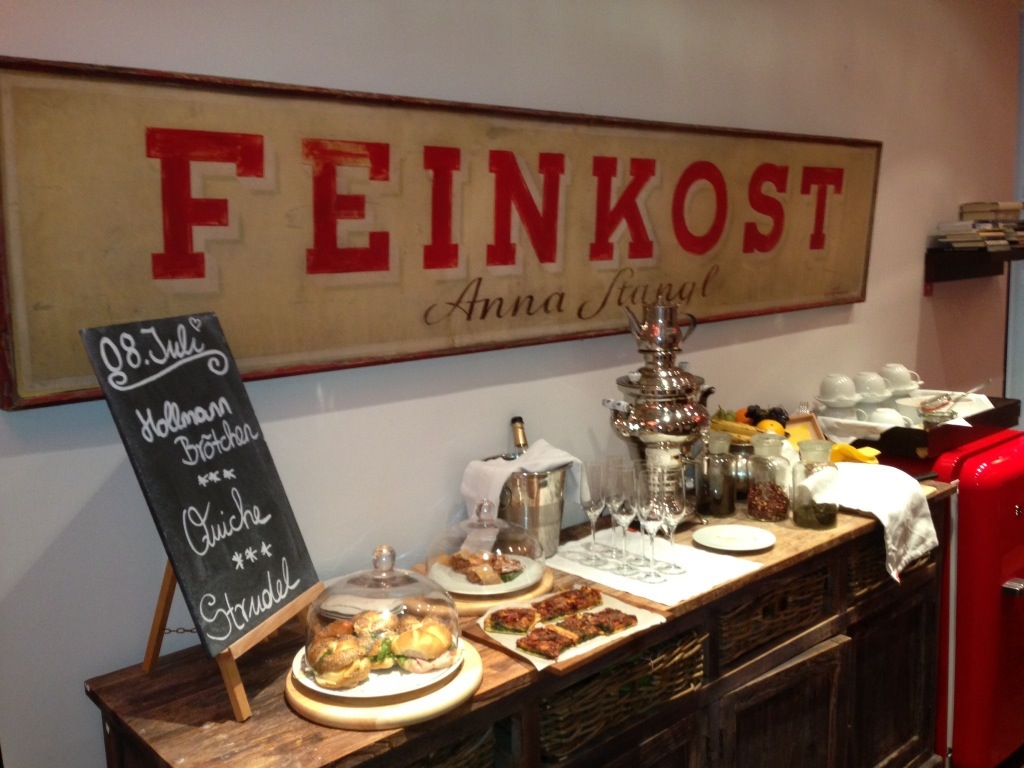 Wikipedia describes Vienna as one of the world's most livable cities. Our few days here only confirms that.