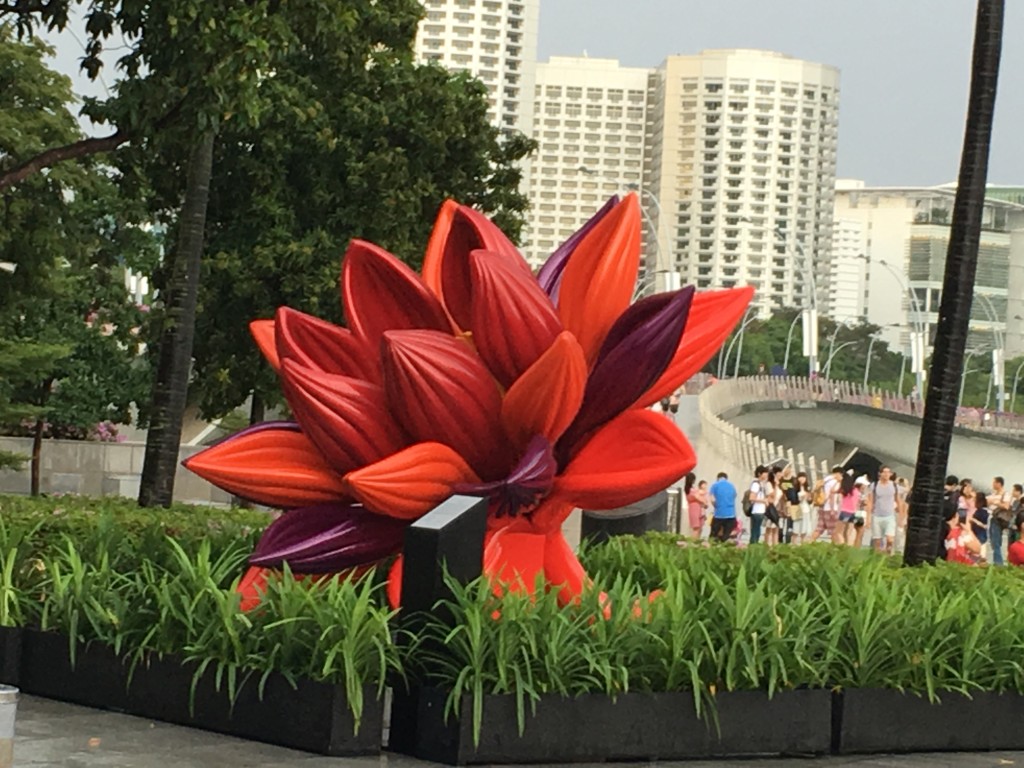 Sitting in the Qantas Lounge in Singapore meant that our  "3 months in Italy" was all but over.
Singapore was the bookend to our travels. Just on three months ago we arrived in Singapore as a stopover with our "3 months in Italy" ahead of us. Now sitting in Changi Airport, Singapore we are just about home.
With a few thousand photos in the Cloud, many half written posts I realize how much we have seen and how much there is to reflect on. I plan to not let our time away be quickly forgotten, adopting the rule of thinking about at least one thing that we saw, did or felt each day for as long as I can after we get home. I'm sure that will mean many more posts.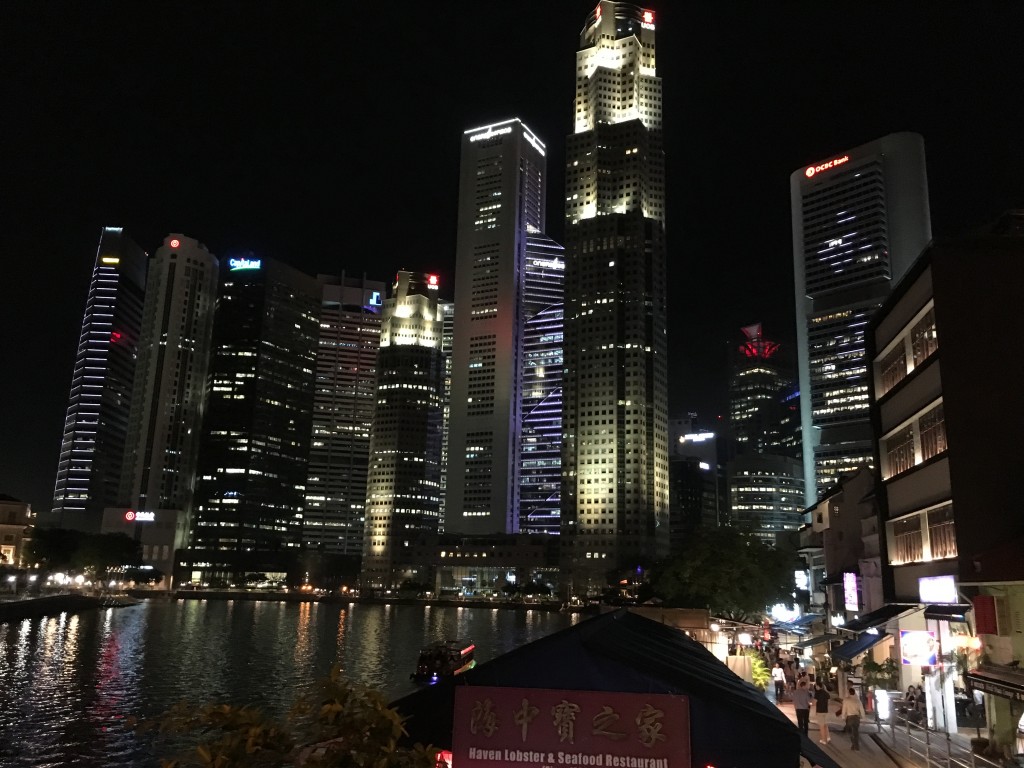 Singapore is pretty much everything Italy isn't and provides a circuit breaker for our return to Australia.
Singapore is modern and moves at pace. It's people seem proud of what they have achieved, never better emphasised than by the patriotic way our taxi driver described with pride the new sports stadium and the plans to upgrade Changi Airport as he drove us to the airport.
Singapore is architecturally interesting buildings with a modern skyline that towers over you.
There are also large areas of open space to walk or sit, quite incredible for such a small island .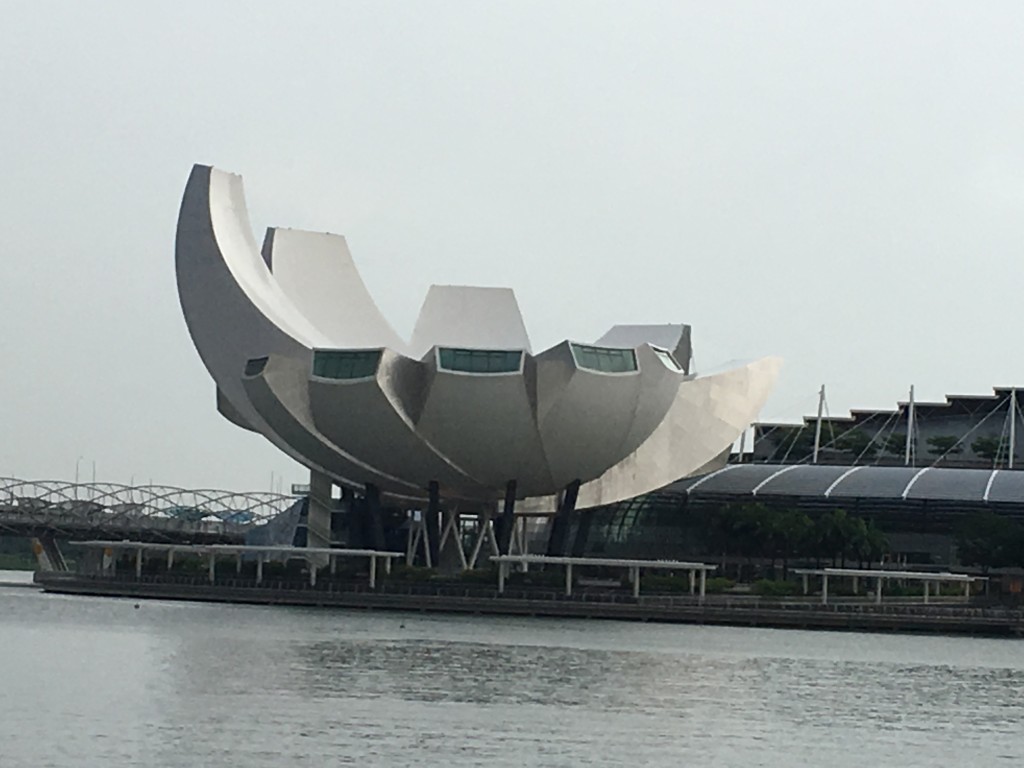 Whilst Singapore shows off its modernness, it also has a history: settled in the 2nd Century,  a British colony, part of Malaysia. Its history seems very much to be a building block for its future. It's colonial past is celebrated, while Singapore firmly acknowledges its success and modernization since independence. It's a country that seems determined to keep moving forward, a stark contrast to what we had often experienced in our time in Italy where inertia seemed all to evident.
Singapore is about commerce. The World Bank has rated it more than once as the easiest place in the world to do business which based on our observation and discussions with Italian locals is not be an honour that Italy is likely to receive any time soon.
Singapore has an Internet that works. So often over the last three months wifi and Internet connections have been patchy. Discussions with our Airbnb hosts, hoteliers and others about the Internet in Italy has often been met with a shrug of the shoulders and "It's Italy".
Singapore with good reason enjoys a reputation as a shopping capital. For the window shopper it's heaven. For those with money the opportunity to part with cash is easy. How many Prada, Loius Vuitton or Tiffany stores do you need in one street? In Singapore, the high priced branded shops are as prevalent as churches in Italy! It's glitzy and in your face. That said, there were plenty of my favourite, Uniqlo stores.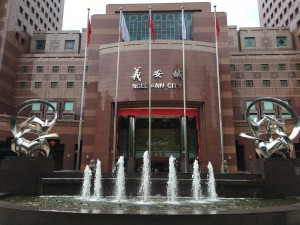 Singapore is expensive . We had to laugh at a current Singtel ad that makes light of this, suggesting that Singaporeans pride themselves in being "Number One" at everything including being the most expensive place to live in the world.
Singapore rates as one of the great food destinations of the world, however our time in Sicily and the South of Italy has spoilt us. Sure, after the best part of three months with only a choice of Italian style food  the enormous variety, spices and crunchy style of Singaporean food was appealing but we'd been spoilt –  Southern Italy wins hands down!
We of course visited Raffels Hotel for a Singapore Sling which these days could easily be renamed "Singapore Slug".  By the time you add Service and GST the "++" you see on all menus two cocktails came in at close to S$75, about 10 times more than a couple of cocktails at Cortile Verga in Ortigia and at least double that of cocktails on the deck at age Galle Face Hotel. For me I'd take Cortile Verga or the Galle Face Hotel anytime in preference to Raffels which while it's on the "must dos" is pretty much a tourist trap these days.
Singapore is stunning with its impressive skyline, intersting street art and public parks all of which are spotless with not a blade of grass or flower out of place. Singapore is easy to get around with an efficient MRT. It's a friendly and appealing place.
Singapore is a great place to spend a couple of days but Italy is a great place to spend a few months!