Continuing with a desire to expand our horizons away from the heart of The Eternal City we decided to "Do as the Romans Do" and go to Frascati for the day, or more particularly for lunch.
Frascati is a small town located about 30 minutes by train from Rome. It is a favourite amongst the inhabitants of Rome to get away from the heat in summer or for an evening meal. Judging by the number of teenagers that shared our train ride it's also a favourite place to get away from your parents on a Saturday afternoon.
After a late breakfast we caught the metro to Rome Termani and decided to walk around the up and coming Monti district which is located near the station.
Making us acutely aware of how much the world had changed in recent months each metro station had members of the army inside with hands on their machine guns. I'm pretty sure that they are not there to stop fare evaders!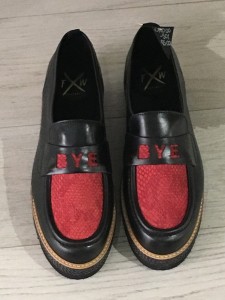 Monti was once a poor area but is now quite trendy. Just the place for people like us. There are new modern bars and coffee shops and for the first time in months we saw food that was not just Italian . I saw a coupe fo Indian Restaurants and had instant cravings! Monti is also home to sone very trendy boutiques that immediately caught my favourite person's eye as well as my daughter's back in Australia with the benefit of WhatsApp.
There was lots of browsing in the boutiques but no purchasing.
As we walked back toward the train station we also visited  San Pietro in Vincoli and the enormous Santa Maria Maggiore where there were not only members of the army on hand but there was a bag scan at the entrance. Both churches are quite special.  San Pietro in Vicoli is famous for  Michelangelo's Statue of Moses and also because it is said that the chains at the altar are those used to hold St Peter. Beggars and touts are a usual part of any walk, particularly around churches, however at St Pietro in Vicole there were signs about entrance being free to avoid one of the scams of people with their hand out as you walk in.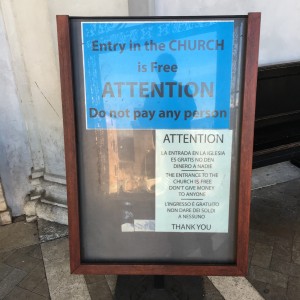 In Santa Maria Maggiore there is a quite haunting picture entitled God's eye  – I looked for more information about the painting have had no luck.
After a walk around Monti it was a short walk to Termani and onto the train for the ride to Frascati. As this is place for the locals it was no real surprise that there was little guidance for the tourist beyond a small map that didn't even say "You are here". As we puzzled over the map we were joined by the only other tourists on the train who like us were at a loss of where we were and where to go!
Give Frascati is famous for its views back to Rome we thought climbing the stairs would be good idea. Once there we had views of Rome and then up the stunning Villa Aldobrandini and its gardens. It remains in private hands so walking through its gardens seems not to be possible although I have seen a number of posts of people who have.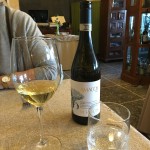 Still, as our purpose was to go to Frascati for lunch we set out to find a nice place to eat and some of the region's famous white wine. My favourite person suggested Belvedere dal 1933 based both on its name (implying it would have great views) and some glowing Trip Advisor Reviews. Boy did we luck in! This was the best meal of our nearly 3 months in Italy. It was a little cold to sit outside and look out over Rome so we sat inside and were treated to Rolls Royce service and food at a very reasonable price.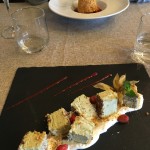 After lunch we did just as we understood we should and took a walk around the town admiring the view back to Rome and then walked into the main square to see it filed with families. Its Carnivale time and it seems that this means the children get dressed up in costume – our favourite was the little boy who had sat next to us at lunch in his Captain America outfit.
From there we walked through the public gardens at the foot of Villa Aldobrandini and back to the train for the trip back to Rome. Another successful venture out and about had been achieved and showed that a great day in Rome isn't always about seeing some marvel from antiquity.