One Love of slow travel is being able to frequent the local market.  That means not just a walk through the local market as you take in the sights but the opportunity to visit and revisit a market that overtime becomes your local.
Our time in Sicily gave us the chance to visit the Origia Market on an almost daily basis for nearly 7 weeks. The market is nestled between the Temple of Apollo and the sea. By  the Temple of Apollo  vendors have stalls selling ceramics, belts and clothes and then a turn to the left and you have a wonderful choice of fruit, vegetables, bread, fish, meat and cheeses.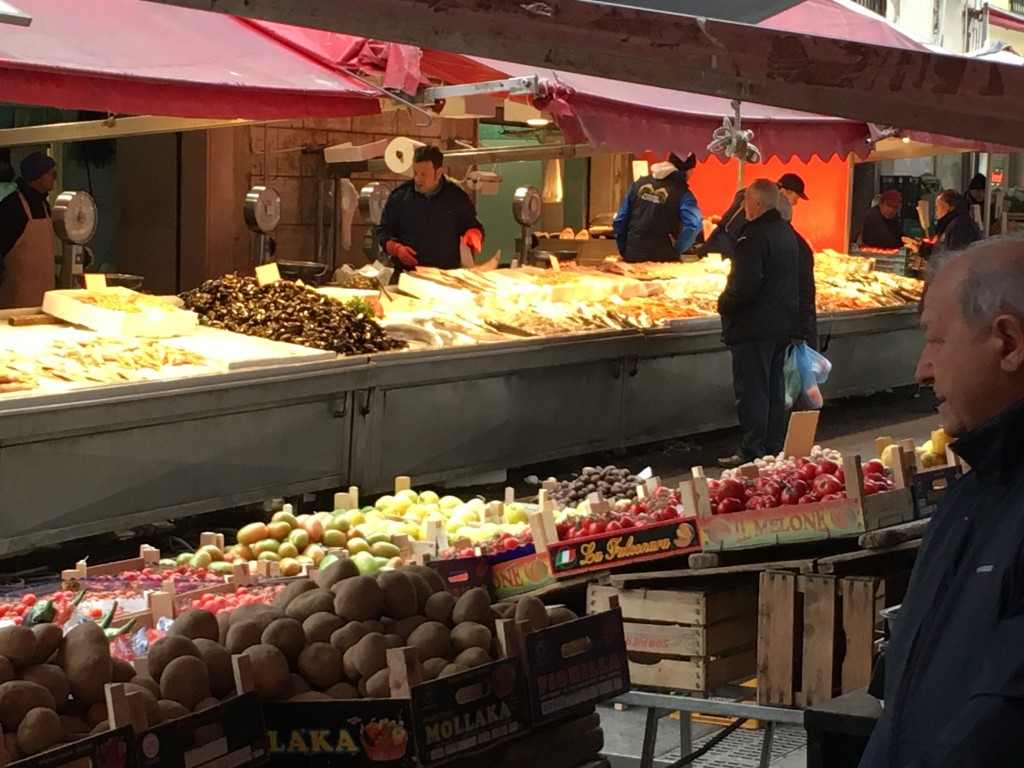 On Day One there was no doubt we were  "ripped off". We were the tourists with very limited Italian (and no Sicilian) and as such fair game. However as the days and weeks passed we became regulars making our purchases of fruit, vegetables, cheeses, bread and meats. We built up relationships with many of the vendors,  with a botched greeting, appalling attempts to describe what we wanted in Italian that regularly had vendors and ourselves in stiches! We found "Questo", "Quello", pointing and English worked best.
The Ortigia market is seasonal. This meant that arriving in early December we were able to purchase grapes, and cactus fruit and delightful small pears, however as the weeks passed these disappeared to be replaced by larger pears,  strawberries and many new vegetables including artichokes which the Sicilians cook better than anyone. There was always a supply of citrus and tomatoes and it never once burnt a hole in your pocket, even on day One!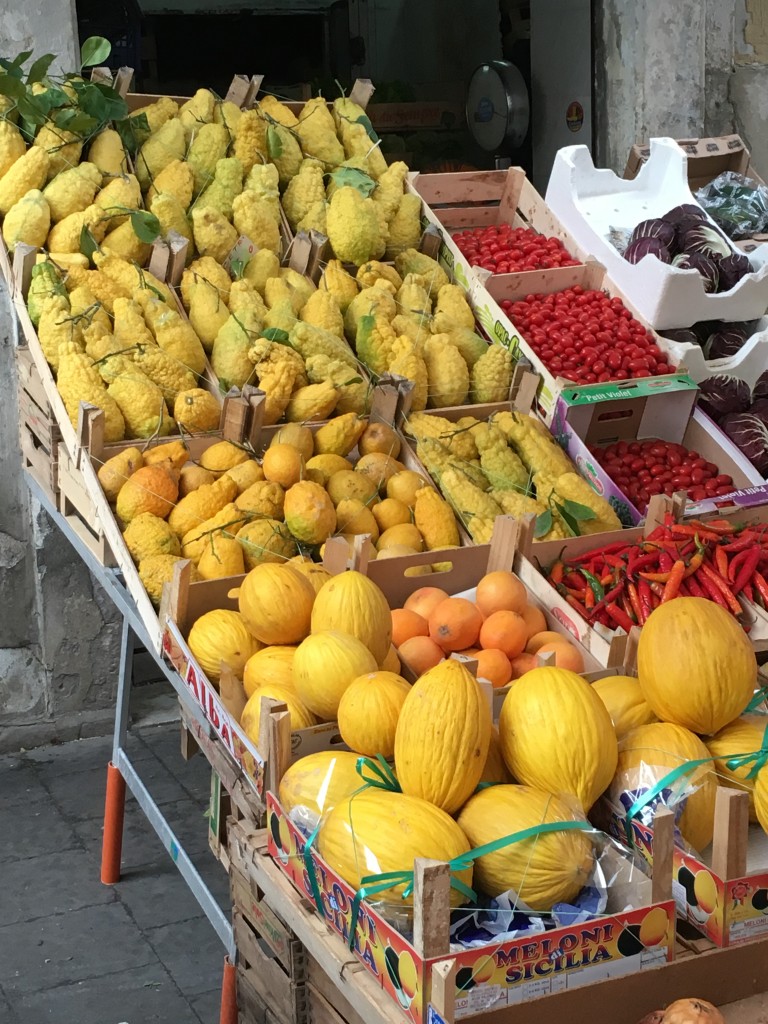 The choice of tomatoes was incredible. One of the street vendors just sold tomatoes and it was no surprise as to why as his were simply the best.
The middle of the market is dominated by fish, freshly caught and often still alive. While we didn't purchase any to cook at home we certainly had fish regularly at the local restaurants. The octopus salad from L'Isoletta opposite the fish vendors is not to be missed.
Our almost daily visit to Caseficio Borderi for freshly made ricotto, mozzarella, pecorino, prosciutto, a glass of wine or sample while waiting was my highlight. Owned by a local family, we were made so welcome as are all of the customers. The panini is world famous (just look on Trip Advisor if you don't believe me!) but for us it was the freshly made ricotto with a clove of garlic, oregano and olive oil that was the pick. Whether making our regular purchase for meals at home or their market platter I think  we were always looking for a reason to go back.  What a joy that a seven week stay in Siracusa made that easy.
Slow travel offers so many opportunities to immerse yourself in the place you are visiting and there is no better way to do that than buy visiting the local market, getting to know the vendors and reveling in the fresh produce not just once but over and over again.