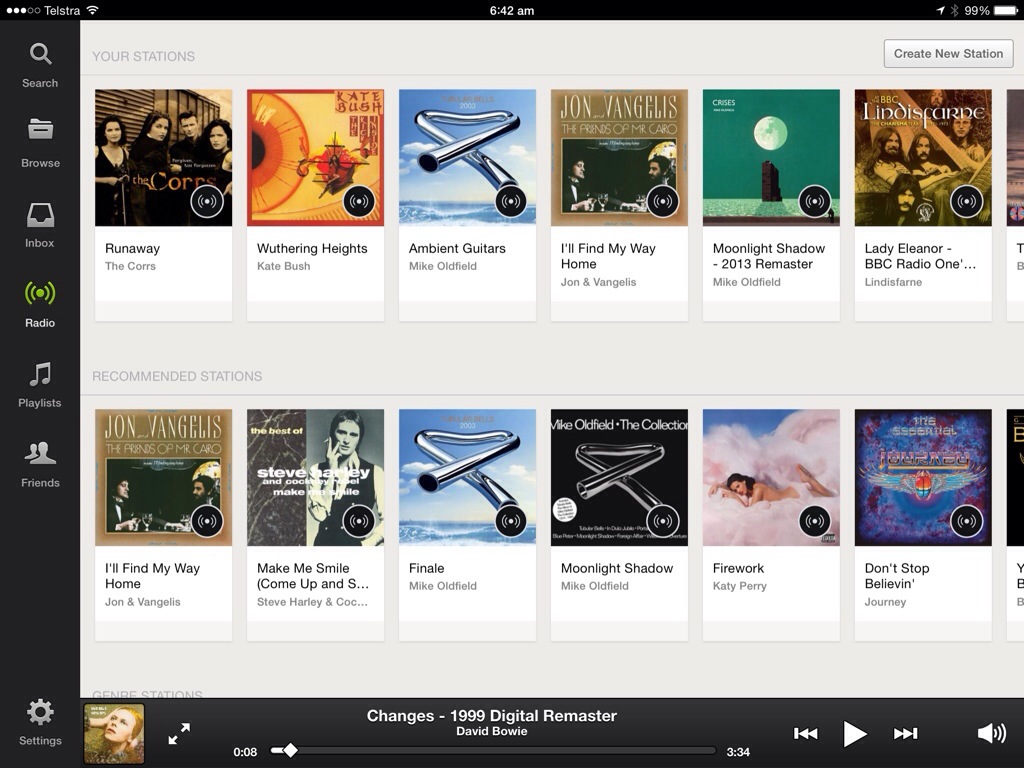 I was wondering what to write about and was taken by this challenge –last five songs on your Spotify playlist.
This week it's been Spotify Radio Playlists. It's an easy way to listen to music in a theme. I have always loved the Corrs, great harmonies. Kate Bush's Wuthering Heights from her debut album, The Kick Inside, one of the great albums of all time.
Tubular Bells was such an amazing album when it was released and for the last week I have listened to it quite a few times. Whilst I enjoy it I have always preferred Mike Oldfield's Moonlight Shadow and To France sung by Maggie Rielly.
Then there is Jon and Vangelis. I'll Find my way Home has some pretty pointless words but Jon Anderson's voice is just amazing and complemented by Vangelis's musical skill, it is one for the ages.
Ah, Lady Eleanor, what can be said about this truly wonderful song. I have loved it since the first moment I heard it. Lindesfarne were a pretty special band and for me Lady Eleanor was their best.
Then from what I've been listening to Spotify makes recommendations based upon my listening . Certainly Steve Harley's Make me Smile is a classic. I don't think he ever got the recognition in Australia that he deserved
Katie Perry seems quite out of context with everything else that I have listed. Firework is just a great song from a very talented lady.
So that's my recent listening in a nutshell.