I could easily have titled this post – We are in Europe, I hope our luggage is too!
After two days, four flights and an opportunity to watch Les Miserables twice, we are in Europe with a change of clothes in our carry on bags and assurance from the Munich Airport Unclaimed
Luggage staff that our bags are here too – just not with us!
The lesson instilled into us many years ago of having a change of clothes and toiletries has paid off. We can get by for a day or so whilst our luggage hopefully finds us. Shame we didn't pack our European Plug!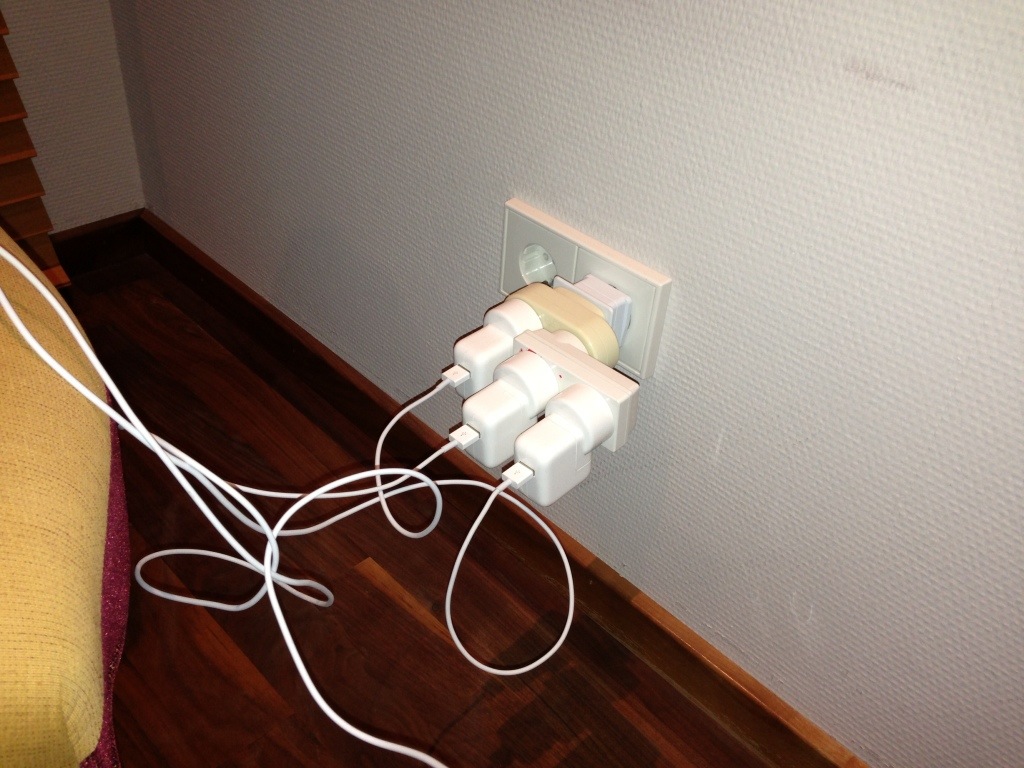 In any event we are in Munich,
really glad of the decision to break the journey up with a stopover in Dubai. Instead of being exhausted when we arrived we are pretty fresh.
The train trip from the airport was easy with no luggage! Our hotel is next to the Karsplatz Metro and opposite a department store, which might come in handy! The hotel us as described in its publicity, lively and modern.
We spent the afternoon wandering through Marienplatz.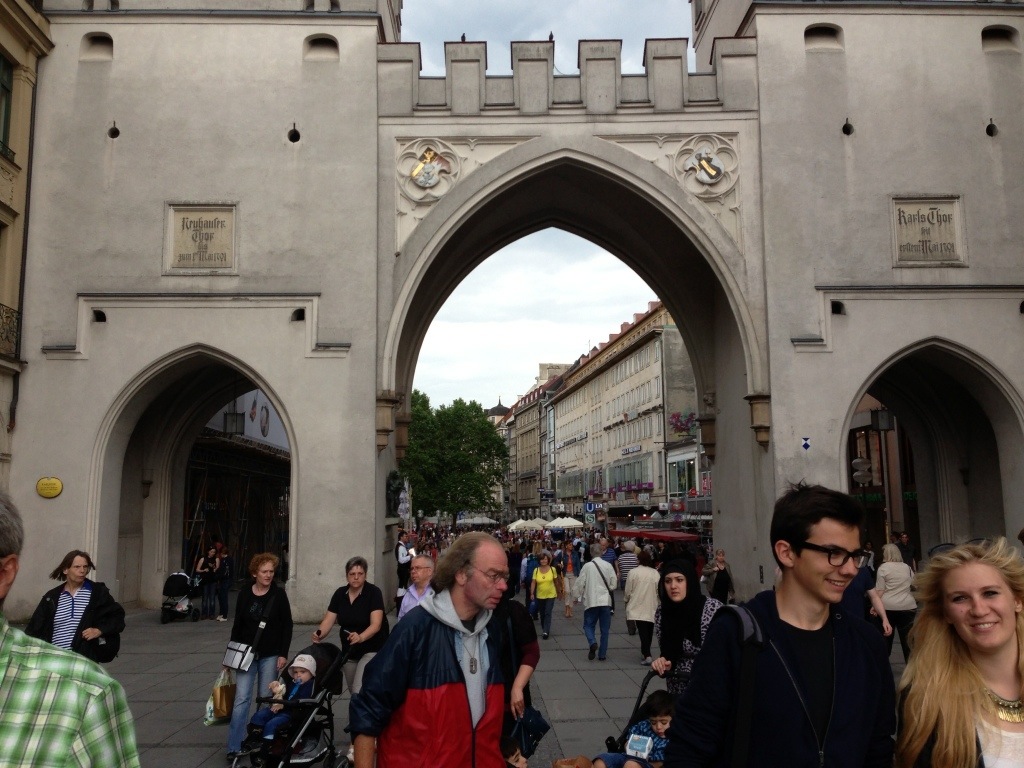 It's funny how globalization means in pretty much any city the big brands are there: H&M, Zara, Miss Sixty, Esprit etc.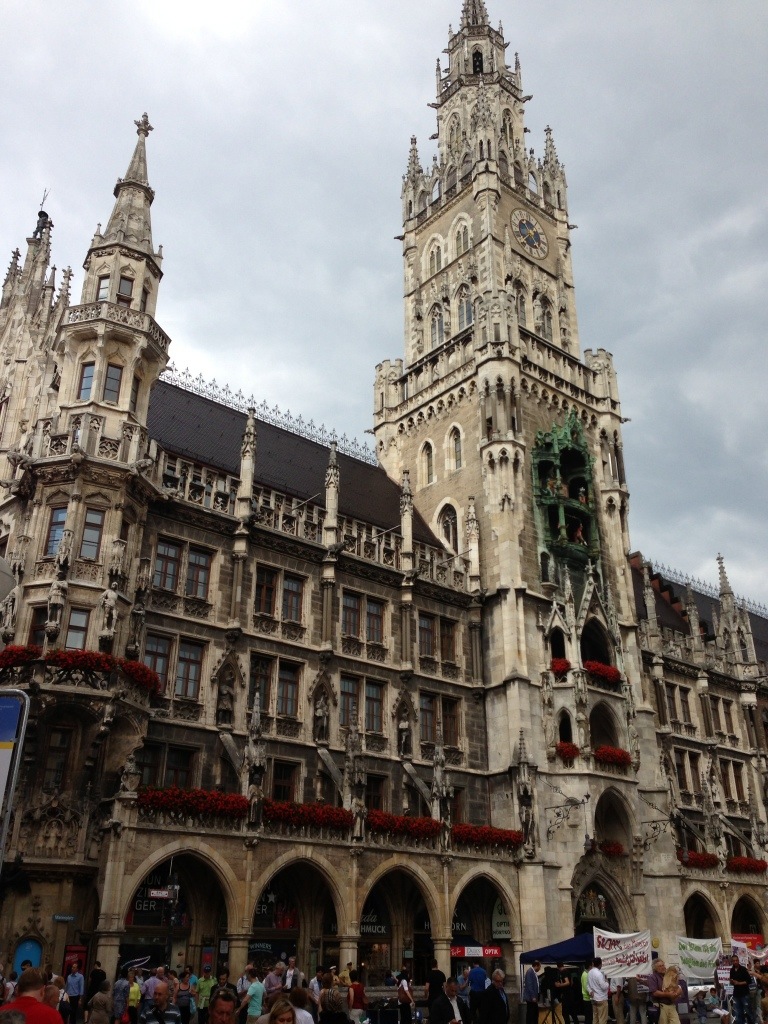 Then what else but the Hofbrauhaus.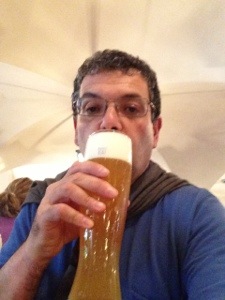 What a laugh! Tragically it reminds us of the German Arms in Hahndorf about 20 minutes out of Adelaide only much bigger and authentic! The band were hysterical!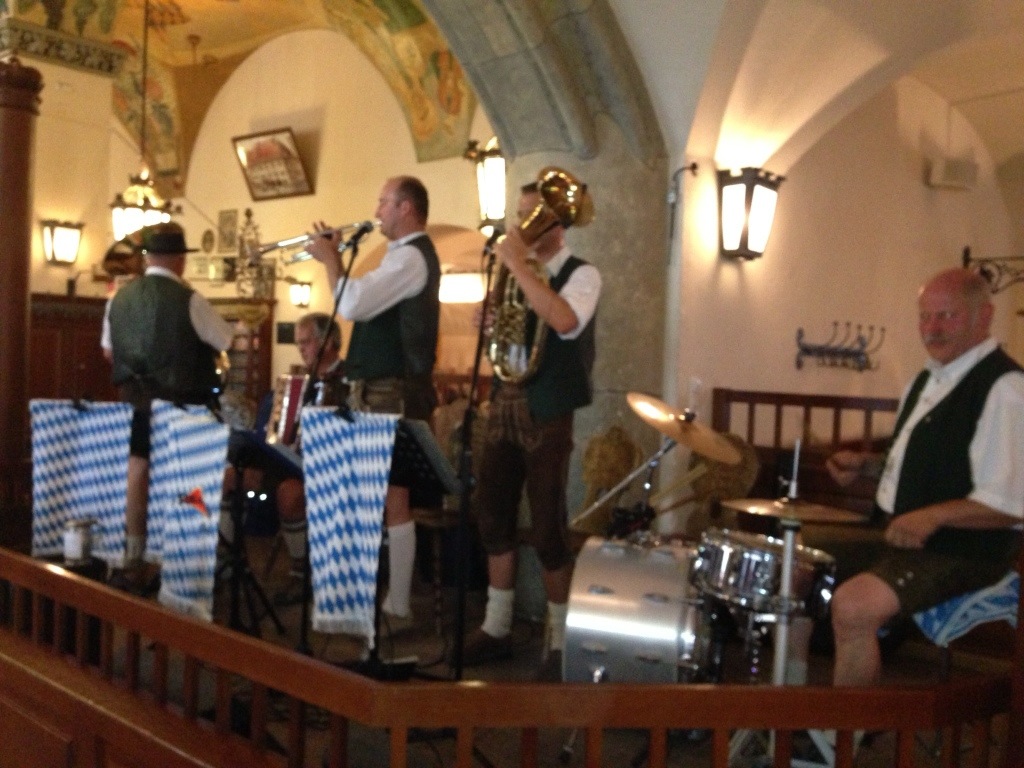 We continued walking down to the Vikualienmarkt for market. Whilst it was late most of the stalls were still open. It has a feel very much like the Adelaide Central Market but out in the open. On a lovely summer's night what could be better. A couple of drinks in different bars and a refreshing tomato and buffalo mozzarella salad made for a relaxing evening followed by a walk back to Oromo at dusk.