This is the first of what I hope will be a series of blog posts about my planning for and stay in Italy in 2014.
So often I have read books, blogs, articles about time in Europe mostly from the woman's perspective. I have generally enjoyed them however it isn't me. I am a 50 plus male, long term Partner in a large professional services firm. I am married to a fantastic woman who I have been with since my University days and we have 3 adult children. It isn't my intention that I find myself through this journey I just want to record my thoughts as I(we) embark on this next phase of my (our) life.
————————————————————————————————————————————
When I discussed with my wife our plans for a trip away in 2012 it was about 3 weeks squeezed in around a very hectic work schedule. It all got to hard so we abandoned 3 weeks in Italy for a fantastic week in the North Island of New Zealand. Whilst not the romance of Europe, New Zealand is a fantastic place and Auckland is a really vibrant seaside city which gives it a sort of Barcelona feel.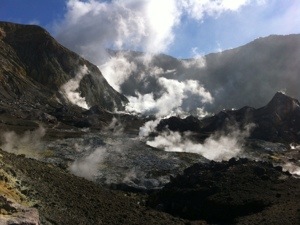 White Island a trip we did by helicopter for my wife's birthday and is one of the best sightseeing trips we have ever done. Even better than Mt Etna!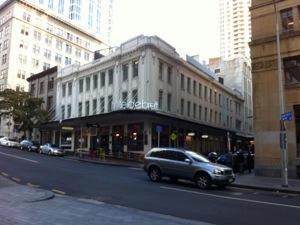 Hotel De Brett – an awesome place to stay. Absolutely fantastic renovation, fabulous hosts, great restaurant and near everything! www.hoteldebrett.com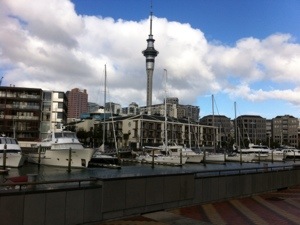 Just one of the many great views of Auckland
It was a great holiday but it wasn't Italy!
We had been to Italy as a family and as a couple 3 times in the previous 15 years. Initially with all of the children to Florence and Venice in the late 1990s as part of a holiday to the USA and Europe and then just with our youngest on a European holiday in 2008 which was to include Rome, Sicily and the Amalfi Coast. We'd hoped to go to Amalfi and Pompey on that trip but Bastille weekend traffic caused us to miss a connection so we didn't get there. It did however lead to a wonderful Bastille Weekend in Paris – expensive change of plans but worth it!
Our time in Rome on that trip with our daughter was wonderful with my daughter throwing coins galore into the Trevi Fountain – yes she's been back, but at 19 hasn't fallen in love with an Italian – at least I don't think she has!
In 2010 my wife and I did our version of the "Grand Tour" to celebrate our Thirtieth Wedding Anniversary. We had a fantastic holiday which included staying by the Spanish Steps and then overlooking the Pantheon in Rome, the Amalfi Coast and an awesome week in Sicily. Any doubts about my(our) love of Italy was truly gone.
Since then I have had more than a passing thought about living there! We have looked at property etc in Sicily, Amalfi but haven't really pursued it much further. That was until mid 2012 when thoughts about my post professional services firm career started to become something I really needed to start considering.
My firm as part of its partner welfare program invites over 50s with their spouse to participate in a program about transitioning to retirement from the firm – "God's Waiting Room" I had always termed it. I have and continue to love my time with the firm, fantastic opportunities, great work and culture. That said the preparation for our weekend in "God's Waiting Room" crystallised for me a number of steps for my transition to a post partner in professional services firm life. Amongst other things this included seriously exploring my idea of living in Italy.
First amongst those thoughts was that we should spend three months living there rather than touring through the country as we had in the past.