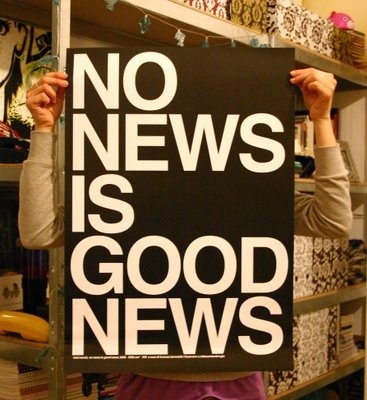 I decided in late 2012 that I would have a news sabbatical. It was a time when the Australian political situation was at an all time low, just depressing every time I turned the Radio or TV on. It was worse when I read a Newspaper!
I decided it's Christmas, Summer and I wanted to enjoy the holiday break. For me "No news was going to be Good News". My approach was to tune out, read a book, watch the cricket, ride my bike and be oblivious to local and world events. It was awesome – so relaxing!
This Christmas I decided I'd do the same. A two week news sabbatical. I continued reading my book, revelled in Arsenal's continued good form, enjoyed every minute of the cricket and had some great rides.
Unfortunately with a return to work it was back to checking in with the world and being able to confirm that "No News is Good news".