Off the train and straight into early evening Paris traffic as we arrived at our last destination and headed to our last hotel of the trip – Jules and Jim in the Marais. The hotel was highly recommended, something I questioned as we turned into a very dodgy looking street. The hotel has a narrow entrance opening into a courtyard and bar not at all evident from the street.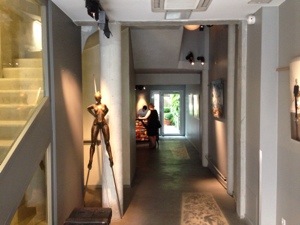 Imagine our joy as we found the lift not working and our room on the sixth floor! The staff were so apologetic and helpful in minimizing the disruption. I felt sorry for the young porter who had to lug everyone's luggage up and down the narrow staircase.
We arrived to a sharp downpour and a warm night. Very pleasant for a stroll in what is a magical city.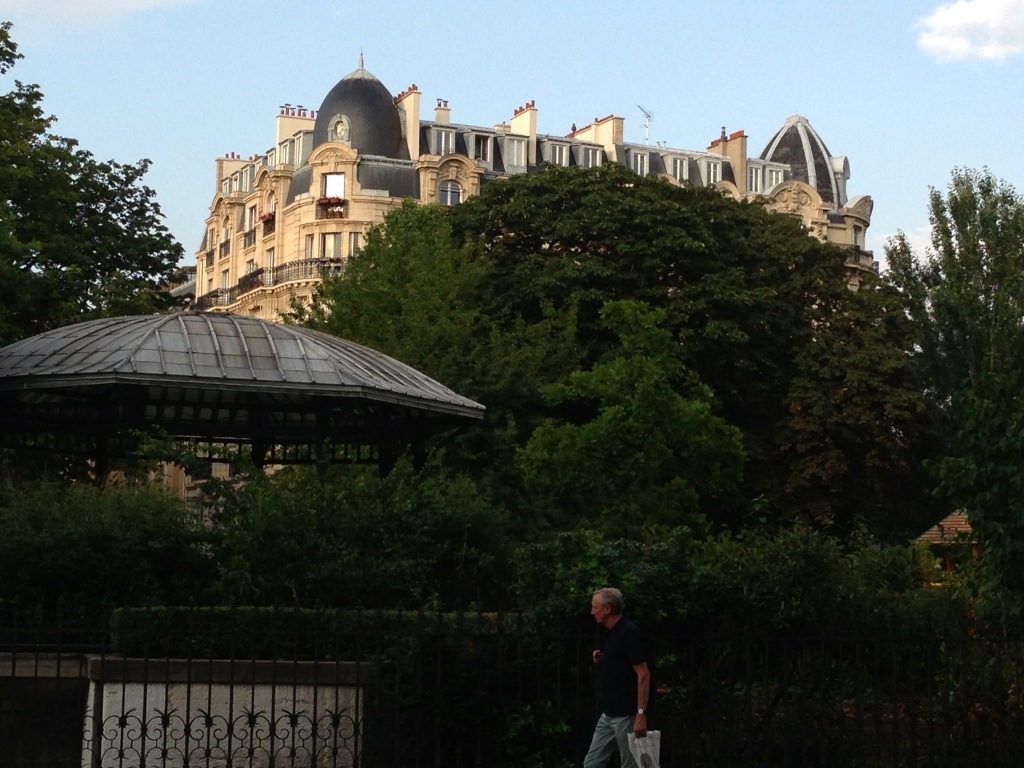 Our last full day. We decided to take it easy and stay around the Marais.
First breakfast in Place de Voges. I know this is seen by most as a wonderful location, but I don't really see it that way. What I did see was overpriced and very average coffee!
It was getting pretty warm again, infact quite hot, so an ice cream from the famed Ile St Louis and then past Notre Dame to Shakespeare and Company. I know it's not the original, but it is as close as we an get. One of my favourite places made better by its cameo in Woody Allen's, Midnight in Paris.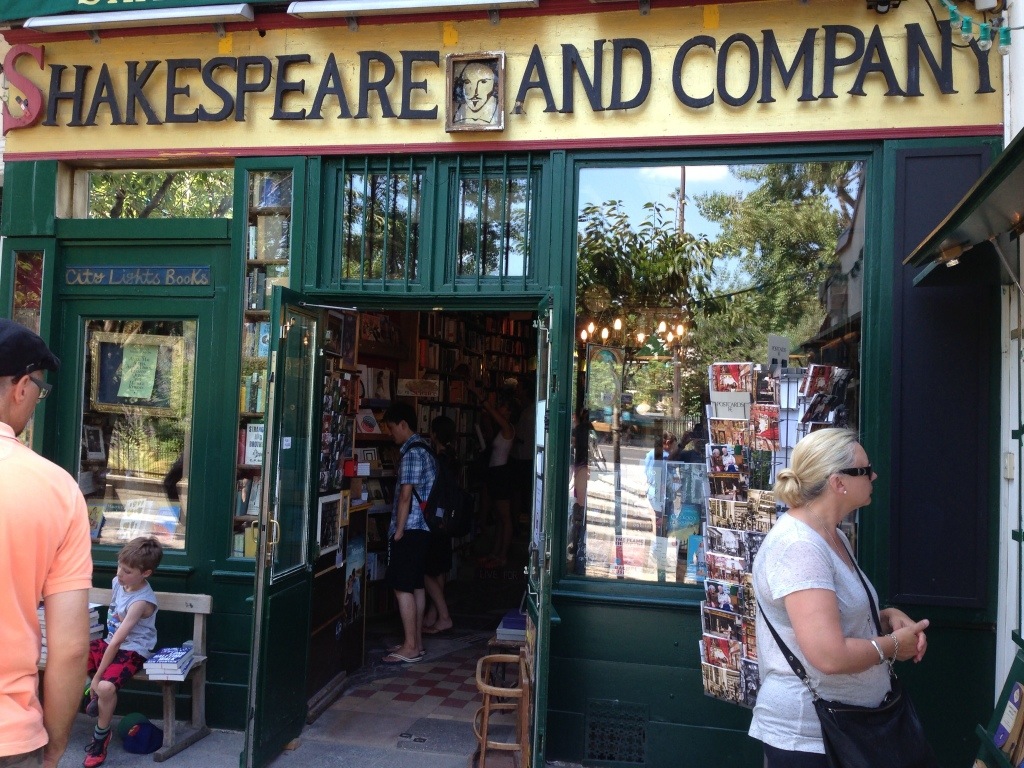 From there it was lunch at a lovely street cafe and back to the hotel and the stairs to pack ahead of a last night in Paris and the long flight home. Dinner at a little restaurant near our hotel was OK but as it was hot and humid we didn't stay long.
We awoke to our alarm. The very first time I had needed it on our trip.
The decision to bring forward our taxi by 15 minutes was a good one. Whilst the traffic was straight forward the airport was anything but!
Our taxi driver dropped us at Terminal 1 and told us that Malaysian Airlines was downstairs which was very helpful as there was no obvious signage at the airport. My recollection that Charles de Gaulle wasn't the easiest airport to find your way around proved once again correct. Without the cabbie's advice I doubt we would have found the check-in desk. From there it was a guess where the boarding gates were. The 100 plus metre long queue was an indicator.
This was only the queue to enter the Border Control level which was being regulated due to the large number of people at the airport. Once through that queue we faced the next queue to get through Border Control – maybe another 300 or more metres! With only 3 of the 8 gates open this provided another 20 or so minutes wait. Then into the line for security and then onto the plane just 100 minutes after we arrived at the airport! What a shambles!
Might avoid leaving From Paris next time.
The flight home is of course a long one. A changed flight routine via Dubai beat the jet lag on the way over, so we have decided given the long layover in Kuala Lumpur that the Transit Hotel is a better approach than a day in the heat of KL. A long sleep, a little duty free shopping and dinner in Malaysian's First Lounge has made for a relaxing day ahead of the overnight flight to a cold Adelaide where we might actually need our jackets!
We have had a great time. The decision to visit new countries Germany, Austria, Czech Republic and Scotland gave us some new insights and experiences. I confirmed I don't particularly like beer, that I love Vienna, and that Prague has enormous tourist appeal, as evidenced by every tourist in Europe being there when we were! I also know that as much as I love Paris the small streets and clutter of The Marais in hot and sticky weather is not really to my liking.
Our favourite place was Edinburgh something which was obvious from the time we arrived. Lots to see, nice people and for us great weather. I don't think Kathy stopped smiling the who.e time we were in Edinburgh.
This was the first trip we had organised completely without a travel agent. I also mastered train travel in Europe. In the past this had been a mystery however with the help of the man in seat 61 it was easy.
So where to next time? Current thinking is that Italy2014 will become Italy2015 and that in 2014 a visit to the UK with maybe Scandinavia is a good bet!
I have enjoyed writing this blog on our travels – hope you've enjoyed reading it?