After two days my desire for a decent coffee has seen me get
an Americano, when I wanted a long black
a glass of white wine, when I wanted a white coffee
an espresso because my favourite person couldn't get the waiter to understand macchiato.
All of this is of course our fault because we can't speak Italian and when we try the results are hilarious.
However, the last straw was making a dinner reservation last night for two "due", to which the restaurant queried whether my booking was for "three" or "twelve". Clearly I have some work to do!
In frustration, I have now downloaded the Google Translate App which has been successful in me being able to ask where the toilet (gabinetto) was and actually making them understand! This is progress,
however I have a very long way to go.
Our day in Milan was an opportunity primarily to walk amongst the shops. We found Cos which has become a ritual for us on our travels.
We also found a lovely food hall in the department store next to the Duomo, at the end of Gallerie Vittorio Emanuele ll. Although I struggled to order a coffee, when after two goes, that included an Americano, I did get a macchiato and it was very good.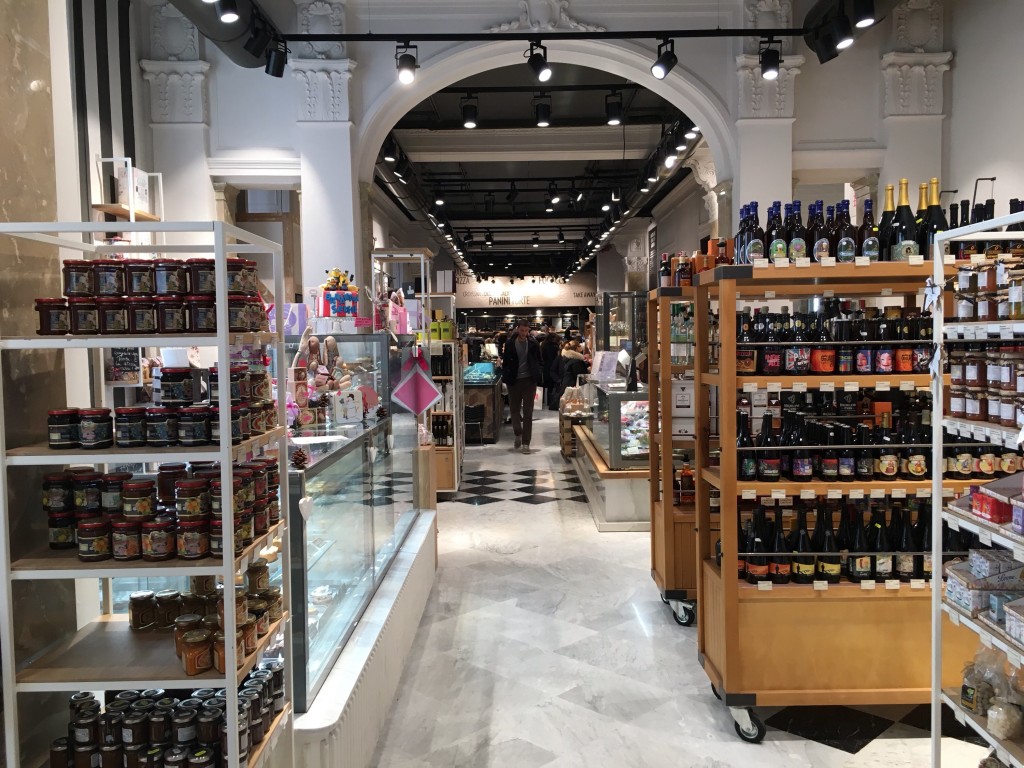 Perhaps the biggest difference to previous visits to Italy was the overt police and army presence which in a way was quite comforting. That said, having our bags searched as we entered the Duomo by someone in khaki with a bullett proof vest and machine gun was a chilling first!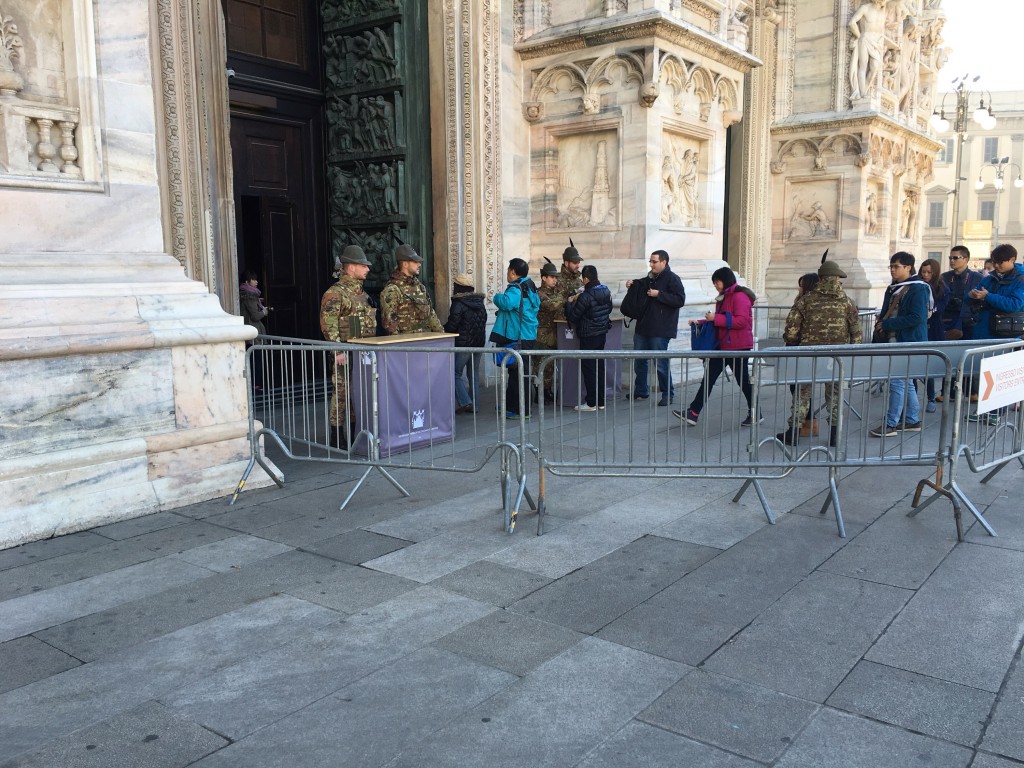 These are certainly interesting and troubled times.

One of the joys of Italy is coffee, particularly if you know how to order it!